A mother is showering a flight attendant with praise after he went the extra mile for her daughter who has diabetes and a severe fear of flying.
Jovan Riley, who goes by Garrick, was working on a Southwest flight from Orlando to Newark on July 8th, when he noticed that a 9-year-old girl, Gabby Swart, seemed to be in distress, Today reports.
"Throughout the flight he tried making her laugh and bringing her special drinks," wrote the girl's mother, Erika Jeorgan Swart, in a Facebook post that has since gone viral. Swart explained that Gabby has type 1 diabetes and "severe flying anxiety" — a dangerous combination, since high stress levels can make her blood sugar crash.
But Riley really went above and beyond when Gabby began panicking during some turbulence.
"Gabby began having a complete panic attack on descent. He came up to the front and asked if she would like for him to sit next to her in the empty seat," she wrote, explaining that she was sitting across from her daughter with two younger children.
Swart told Today that he talked to Gabby to distract her from the flight, asking about school, hobbies and showing her pictures of his own daughter.
And when Gabby's blood sugar did start dropping, the flight attendant immediately came to her aid.
"Crashing blood sugar during the actual landing was a huge fear of mine, when it wound up happening I was so grateful that Garrick stepped in and could quickly get her orange juice," she told People.
And when everyone landed safely, he announced that his friend Gabby had overcome her fear of flying, sparking applause from the whole plane.
"We are forever grateful to have met such a beautiful, selfless soul," Swart wrote.
Before You Go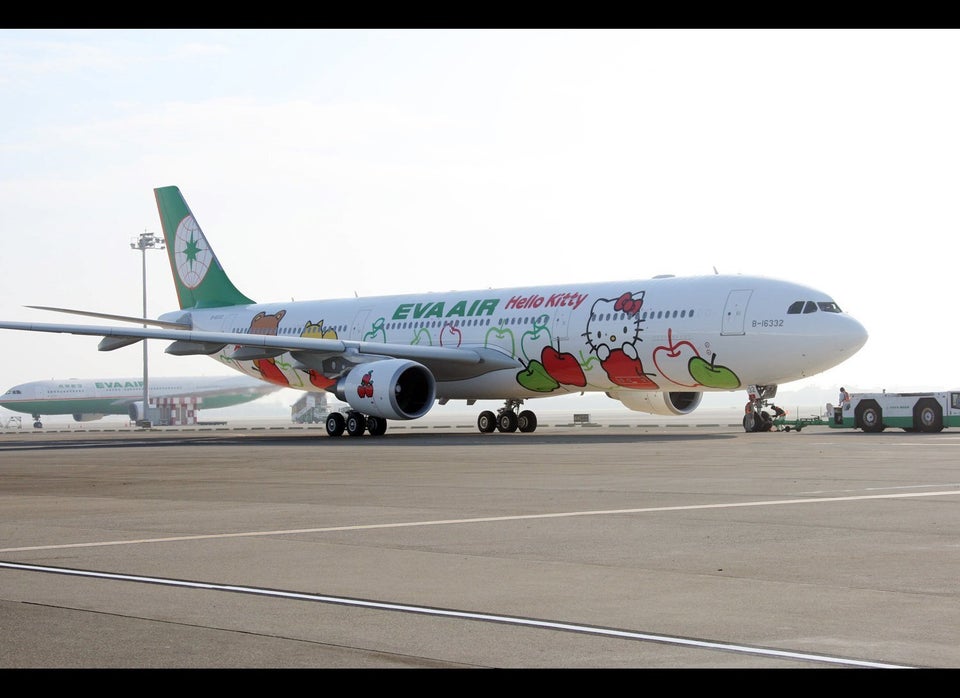 Hello Kitty Airplane