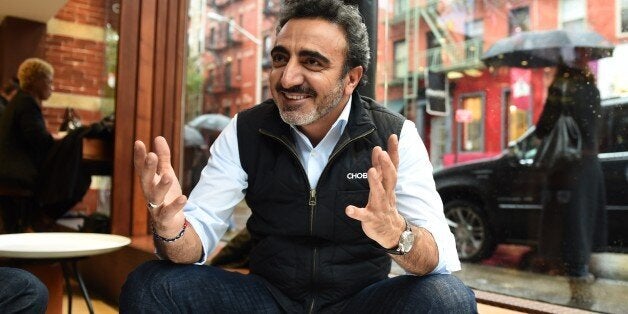 Another round of billionaire business leaders have committed to giving away a significant portion of their wealth to charitable causes.
Judy Faulkner (Epic Systems)
Harold Grinspoon and Diane Troderman (real-estate)
Gordon and Llura Gund (investing)
Elie and Susy Horn (real-estate)
John "Jay" Jordan II (investing)
Brad and Kim Keywell (Groupon)
Ruth and Bill Scott (former executive)
Hamdi Ulukaya (Chobani)
Sunny and Sherly Varkey (GEMS Education)
Sir Ian Wood (businessman)
Leaders who've previously joined the Giving Pledge include former New York City Mayor Michael Bloomberg, businessman Richard Branson and Facebook co-founder Mark Zuckerberg.
The global initiative, however, is not without critics.
Some have argued the pledge serves as an opportunity for the wealthy to simply be allowed massive tax breaks. Others have pointed out the pledge allows for signatories to name family-run, bureaucratic foundations in their wills -- a move that will not translate into tangible good being done with their donated dollars.
But to Ulukaya, the pledge presents a unique opportunity to learn from other philanthropists, the Associated Press reported. He told the outlet he has created a website for Tent -- a foundation he plans to fund over time to promote causes like education and health care.
"It's enough time to do all of it," he said of balancing his responsibilities as Chobani's CEO and philanthropic efforts. "I don't believe that you need to leave your business to do social good."
To take action on pressing poverty issues, check out the Global Citizen's widget below.
This page contains materials from The Huffington Post and/or other third party writers. PricewaterhouseCoopers LLP ("PwC") has not selected or reviewed such third party content and it does not necessarily reflect the views of PwC. PwC does not endorse and is not affiliated with any such third party. The materials are provided for general information purposes only, should not be used as a substitute for consultation with professional advisors, and PwC shall have no liability or responsibility in connection therewith.
Related