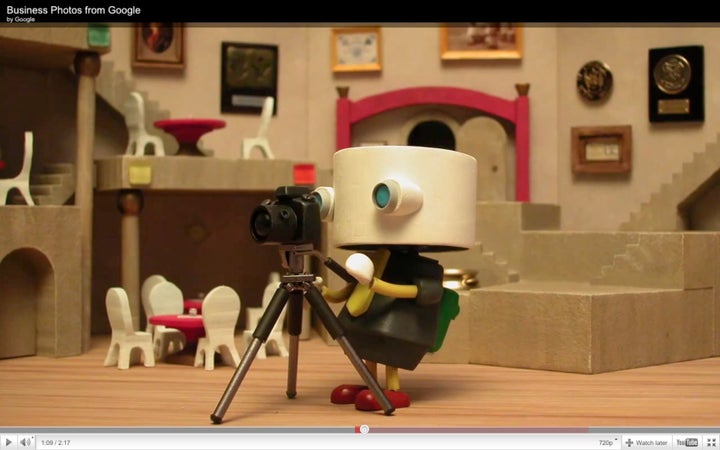 TechCrunch reports that Marissa Mayer, Google VP of Location and Local Services, told a crowd at the Social Loco social networking conference that Google Business Photos will soon be bringing Street View indoors. With the new service, users will be able to explore restaurants, stores and other businesses in a panorama interface that's very similar to Google's Street View. While sites like Yelp let businesses and users upload photos, Google Business Photos is relying on its own photographers to populate the pages, and Google requires businesses to opt in before letting photographers visit businesses. Think of the photographers like flesh and blood Googlemobiles.
As an extension of Google Places, Google Business Photos will launch soon in the U.S., Japan, Australia and New Zealand and get integration with Google Maps. For now, interested businesses will need to apply directly with Google to participate here, and Google's photographers will drop by for a 360-degree photo shoot.
And the best way to calm any lingering privacy worries? An overly cute, two minute and 17 second stop-motion animated video that seems to go on forever. Seriously, though, Google says that only businesses that give their permission will be involved with the program, and Google will blur out faces like in Street View. Check out the full list of cities open to the program and a more in-depth FAQ here, and view the teaser video below:
Calling all HuffPost superfans!
Sign up for membership to become a founding member and help shape HuffPost's next chapter