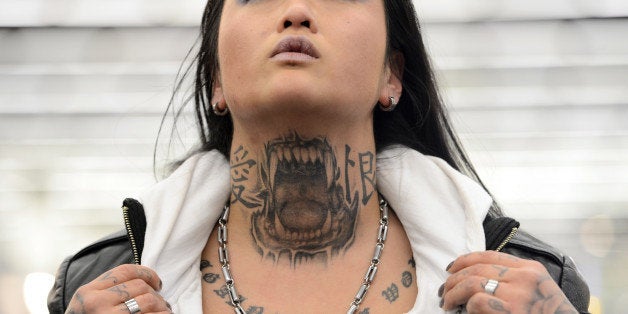 Google and Motorola want you to get a neck tat.
The companies' latest patent application is for an electromagnetic throat "tattoo" that contains a power supply, an embedded microphone and a wireless transceiver, and can connect to a smartphone, smartwatch or Google Glass.
Before you begin imagining the no doubt painful process of embedding microphones into your skin, take note: Google's use of the word "tattoo" is pretty questionable. Its patent application is really for a "flexible substrate" that's more like a durable sticker.
The point of these devices, according to the application, is to let people in noisy areas interact more easily with their other, voice-based devices. Want to make a phone call in a raucous stadium? The tattoo, once placed on your neck, would pick up only the sounds coming from your throat, so whoever you're calling could hear you over the Bleacher Creatures.
Unsurprisingly, the idea of an "electromagnetic tattoo" freaks some people out. The Atlantic's Alexis Madrigal calls it "Google's creepiest patent yet." A lot of the concern so far seems to focus on the idea that the tattoo could also function as a "lie detector," a conclusion drawn from the patent filing authors' musing that the device could one day be used to measure galvanic skin reactions -- much as a conventional lie detector machine does. The musing makes no mention of whether this technology is part of Google's immediate plans.
This isn't the first time Google and Motorola have looked to temporary tattoos to solve electronic problems. In June, Motorola's Regina Dugan showed participants at All Things Digital's D11 conference what may well have been a predecessor to this patent filing: a "bendable, sticker-like tattoo" that "could be worn for a week at a time." That sticker was meant to serve as an alternative to the password as a means of user authentication.
Related
Before You Go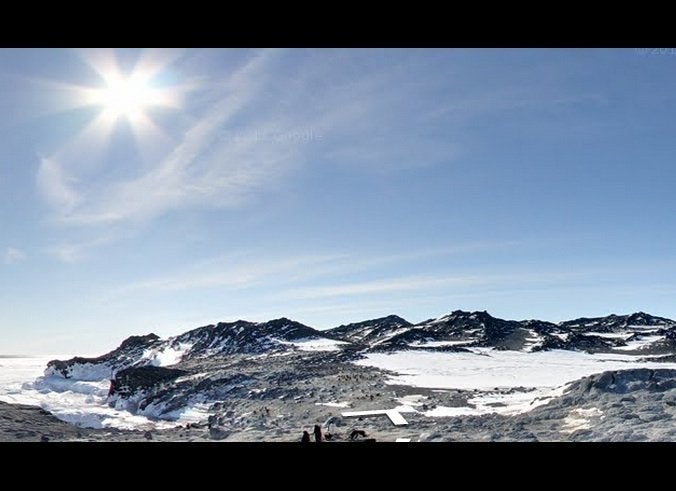 18 Beautiful Places To Explore Via Google