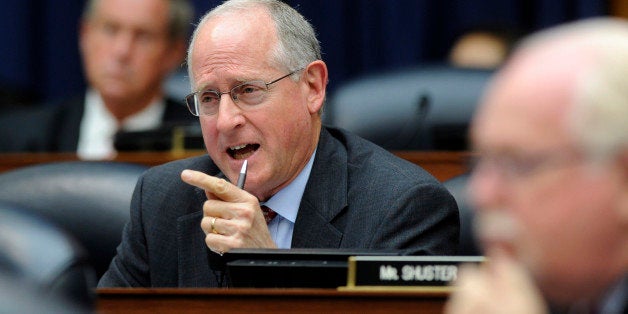 WASHINGTON -- Republicans in Congress passed budget blueprints earlier this year that would dramatically cut spending on a variety of domestic programs next year, including food stamps.
However, major changes to food stamps won't make it into actual spending bills that could become law in the fall, according to the GOP's point man on nutrition assistance.
"That's not actually going to happen in the near future," House Agriculture Committee Chairman Mike Conaway (R-Texas) told HuffPost in a brief interview on Wednesday. "The budget is an aspirational document which says, 'Here's where we ought to try to get to in the next 10 years.'"
Conaway's Republican colleagues on the House Budget Committee earlier this year had proposed changing the Supplemental Nutrition Assistance Program from an entitlement into a "block grant," thereby capping spending and reducing future benefits. The liberal leaning Center on Budget and Policy Priorities estimated the proposal would kick 11 million Americans off food stamps.
House Republicans have pitched massive safety net cuts every year since winning control of the chamber in November 2010, but with the GOP now in charge of the Senate, too, they have the power to send deep cuts to the president's desk (if not the power to force the president's signature). Opponents of food stamp cuts, including the CBPP, farm lobbyists and Democrats on the Agriculture Committee worried this spring that cuts were a possibility.
When the House budget merged with the Senate version in April, however, the block grant proposal was omitted, and even though the document still calls for massive cuts to income support programs, Conaway said big changes to food stamps won't make it into the appropriations bills that actually set spending levels for federal programs next year.
Separately, Conaway's committee has embarked on a long-term review of SNAP, with an eye toward unspecified reforms. After a Wednesday hearing, Conaway suggested it might be beneficial to have case workers coordinate help for food stamp recipients. The committee has about four years until nutrition assistance and a variety of agriculture subsidy programs need to be reauthorized. In the meantime, the program's funding won't be turned into a block grant.
"There will be no dramatic change in the food stamp program proposed like that until we finish this review of what's working, what's not working," Conaway said.
REAL LIFE. REAL NEWS. REAL VOICES.
Help us tell more of the stories that matter from voices that too often remain unheard.
BEFORE YOU GO
PHOTO GALLERY
Scenes From 114th Congress And Capitol Hill