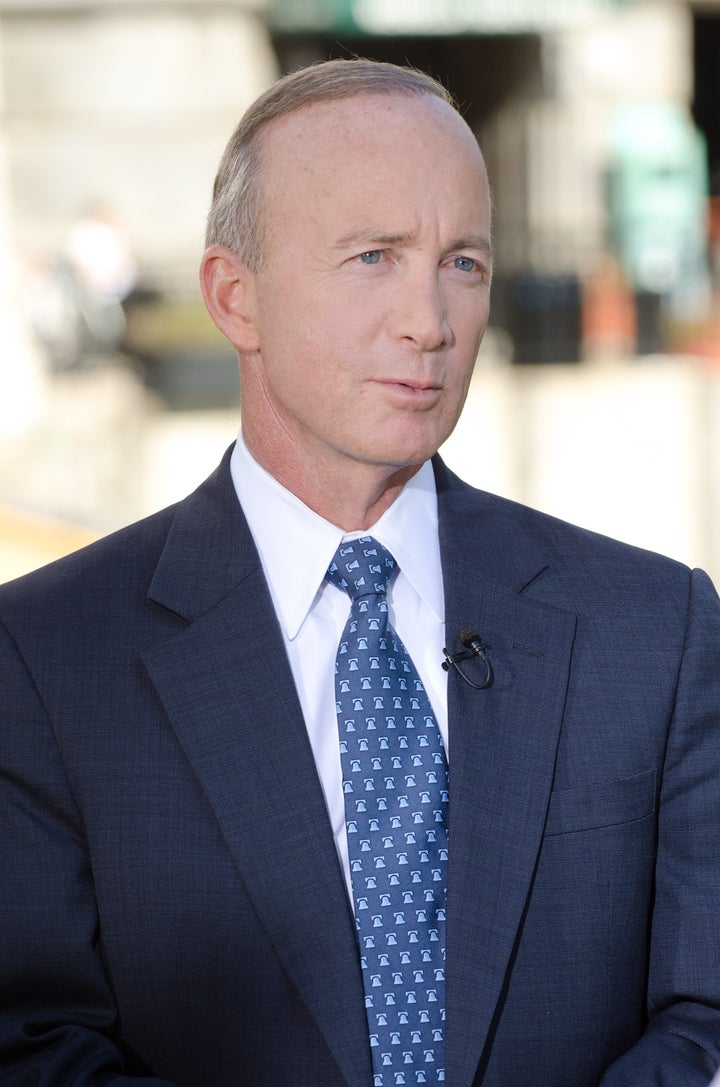 As soon as President Barack Obama exits the House chamber Tuesday evening after giving the State of the Union address, Indiana Gov. Mitch Daniels will give the official Republican rebuttal to the annual speech.
Daniels, who entered office in 2005 and is in the final year of his last term as governor, is a popular figure in the Republican Party. Despite the wishes of many, Daniels announced last May that he would not run for president in 2012. "In the end, I was able to resolve every competing consideration but one," he said in an email to supporters. "The interests and wishes of my family, is the most important consideration of all. If I have disappointed you, I will always be sorry."
As The Huffington Post's Jon Ward reported last spring, Daniels' decision came as a disappointment to many in his party, who believed that Daniels was a strong fiscal conservative who had the potential to beat Obama in the general election.
"He's a terrific talent," former House Speaker and current GOP presidential candidate Newt Gingrich said of Daniels on CBS's "Face the Nation" last year. "He would have been a very formidable competitor. I mean, I really thought he would be in the frontrunners from day one if he had decided to run."
However, Daniel's post-SOTU wrap-up has put him back in the national consciousness, and many are reiterating past wishes for Daniels to seek higher office.
Prior to his governorship, Daniels was the director of the Office of Management and Budget under President George W. Bush. He also served as a top executive of pharmaceutical giant Eli Lilly and Company, Indiana's largest corporation.
Calling all HuffPost superfans!
Sign up for membership to become a founding member and help shape HuffPost's next chapter
BEFORE YOU GO