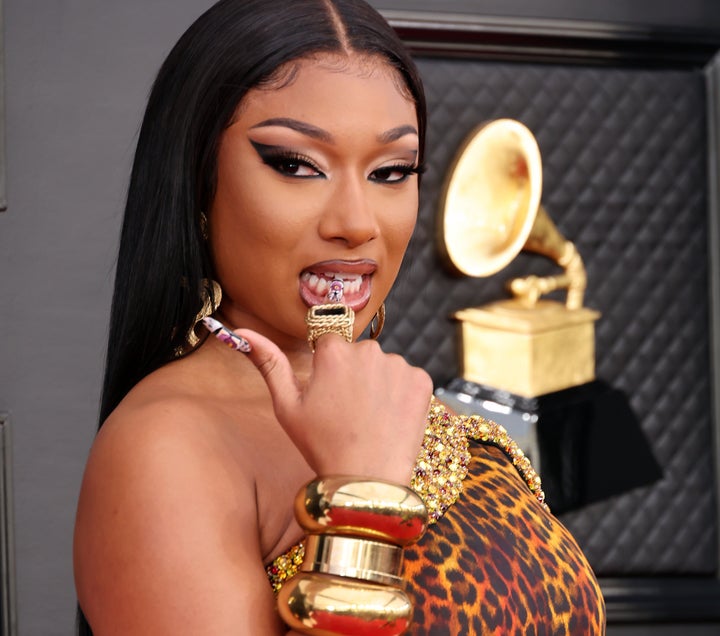 Year after year, the stars of the Grammys show up fully turned out, seemingly conjured out of a magic spell and covered in glitter, sequins and layers of full glam. But they didn't exactly roll out of bed looking that way.
Megan Thee Stallion, for example, demands a Grammy Awards glam routine that would be incomplete without three things: anime, ginger tea and dancing. "It's like a party when I'm doing her glam," said Megan's makeup artist, Lauren Child. "If she's not watching anime, she'll get up and twerk to a playlist she puts on." Often included in that playlist is Megan's new music, which Child gets to listen to before it's even dropped.
We spoke with Child and several other hairstylists and makeup artists to get a behind-the-scenes look at Grammys prep.
Weeks Of Preparation
Getting a celebrity ready for the Grammy Awards starts long before glam time. In fact, putting together a look takes weeks of preparation. "Meg [Thee Stallion] will keep inspiration photos on her phone for months and months," Child said. "She has a really great vision of what she wants. We work together. I'll suggest blue eyeshadow, and she'll say, 'Maybe not all blue, but a little bit in my lower waterline.'"
Hairstylist Kiyah Wright will start a text message thread with a celebrity's entire team to coordinate the look one to two weeks in advance. "The clothes lead everything," Wright said. "Once the stylist sends photos over, we'll begin thinking about hair and makeup." Wright works with Laverne Cox, who is very active in the preparation process. "She'll plan out what she wants and send me photos," Wright said. "I love working with her because she's really open to [trying new things]."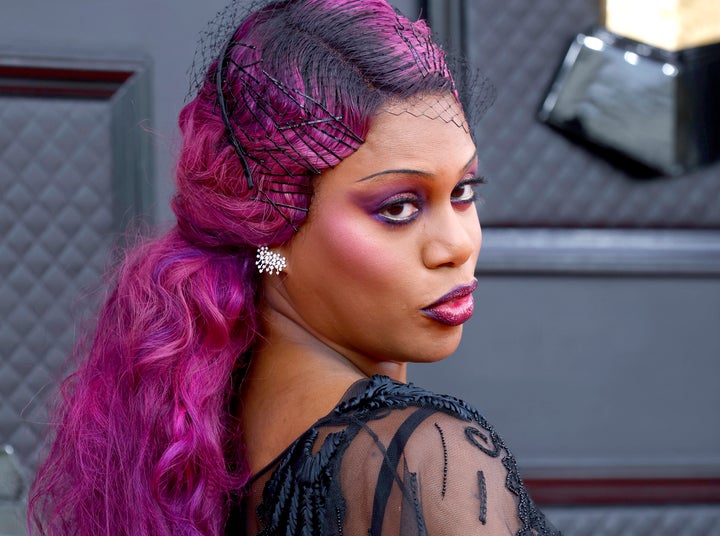 The Morning Of
Depending on where the Grammys are located, the hairstylist and makeup artist commute to the celebrity's home or hotel to get them ready. "If the client is local, we normally get them ready in their house, but if they're from out of town, we get ready in a hotel," said David von Cannon, who did actor Rachel Zegler's hair for the 2022 Grammys. "Since the awards were in Vegas last year, mostly everyone got ready in a hotel room."
Makeup artist Jen Rose said glam begins around 10 a.m., and sometimes, wardrobe will show up before for last-minute alterations. "When you see the carpet on TV, it feels like nighttime, but usually, most red carpets are around 2:30 or 3 in the afternoon [Pacific time]," she revealed. Rose starts off with skin care, using an exfoliant and eye patches on her client before spending about an hour on makeup. Child, on the other hand, lets the celebrity sit in a sheet or clay mask while the hairstylist is starting.
Keeping The Celebrity Comfortable
When it comes to Grammys glam, the relationship between a client and their hair and makeup artist is key. The glam team is not just there to get the celebrity ready for cameras — they provide a sense of familiarity, comfort and trust before their client walks the red carpet. "I like to be a source of calm. The last thing I want to do is make them nervous when I'm right up in their face," Child said.
Making the client comfortable is one of Rose's core values, as well. "You have to have good energy. If you're stressed out, you'll make the other person stressed out," Rose said. "It's more than just making someone look pretty and sending them out the door. The client will pick up on your energy before your talent."
"Nine out of 10 times, the celebrity shows up late."
Rose remembers calming trophy-presenting models while getting them ready to take the stage. "The models are very nervous because it's not what they normally do. They're meeting every single celebrity on stage. To make them more comfortable, I always ask if they want to put on music or not. I'll get a feel for what their personality is."
When Wright works with Ciara, the star loves to play music, either pop or gospel. "It's fun. We'll catch up and have our little girl time," Wright said. "She'll always be working on her phone, though, so we'll be like, 'Come on, talk to us.'"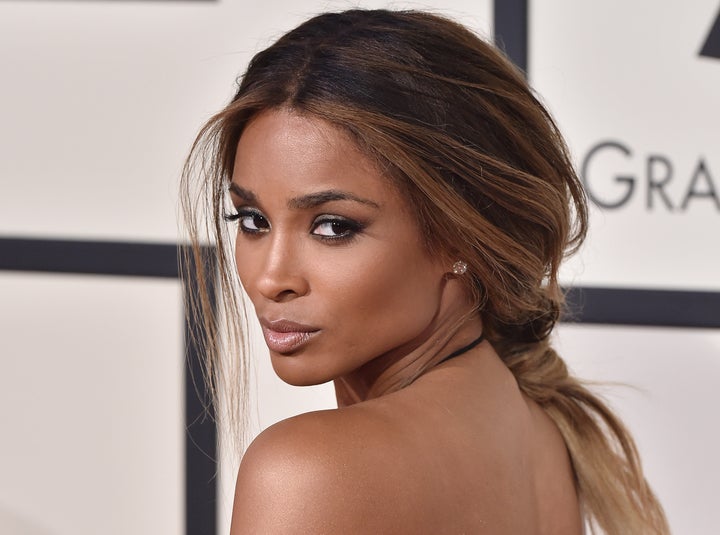 It's A Team Effort
There are several moving parts to Grammys morning. To save time, the hairstylist and makeup artist often maneuver around each other to simultaneously complete the glam.
"I communicate with the hairstylist if we're working on the talent at the same time," said Natalia Carrasco, who did makeup on 2022 Latin Grammy performers Flor de Toloache. "If I want to make sure I get the perfect eyeliner line without poking their eyes, I'll ask the hairstylist to stop for a second or two."
The hairstylist and makeup artist must work together to be efficient. "Sometimes, it can be a challenge when we're short on time," admitted Deanna Paley, who has done Grammys makeup for SZA and Becky G. "But we're all team players and give each other the time and space to execute the job to the best of our ability."
Rose explained the getting-ready environment as chaotic and packed with people, clothing and styling tools. "There's usually racks and racks of clothing, things that they tried on, things they still want to try on. Wardrobe is everywhere," she explained. "Hair has a huge table set up with all sorts of irons, and makeup has a huge spread of all the things they need."
Besides the glam team, there is a catering table with sandwiches, snacks and some of the celebrity's favorite foods. "People are running around with laptops, calling, making sure people are on time," Rose added.
No matter how early the glam team arrives, Child said, they always wind up rushing. "Things will come up. A lot of the time, the client gets out of the makeup chair to take a private meeting or go to sound check," Child revealed. "Even if we have several hours, we're always rushing until the last minute. We'll do final touches until the second they have to go."
Having a client show up "fashionably late" in the morning doesn't help, either. "Nine out of 10 times, the celebrity shows up late," Rose said. "They could've gone out the night before or went out to breakfast with someone."
Trends To Expect At This Year's Grammys
Wright has been doing Grammys glam since the 1990s, and she sees today's red carpet looks as inspired by that decade. "Grammys [hair] changes over time, but it also circles back and reinvents itself," she said. "There are a lot of '90s hairstyles going on right now. The swoop side, the little short flips, the Bambi half-up, half-down with the flip. The voluminous '90s supermodel hair. That's all back right now."
Red carpet glam caters to the cameras, hence why makeup may seem heavier. "The camera flash can take away a lot of the makeup, which is why I put on more than normal," Child explained. "The clients I work with like a very lifted, extreme, sexy glam. I always ask them how they want to feel and go off of how they want to be presented."
Rose, however, sees celebrities moving toward more natural, glowy skin for this year's Grammys carpet. "A few years ago, we went overboard on contouring and highlighting," she admitted. "Now, it's all about a fresh face and natural beauty. Even the lips have turned into a really natural gloss. Nothing too crazy."
Carrasco's clients have been requesting to look like themselves on the red carpet, not to have their face transformed. However, the makeup artist maintains that one product isn't going anywhere: highlighter. "The no-makeup look is popular, but at the Grammys, people tend to want a little bit of glitter or shine," she said. "Highlighter will make your skin glow when the cameras flash." Her go-to product: Bobbi Brown Bronze Glow Highlighting Powder, which she applies to the tops of cheek bones, above the brows and on the tip of the nose.
Although red carpet looks are becoming more natural, Wright believes there will always be a place for full glam. "If you want to be natural, be natural, but the heavy beat girls are still there," she said.
Whether casual or glamorous, Wright sees the red carpet as a stage for self-expression. "Everybody can be whoever they want to be at the Grammys," she said. "It's legendary. You're part of an era of iconic musicians. You're there right before big moments happen. You're a part of history."
Before You Go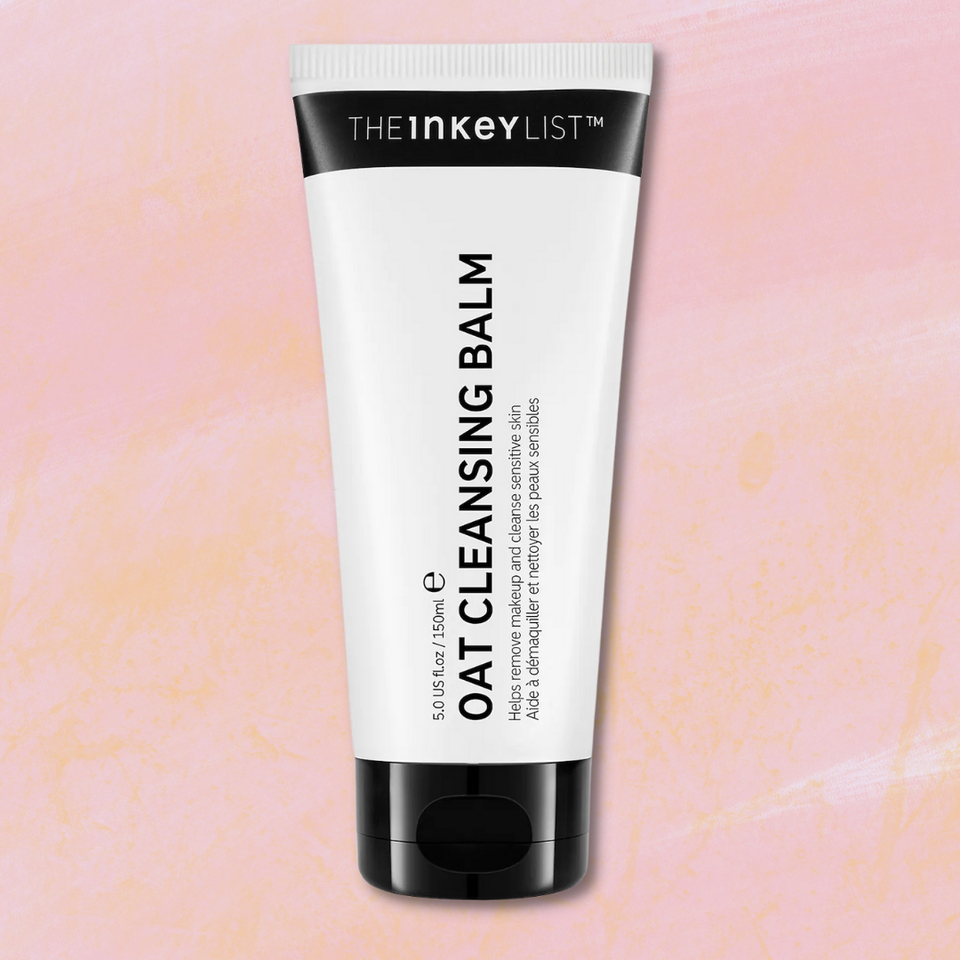 The Best Cleansing Balms For Removing Makeup And Sunscreen