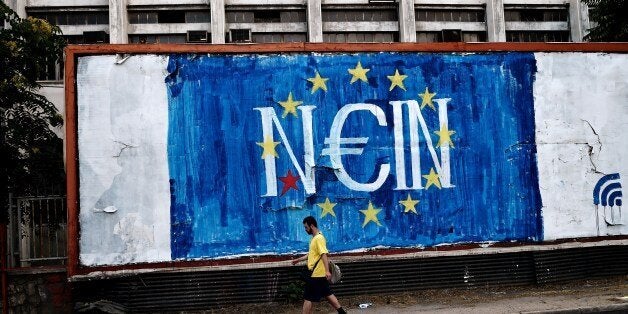 BRUSSELS, June 28 (Reuters) - EU chief executive Jean-Claude Juncker launched a last-ditch drive on Sunday to persuade Greece to agree a funding deal to save it from bankruptcy this week as Brussels insisted the "door is still open" for negotiations.
Appealing over the heads of the leftist government direct to Greek voters, Juncker's European Commission published what it said was the sweetened offer that Greek negotiators were looking at on Friday night in Brussels when they got news from Athens that Prime Minister Alexis Tsipras had rejected the deal and would seek public endorsement of his move in a referendum next Sunday.
"In the interest of transparency and for the information of the Greek people," Juncker said in a tweet, also issued in Greek, that linked to a 10-page document of budgetary and other "prior actions" by Athens that the EU, European Central Bank and IMF agreed were the conditions for releasing new cash to Greece.
The Eurogroup of euro zone finance ministers could have made the deal at a meeting on Saturday but instead took it off the table due to what the Commission called "the unilateral decision of the Greek authorities to abandon the process."
Among elements in the proposal, dated June 26 at 8 p.m. (1800 GMT), were language on pensions that differed from a confidential draft seen by Reuters earlier last week, and a concession on VAT for Greece's vital hotel industry. The offer said hotels could charge a reduced 13-percent tax, not the standard 23 percent.
A Greek government official said Athens had not been sent the offer.

Greece's future in the euro zone is in doubt and it has had to consider capital controls to protect banks as it heads for a default on a 1.6 billion euro repayment due to the IMF on Tuesday.
The high-stakes brinkmanship has put pressure on European Union institutions to demonstrate their effectiveness and relevance, and Juncker, a veteran premier of Luxembourg, has taken a lead in trying to steer the 40-year-old Tsipras to an accord, voicing irritation in recent weeks at repeated rebuffs.
Juncker has called a Monday lunchtime news conference on the crisis. EU officials are not optimistic that Tsipras will shift but see it as the Commission's role to keep seeking a deal.
Donald Tusk, the president of the European Council, which groups EU heads of government, said he was also still working with leaders to keep Greece in the common currency area.
EU Economics Commissioner Pierre Moscovici insisted he was not giving up hope. "To those who wonder what's next," he tweeted, "1. Greece should stay in euro; 2. The door is still open for negotiations on latest EU Commission proposals."
That remark echoed comments by Michel Sapin, who succeeded Moscovici as finance minister in Socialist president Francois Hollande's French government, as well as French Prime Minister Manuel Valls on Sunday.
The conservative government of Chancellor Angela Merkel in Germany, Greece's biggest creditor, has not concealed a loss of patience with Tsipras, the novice premier elected in January on a vow to end years of austerity. France, the second biggest creditor, has however been at pains to say the situation can be salvaged.
IMF head Christine Lagarde, who has been urging EU leaders to be bolder in granting debt relief to Greece, also issued a statement on Sunday saying she was ready to keep on working.
In its statement, the European Commission said euro zone governments had been ready to do more on the Greek debt. (Additional reporting by Robin Emmott; Editing by Kevin Liffey)

Before You Go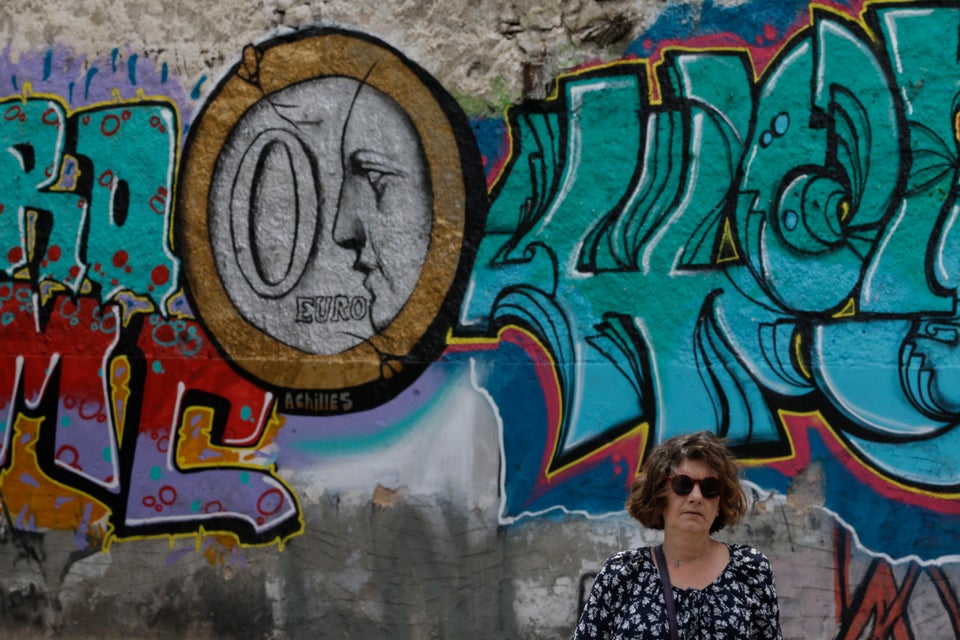 Athens' Badass Street Art
Popular in the Community