Why Conservatives love clean energy
Efficiency and Competition
The costs of technologies like solar have dropped meteorically over the past few years, making renewables efficient and reliable. More renewables means more competition in the free market, which should drive down prices, benefiting customers.
Electricity is dominated by regional monopolies across the United States. Renewables give customers more choices over their electricity purchases so they aren't solely reliant on big utilities for their energy.
Clean energy can reduce our dependence on oil from volatile countries. The military is pumping billions of dollars into renewables to increase troop readiness and independence. It also makes us more prepared for major blackouts from cyber attacks or storms.
Job Creation in the Free Market
Clean energy is creating thousands of jobs every year and growing far faster than the economy. A one million dollar investment in solar or wind creates nearly 10 jobs, compared to less than 4 in oil and gas. Conservative state legislators may see a different shade of green than environmentalists as renewable energy investments drive desperately needed revenue for state and federal governments.

The Green Elephants
Arnold Schwarzenegger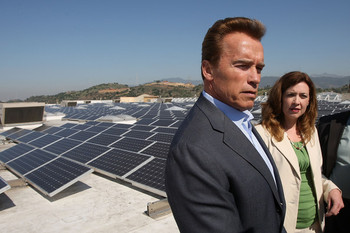 In 2011, the American Council on Renewable Energy named former California Governor Arnold Schwarzenegger "Renewable Energy Leader of the Decade." At the time of the award, Schwarzenegger had led California to becoming 40 percent more energy efficient than the rest of the United States. As governor, Schwarzenegger signed an executive order requiring renewables to power 1/3 of state energy production by 2020 and signed the "Million Solar Roofs" initiative. Considered by many to be the greatest bodybuilder of all time, Arnold has said "I feel as passionate about this as I did about fitness." (Photo courtesy of Green Forward Blog.)

Barry Goldwater Jr. and TUSK (Tell Utilities Solar won't be Killed)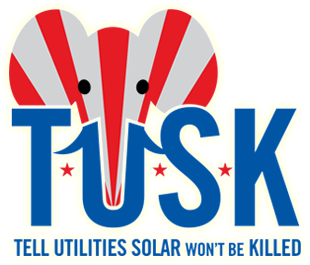 Utilities across the country are beginning to fear that household solar generation is a threat to their business model. In Arizona, some utilities are advocating a higher price charged on owners of solar panels, a move that could stifle the industry. A group endearingly named TUSK (Tell Utilities Solar won't be Killed) is fighting against the utilities and is led by Barry Goldwater Jr. (former California Republican member of the U.S. House of Representatives and son of Barry Goldwater). Goldwater and Tusk argue that solar increases choice for Arizona energy customers, drives down costs and boosts the economy. (Photo courtesy of Tell Utilities Solar won't be Killed)
The Tea Party's "Green Tea Coalition"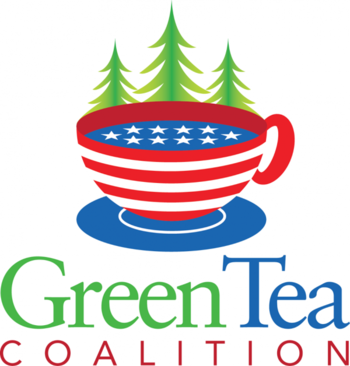 It's as great as it sounds. The Green Tea Coalition, an alliance co-founded in August by Debbie Dooley, who is also the co-founder of the Atlanta Tea Party, includes members of the Sierra Club, Occupy Atlanta, NAACP, and the Atlanta Tea Party Patriots. The Green Tea Coalition is fighting back against a campaign run by the Koch Brothers' funded American's For Prosperity, which is pushing to block renewables in the state of Georgia. The Tea Party activists in the green tea coalition don't see any contradiction between the free market and renewables, in fact they believe renewables are a way to break up the energy monopoly, increase choice and energy security, and protect the environment. (Photo courtesy of the Green Tea Coalition)
Evangelical Church Leaders



In 2006, numerous evangelical church leaders (many, but not all, conservative) signed the Evangelical Climate Initiative which linked the climate crisis to Christian biblical ideals like "love your neighbor as yourself" and "any damage that we do to God's world is an offense against God Himself." Signed by Rick Warren, 39 Evangelical college presidents, and the head of the Salvation Army, the statement asserted that we must act with market mechanisms like cap and trade to fight dangerous anthropogenic climate change. In 2008, Pat Robertson appeared with Al Sharpton in a touching commercial advocating protection of the planet. (Photo courtesy of Evangelical Climate Initiative)
Newt Gingrich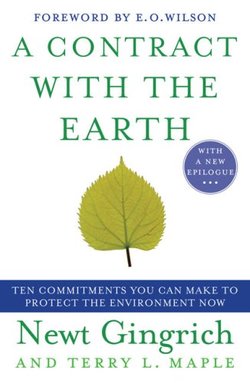 The former Speaker of the U.S. House of Representatives and presidential candidate has been controversially outspoken about the environment over the past 40 years. Long before he was Time's Man of the Year, he coordinated the development of the Environmental Studies Program at the University of West Georgia in 1976. In 2007, Gingrich co-authored A Contract with the Earth. Full of God's green earth imagery, the book argued that environmental protection was crucial to a healthy democracy and economy. During his tenure in Congress, Newt was known as a "green conservative" and defended acts that protected endangered species. Newt currently has hundreds of thousands of dollars invested in clean energy and biofuels. Arguing that "free enterprise is not the enemy of the environment; it is the engine that will drive promising alternatives to failed practices," many of Newts proposals are carrots rather than sticks, like billion-dollar prizes for revolutionary clean energy innovations. Gingrich is a controversial figure in the environmental movement as some advocates claim his 1994 "Contract with America" had many environmentally damaging consequences. He has also called for the dismantling of the E.P.A.
Texas, Iowa, Kansas, South Carolina, Georgia, New Jersey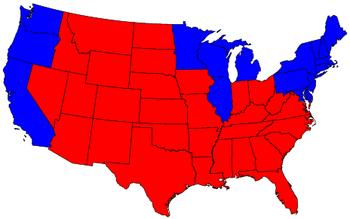 For state governors, development of renewable technologies can attract jobs and investment and generate much needed tax revenue. Notable conservative governors including Terry Branstad, Sam Brownback, Jan Brewer and Chris Christie have all supported the development of renewable resources in their state through legislation, typically Renewable Portfolio Standards. Conservative led utility commissions in both South Carolina in Georgia have also made strides to develop clean energy resources. When Christie signed what is referred to as the "resurrection bill" for solar in New Jersey in July 2012, which accelerated a Renewable Portfolio Standard in the state by four years and promoted development of renewable projects, he said, "since my time running for office, I made it clear that my Administration would be unrivaled in our aggressive support for the development of renewable sources of energy in New Jersey."
Former Texas Governors Rick Perry and George Bush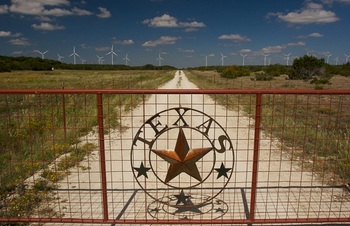 Yeah, those guys. When George Bush was the Texas governor in 1999, he supported a new mandate that Texas needed to add 2,000 megawatts of renewable energy by 2009. When this goal was already exceeded in 2005, governor Rick Perry supported new goals of nearly 6,000 megawatts by 2015 and 10,000 by 2025. Texas reached the 10,000 MW goal by 2012 and is the largest wind-power generating state in the U.S. (Photo courtesy of Earth Techling)
Jacob Sandry is an Energy Studies scholar at Yale University and a fellow at Mosaic. He has worked in Colorado to protect endangered waterways and in Bolivia to protect animals rescued from the black market. Jacob has been to 5 continents, but originally hails from Minnesota where he developed his appreciation for the environment by camping, hiking and running. When not writing about clean energy, he's a slam poet and an aspiring astronaut. Follow him on twitter @yaakovsandry.
Related
Popular in the Community