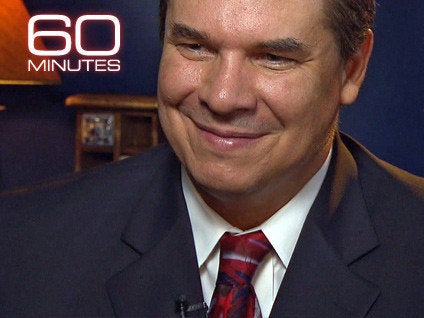 After telling his life story, Greg Mortenson sold millions of books and raised tens of millions of dollars for his charity.
After "60 Minutes" aired on Sunday night, some observers may find the whole thing too good to be true.
"It's a beautiful story, and it's a lie," Jon Krakauer told CBS' Steve Kroft. Krakauer, an author and adventurer like Mortenson, originally backed the education nonprofit, Central Asia Institute, with $75,000 of his own money before withdrawing his support. He wasn't the only one to find fault with Mortenson's claims, which include being nursed back to health in the Pakistani town of Korphe after failing to summit K2 (the second tallest mountain on Earth) and being kidnapped for eight days by the Taliban.
There's little doubt that Mortenson's efforts have produced some results for children in need -- even his detractors acknowledge that much. But many people Kroft spoke with did question whether Mortenson has exaggerated his success and even fabricated parts of the legend that helped him get where he is today.
Kroft talked to sherpas who said there was no recovery visit to Korphe on that original K2 trip. He talked to men who denied being in the Taliban and denied the alleged kidnapping, contrary to the accusations that ran with their photos in Mortenson's book, "Three Cups of Tea." They even produced a photo showing Mortenson posing with the group and holding an AK-47 himself. Kroft talked to Pakistani educators who said they haven't seen money from the Central Asia Institute in years, that buildings funded by Mortenson were poorly made, and that some of the facilities weren't being used for their intended purpose. He also talked to a nonprofit expert who questioned the financial practices of the organization and why so much money had been spent promoting Mortenson's books.
After conducting interviews all around the world, the one person Kroft had trouble talking to was Mortenson, who refused to speak with "60 Minutes." But he did issue a statement to the Bozeman Daily Chronicle. In it, Mortenson denied most of the specific allegations from the show, though acknowledged the story about Korphe was "a compressed version of events." He maintained that he was "detained" by the men he had claimed were in the Taliban, and defended the relationship between his personal finances and those of his organization.
Related
Popular in the Community