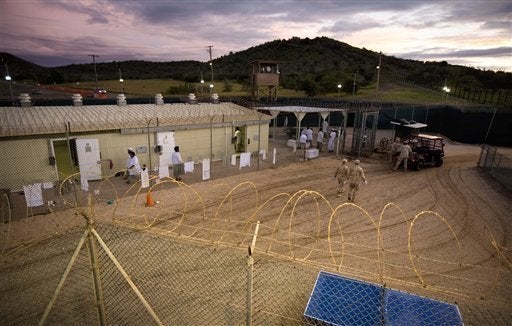 With President Obama announcing the closure of the infamous Guantanamo detention center within the year, the talk has immediately turned to the fate of the inmates and where the suspected terrorists will go next.
But that's not all that's up for discussion. There's also debate about what to do with the detention facility itself. Give it back to Cuba? Keep it as an American military base, allowing the infamy of Gitmo to continue?
The Associated Press reported today that Cuban Foreign Minister Felipe Perez is demanding that the United States return the base to Cuba when it officially closes.
'We have always said that Cuba expects to recover this territory,' Perez Roque said of the base near easternmost Cuba. Obama's order to close the prison for terrorism suspects within a year is "positive," but "insufficient," the foreign minister said at a news conference.
New York Times columnist Nicholas Kristof has some ideas for how the United States can move beyond torture. He suggests turning the former detention center into a research center for tropical diseases that plague the Caribbean.
Imagine if people around the world came to think of Guantánamo as a place where America led a battle against hookworms and leprosy. That would help us fight terrorism far more effectively than the prison at Guantánamo ever did.
What do you think the United States should do with Guantanamo? Take this poll.
REAL LIFE. REAL NEWS. REAL VOICES.
Help us tell more of the stories that matter from voices that too often remain unheard.