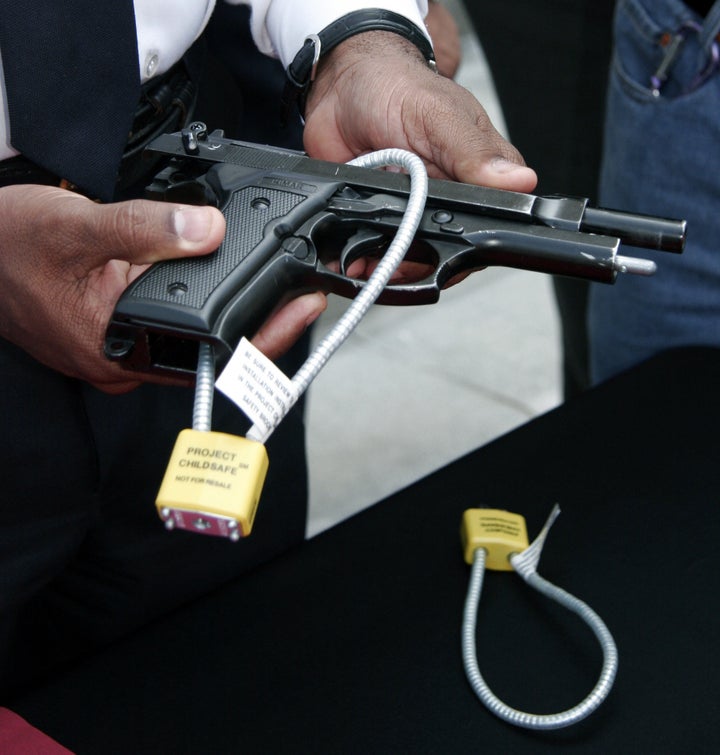 A controversial bill that would amend Louisiana's constitution to broaden gun rights moved a step closer toward passage on Wednesday, when it was approved by a 9-5 vote in the state's House Administration of Criminal Justice committee.
Seven Republicans, one Democrat and one Independent voted for the bill, SB 303, while five Democrats voted against it.
State Sen. Neil Riser (R-Columbia) said during debate that the measure would give Louisiana the nation's strongest Second Amendment rights. "To me, this is the most honorable bill that I've handled," he said, "and I don't think I'll handle one in the future that means more to me than this one."
Riser said he had asked for the NRA's help in advocating for the bill because while gun rights aren't necessarily under threat currently in the state, he feared Second Amendment rights could face infringement in the future.
"In a conservative state like Louisiana ... we inherently believe that we have the right to bear arms," he said, "My biggest concern is in the future."
But some members of the state House committee challenged Riser on the necessity of the bill.
State Rep. Barbara Norton (D-Shreveport) said she wasn't against guns but didn't see the nation "going back the 1700s, the 1800s, when everybody carried a gun on their side."
Norton challenged Riser to name three places he wanted to bring his gun but currently could not.
"I'd like to bring my weapon here," Riser responded. "Personally, I would like to be able to take mine to anyone's home, but the second amendment -- I can't do that. Private property trumps me on that." Riser also said he would like to be able to cross parade grounds with firearms, citing a 2009 bill vetoed by Gov. Bobby Jindal (R) that would have banned bringing weapons near parades.
SB 303 has drawn opposition from a number of state district attorneys and college leaders who fear it could lead to challenges of current Louisiana gun laws, such as restrictions on bringing firearms to campus.
Chris Rager, an NRA lobbyist, said the group had no designs to further challenge Louisiana's gun laws. "We have no express agenda or behind the scenes agenda at this point," Rager said.
Rep. Helena Moren (D-New Orleans) introduced an amendment to the bill that would explicitly protect existing gun laws, but it was rejected by the committee.
The bill now heads to debate in the full Louisiana House. If it passes with a two-thirds vote, it will go to voters in a statewide election.
Popular in the Community