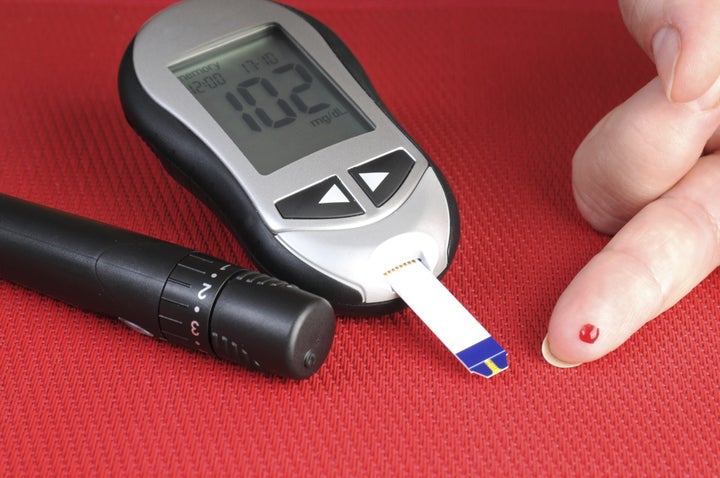 Researchers have found an unlikely way to block development of type 1 diabetes in females -- exposing them to bacteria from the gastrointestinal tracts of males. But turning that finding into an effective treatment is uncertain and a long way off since the females and males in question were mice, not men or women.
The findings, published Thursday in Science, suggest that exposure to normal GI tract bacteria early in life may also protect against other autoimmune diseases, such multiple sclerosis, rheumatoid arthritis, Crohn's disease, lupus, and even allergies and asthma. Overall, they add to a growing body of research that suggests humans may benefit from bacteria, the so-called "hygiene hypothesis."
"Our findings suggest potential strategies for using normal gut bacteria to block progression of insulin-dependent diabetes in kids who have high genetic risk," said lead researcher Jayne Danska, Ph.D., in a release from the Helmholtz Association of German Research Centres in Germany.
The researchers, from The Hospital for Sick Children in Toronto -- in collaboration with co-authors from the University of Colorado Denver, the Helmholtz Centre in Leipzig, Germany, and the University of Bern in Switzerland -- also discovered sex plays a role in the equation.
"It was completely unexpected to find that the sex of an animal determines aspects of their gut microbe composition, that these microbes affect sex hormone levels, and that the hormones in turn regulate an immune-mediated disease," Dr. Danska also said.
The study adds support to the "hygiene hypothesis." If you've never heard of the "hygiene hypothesis," it goes like this: Children who encounter animals or children outside their families early in life benefit from the exposure to a variety of microbes — it builds up their immune systems. As society modernized, however, so did efforts to disinfect it. The "hygiene hypothesis" suggests that poorly built-up immune systems might be more prone to overreacting and producing allergic reactions to foreign substances, like pollen.
Multiple studies have been conducted on the topic. One published in 2012 found children growing up Amish in Switzerland, who lived on farms, had less asthma and allergies than Swiss children who didn't grow up on a farm.
But not all experts buy into the theory — at least, not as the sole cause of the rise in allergies noted in recent decades, for example.
In a 2012 report from the International Scientific Forum on Home Hygiene (IFH) in the U.K., scientists said the cause is more complicated than that. Microbial exposure does play a role in regulating the immune system, they wrote, but disinfected counter tops alone do not make us more vulnerable to hay fever and allergies. Believing they do can have unsafe consequences.
Whether or not you believe the "hygiene hypothesis," the findings of this most recent study leave room for optimism. The researchers hope similar approaches may one day be applied to prevent and treat autoimmune diseases in humans.
"We don't know yet how transfer of male gut microbes into females increases their testosterone, or how this process protects against autoimmunity," Danska said. "This study opens up a new research arena to explore the clinical potential of altering the gut microbe community to prevent or treat immune-mediated diseases."
Related