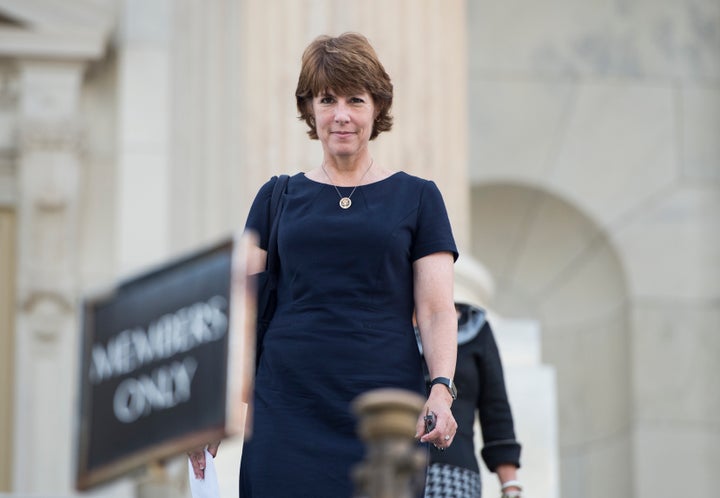 WASHINGTON ― Florida Democratic gubernatorial candidate Gwen Graham is determined to make Donald Trump see her new campaign ad critical of his presidency, so it's aimed at two of his favorite places: Twitter and Mar-a-Lago.
In the digital ad, which Graham unveiled Tuesday, she calls the president "an embarrassment" and vows to "bridge the divisiveness" that she sees Trump creating in Florida and around the country.
"Donald Trump is an example of a bully," Graham says in the video. "I see it as my job to stand up to Donald Trump. It is the governor's job to look out for the state of Florida, and I will look out for the state of Florida."
According to her campaign, Graham is making "a significant buy" to promote the ad for the entire month of April on social media platforms including Twitter, where the president spends time on a daily basis. She is also making a targeted investment in the zip code around the president's Palm Beach resort, Mar-a-Lago, where Trump spends many of his weekends and where he and other administration officials will gather for a mid-April summit with Japanese Prime Minister Shinzo Abe.
The goal is to make the president see the ad "when he's online in his gold-plated bedroom or on the golf course," said Graham spokeswoman Bettina Weiss.
Graham, who served in Congress from 2015 to 2017, is running to fill the seat currently held by Republican Gov. Rick Scott, who is term-limited. Lots of people are running for the seat, but there is no clear front-runner. The primary is on Aug. 28.
Graham has gone after Trump throughout her campaign. She criticized him for trying to dismantle the Affordable Care Act and challenged his plans to drill for oil and gas off of Florida's beaches.
"The people in elected office can make a positive or a negative impact on your life," she says in the video. "We have a president that could not be more ill-suited to be president of the United States of America."
You can watch Graham's full ad here:
Calling all HuffPost superfans!
Sign up for membership to become a founding member and help shape HuffPost's next chapter