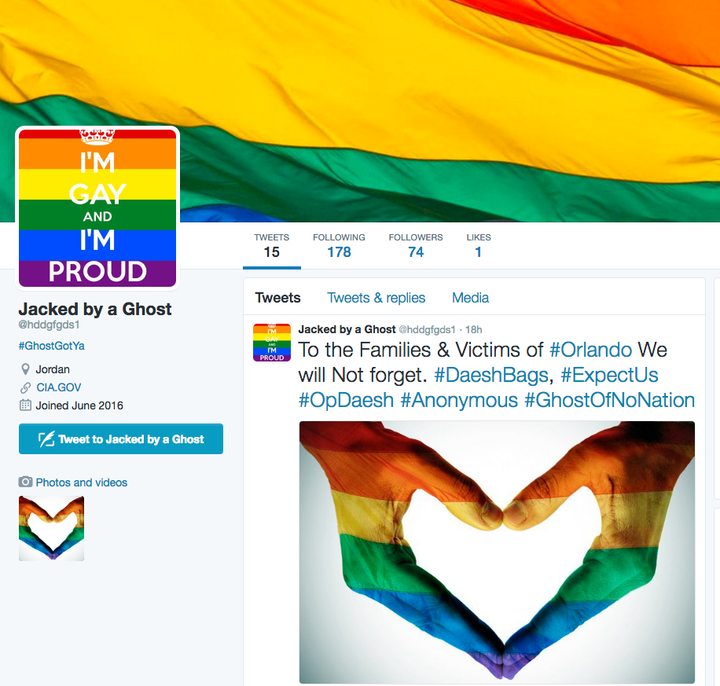 Twitter accounts created by Islamic State supporters are now brimming with tons of LGBT love, thanks to some creative hackers.
Dozens of accounts that once spewed violence and hatred are showcasing gay pride flags and even links to gay pornography following last Sunday's attack on a gay nightclub in Orlando, Florida.

"I have actually used some of the jacked accounts to create confusion," WauchulaGhost told The Huffington Post via email on Wednesday. "I will DM other followers and hold a conversation, then inform them I am not who they thought I was. ... So now, they aren't sure who is friend or foe."
It was only after Sunday's shooting that the hacker started to taunt the ISIS supporters with pro-LGBT images and rhetoric.
"I did it for the lives lost in Orlando," WauchulaGhost, who is affiliated with the hactivist collective Anonymous, told Newsweek. "Daesh have been spreading and praising the attack, so I thought I would defend those that were lost. The taking of innocent lives will not be tolerated." (Daesh is another name for the self-described Islamic State.)
The hacker claims to have personally stolen 258 accounts.
"I took screenshots of every account I have jacked. Images are before and after they are defaced," WauchulaGhost told HuffPost.
The owners may attempt to recover their Twitter accounts by resetting the password, the hacker added, "but we have them so it can't be done."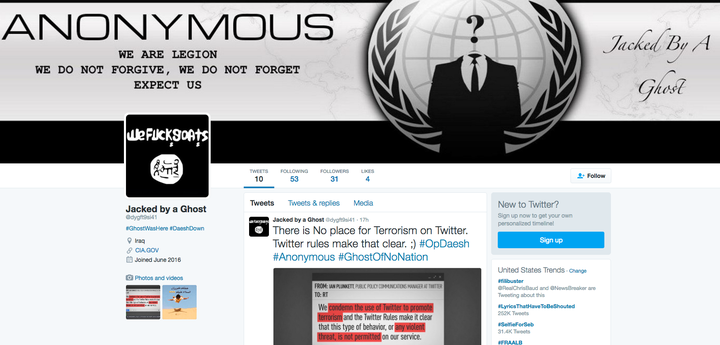 At least five others are helping carry out the mission, according to WauchulaGhost.
"Most have only done a few. I decided to take it on and hit it hard. Right now there is a friend that goes by @Yetti_001 who is taking some too," the hacker said.
Other people appear to be helping flag those pro-ISIS accounts to be targeted. Just hours after Sunday's attack, WauchulaGhost tweeted out a request for the names of any such accounts praising the shooting, which killed 49 innocent people and wounded 53 more.
"I'm going after those accounts," the hacker declared.
Speaking to Newsweek, WauchulaGhost said the effort isn't intended to offend Muslims more generally. The hacker doesn't include explicit photos -- although there are links to bolder images.
"Our actions are directed at Jihadist extremists. Many of our own [group of hackers] are Muslim and we respect all religions that do not take innocent lives," the hacker said.
But ISIS has supported and cheered terrorist attacks in multiple countries.
"Daesh use Social Media as a Mega Horn to spread their propaganda and fear. It has always been our goal to take that away from them," WauchulaGhost told HuffPost. "By taking their accounts and replacing the images and tweeting from those accounts, we are taking that fear away. Now there is a new kid in the sandbox and we aren't playing nice."
Before You Go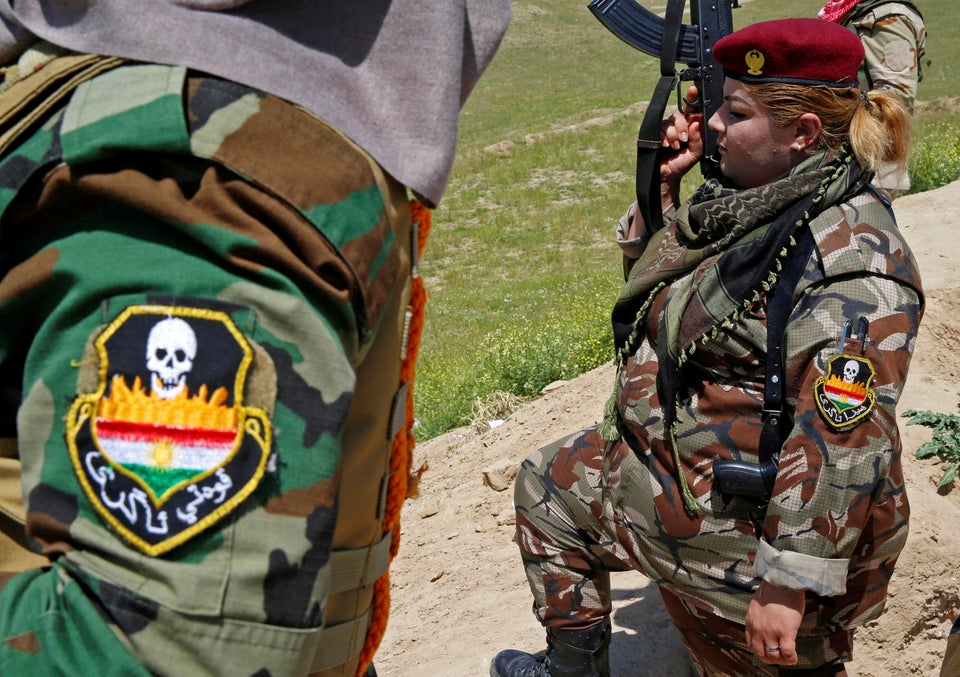 All-Female Unit Fights ISIS In Iraq
Popular in the Community