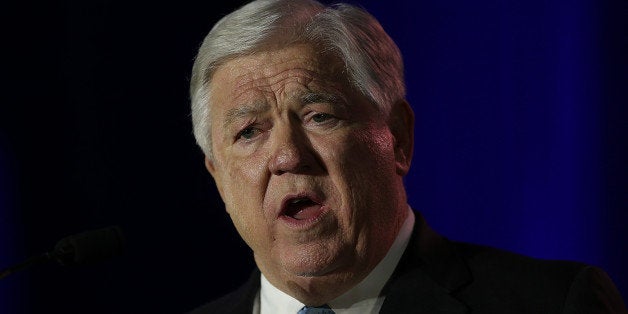 Former Mississippi Gov. Haley Barbour (R) acknowledged that he called President Barack Obama's policies "tar babies" on a post-election conference call, and apologized for the remark ... sort of.
"If someone takes offense, I regret it," Barbour said in an email to Politico, which first reported on the "tar babies" remark. "But, again, neither the context nor the connotation was intended to offend."
Barbour referred to the dictionary definition of "tar babies" while explaining his remark. Politico reports:
The term "tar baby" is often used to describe a sticky situation. In 19th century popular fiction, the "Tar-Baby" was a doll made of tar and turpentine used to entangle Br'er Rabbit.

But it has also been used at times in the past as a racial slur, according to Random House. When political figures have invoked it in recent years, there has been disagreement about how racially charged the term is.

"The Oxford American Dictionary defines the term as 'a difficult problem, that's only aggravated by attempts to solve it.' This is exactly what I meant and the context in which I used the term," wrote Barbour, who cofounded BGR after serving as Reagan's White House political director, and before chairing the Republican National Committee.

"In the Q and A portion of the call, there was a discussion about whether Democrats will run from or embrace the President's policies and record in 2016. I replied that once candidates embraced the President's policies and record they will be stuck with them — no matter how unpopular they are. Hence the literary reference."
Several politicians have used the phrase during Obama's time in office. In April 2012, Rep. Michele Bachmann (R-Minn.) famously slammed an Obama proposal for more federal oversight of oil markets as "waving a tar baby in the air." A spokesperson for Bachmann later said the comment had "nothing to do with race," but was intended to show Obama "has gotten himself into a sticky situation."
Before Bachmann was chastised for her comments, Rep. Doug Lamborn (R-Colo.) personally apologized to Obama for his own "tar baby" comment.
"Now, I don't even want to have to be associated with him. It's like touching a tar baby and you get it, you're stuck, and you're a part of the problem now and you can't get away," Lamborn said on a radio show in August 2011.
In March 2014, Virginia state Sen. Frank Ruff (R) compared expanding Medicaid in his state to a "tar baby," but later said "he meant nothing racial" with the remark.
Before You Go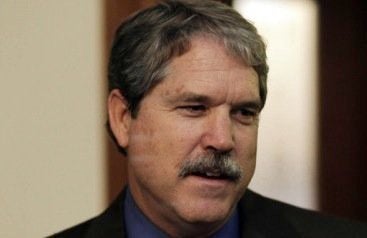 Racist Remarks Made By Politicians
Popular in the Community