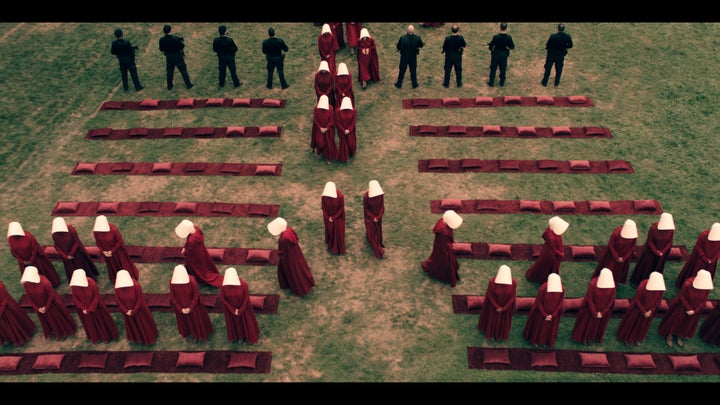 Hulu's soon-to-be-released adaption of Margaret Atwood's 1985 dystopian classic, The Handmaid's Tale, has yet to premiere, but that hasn't stopped the showrunner and producers from dreaming about future seasons.
During a panel discussion that took place after a screening of the series' first episode at Tribeca Film Festival, members of the cast and crew discussed all things "Handmaid's Tale," including how the source material for the adaptation of Atwood's incredibly prescient novel leaves the door wide open for an expanded version of the story for TV.
"When the book ends, the reaction is fury, because the way it ends is so cut off," showrunner Bruce Miller told audiences on Friday night. "And so in some ways, immediately, the first thing you think of is ― how are we going to expand this story? Because that's what your desire is as a reader."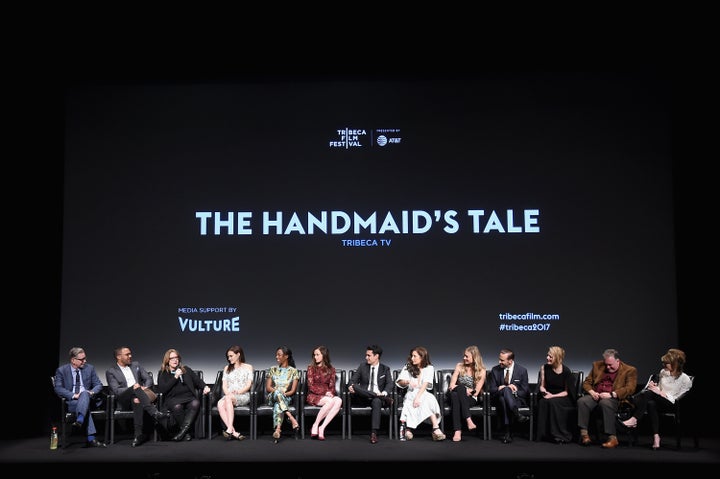 The book, he noted, is written strictly from the perspective of Offred ― one of the many handmaids living in the theocratic dictatorship known as Gilead, who are forced to function as sexual surrogates for leaders of the republic. In this indeterminate future version of the United States, sterility has become an overwhelming issue, resulting in a return to "traditional" values and widespread subjugation of women, particularly those of lower social standing who are capable of bearing children for more powerful men.
"The book is so strictly from Offred's point of view, that you hear about all of these amazing, interesting worlds and all of these parts of all of these things that are going on, but you don't see any of them going on in the book," Miller explained. "That, to me, as a TV series [showrunner], seemed like ... once you create this world, you have a lot of places to go."
"I wanted to know more," he added. "I wanted to know what happens next. The end of the book is quite a mystery, so I get to make it up."
The first three episodes of the Hulu series certainly center around the life of Offred (Elisabeth Moss), once a free mother and wife who's now forced to live with, serve and produce children for a high-ranking commander in Gilead's militant regime. But we're also given a glimpse into the worlds of fellow handmaid Ofglen (Alexis Bledel), Offred's best friend from college Moira (Samira Wiley), the commander's wife Serena Joy (Yvonne Strahovski), handmaid trainer Aunt Lydia (Ann Dowd), and even the commander himself (Joseph Fiennes).
"You might not stay with Offred the whole time," teased "Lemonade" cinematographer Reed Morano, the director of the first three "Handmaid's" episodes.
Executive producer Warren Littlefield was more than willing to entertain the idea of future "Handmaid's Tale" seasons as well:
The landscape of television right now is such an exciting playground for artists. The audience asks, each and every year, to only get more complex in character and more complex in story. Look at who's up on stage. Each and every one of these actors ― the characters that they play ― there's so much to explore. Where a limited series is certainly thriving right now in the television landscape, Bruce has years and the struggle continues. God knows it's relevant. So [...] we've only scratched the surface in the first 10 hours and our hope is that we leave you with, "Oh, I have to have more."
"The Handmaid's Tale" will premiere on Hulu on April 26. Meantime, here are some images from the show to get you excited: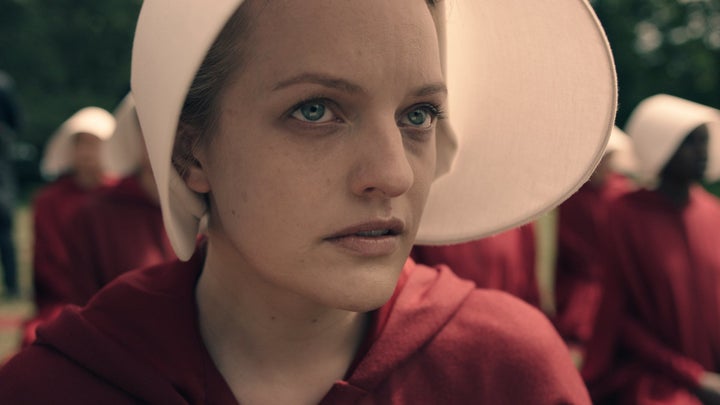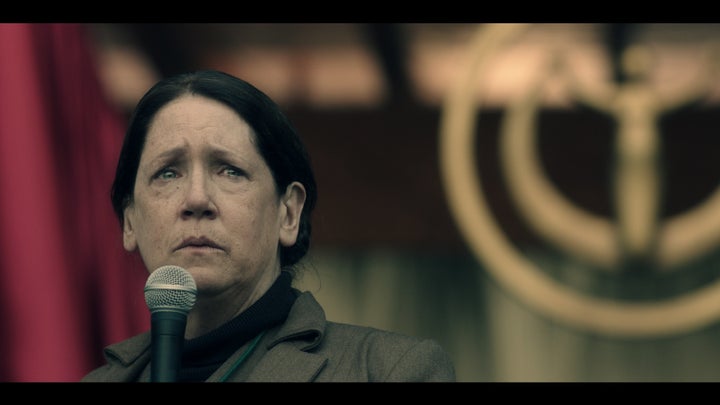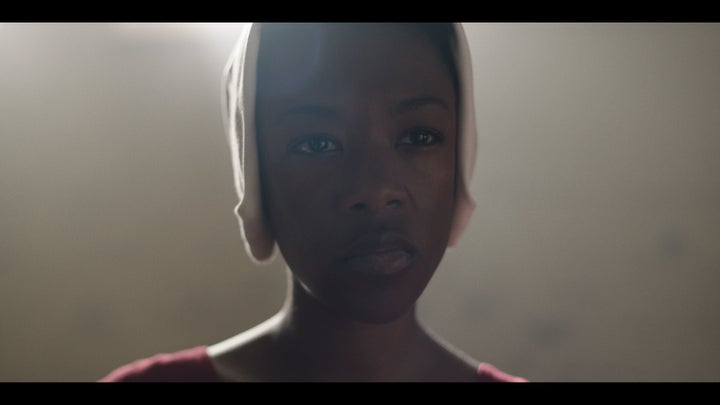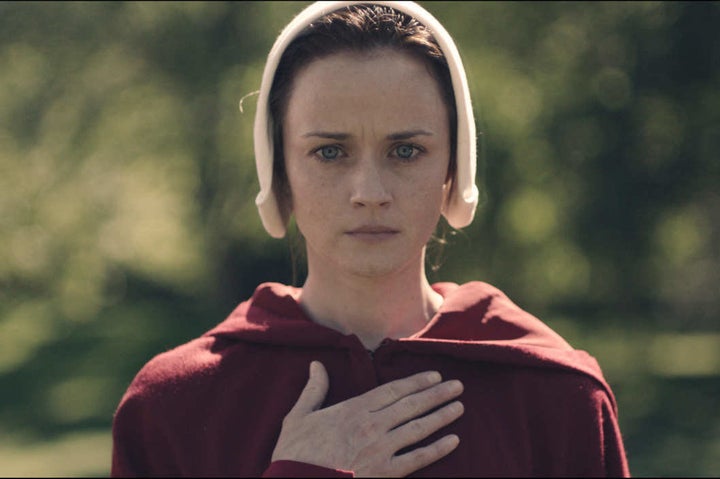 Popular in the Community