Learning luxuries aren't available for many children attending school in India. Even something as simple as a desk is a beneficial tool millions of Indian children don't have the privilege of using in the world's second largest country.
But a chair to sit in and a hard surface to write on isn't just about comfort. Resting on dirt floors with hunched backs for several hours each day leads to disadvantaged eyesight, bad posture and poor handwriting.
That's why the team at Aarambh, a New Bombay-based nonprofit servicing marginalized families in urban slum and rural communities, created the Help Desk.
As seen in the video uploaded to DDB Worldwide's YouTube channel, Help Desks are made from discarded cartons from corporate housing, retail outlets and recyclers. Crafters stenciled out and cut the desk's design from a pattern, which also conveniently folds up into a briefcase-like school bag the student can use to carry his or her belongings.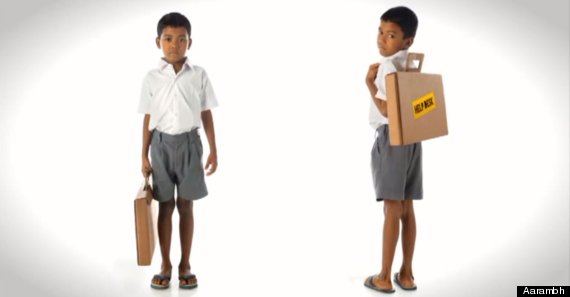 After producing the Help Desks, Aarambh distributed its product throughout schools in rural Maharashtra, a state in the western region of India. And, unsurprisingly, students were able to study more cheerfully, comfortably and effectively.
A lack of school desks is just one of many obstacles facing children trying to get an education in India. A lack of sanitation systems, for example, has long been a barrier between children and their schooling, especially with young girls. As public toilets are scarce and sometimes dangerous to be used, the lack of safety discourages young girls from traveling for. Also, a lack of sanitary pads has kept Indian girls from attending class, as young women have limited options, and would rather not study while their personal hygiene is compromised.
To learn more about and join Aarambh's mission, visit the organization's website.
Related
Before You Go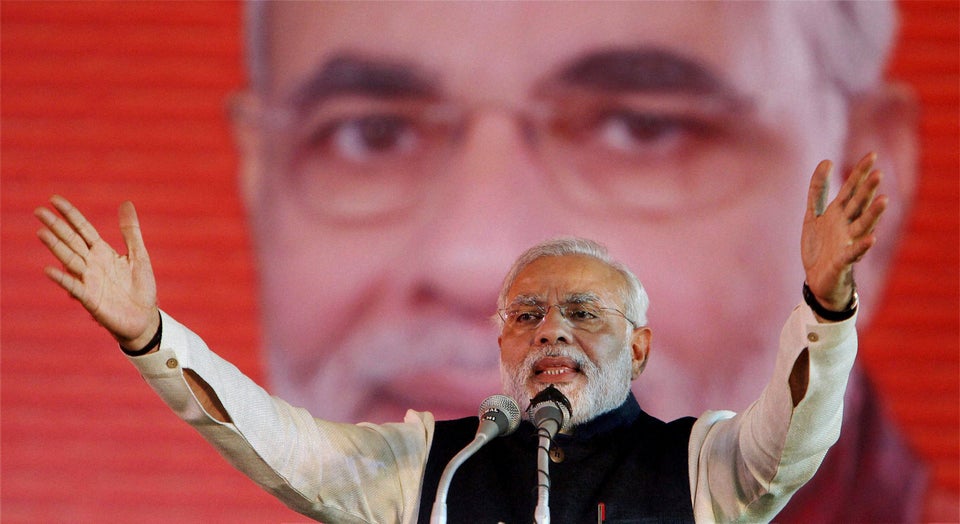 India Election 2014