Former Secretary of State Hillary Clinton (D) addressed the controversy over her use of a private email address while at the State Department, saying she thought it would be easier to use one email address.
"I thought it would be easier to carry just one device for my work and for my personal emails instead of two. Looking back, it would have been better if I'd simply used a second account and carried a second phone," Clinton said at a press conference on Tuesday.
"I thought using one device would be simpler, and obviously, it hasn't worked out that way," Clinton added.
Clinton also said she didn't see an issue with the private email because she was emailing State Department employees with government email addresses. She said the private server on which she was sending emails was built with security protections and would remain private despite calls for it to be turned over.
Clinton noted that she had previously released some of her emails at the request of the State Department, and also said she recently asked the department to release all of her emails for the public to see. When asked if she had deleted any emails, Clinton said she deleted personal emails because they were "within the scope of my personal privacy" and didn't regard State Department matters.
"I didn't see any reason to keep them," she said.
Clinton's explanation for why she opted to exclusively use private email was instantly mocked as unrealistic, if not a bit out of touch. How hard, after all, would it be to carry two phones: one for private matters and the other for professional work?
For government workers, however, there was a small kernel of truth in what she said.
"I don't know how it works for State, but in the first couple of years at the White House you could not access anything but your work email and cell phone number on your White House BlackBerry," said Tommy Vietor, a former White House spokesman. "After a few years we started to be able to use an app to get White House email on our iPhones, but it took a while."
The New York Times first reported last week on Clinton's exclusive use of a personal email to conduct State Department business, potentially in violation of federal regulations.
Clinton first responded to the controversy in a tweet, saying, "I want the public to see my email. I asked State to release them. They said they will review them for release as soon as possible." On Tuesday, the State Department said it would release 55,000 pages of Clinton emails that she had turned over after going through them to protect confidential information. The process could take a few months, officials said.
Several lawmakers had called on Clinton to do more to address the controversy, including Sen. Dianne Feinstein (D-Calif.), who said on NBC's "Meet The Press" Sunday that Clinton should "step up."
"I think that she needs to step up and come out and state exactly what the situation is ... I think, at this point, from this point on, the silence is going to hurt her," Feinstein said.
Clinton is just one public official who has used a private email for government work. Colin Powell, another former secretary of state, said he also used private email while working in the State Department. Former Florida Gov. Jeb Bush (R) and former Texas Gov. Rick Perry (R) -- both of whom criticized Clinton over the email controversy -- also used private emails while serving in office.
President Barack Obama told CBS Sunday he first learned about Clinton's private email in recent news reports. The White House, however, was alerted to the issue in August 2014, according to Politico.
UPDATE: 4:42 p.m. -- Clinton's office has released a nine-page Q&A document on the controversy surrounding her use of a private email account. The full document is below.
Before You Go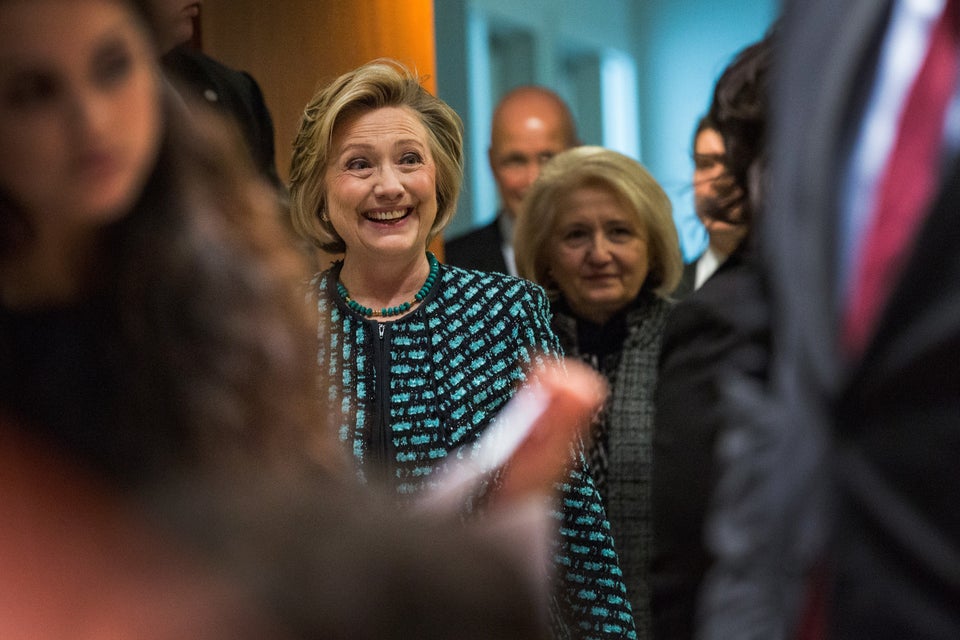 Hillary Clinton
Popular in the Community