On Wednesday, Clinton held a narrow lead over Sen. Bernie Sanders (I-Vt.), but even with all precincts reporting, the race remained too close to call.
Clinton led by about 1,500 votes out of nearly 620,000 cast -- or about 0.2 percentage points -- in unofficial returns, according to the Associated Press. With such a razor-thin margin, Sanders could have requested a recount.
During a press call with reporters Wednesday afternoon, the Sanders campaign said it would assess its options and look into the recount process in Missouri. If it's just a small number of delegates at stake, the campaign said, it may not bother taking that step.
Missouri holds an open primary, which allows voters of any affiliation, or lack thereof, to vote for whomever they like on the ballot. The little polling that was done in the state before Tuesday's primary showed a virtual dead heat between Clinton and Sanders, with the former secretary of state leading handily among Democrats and Sanders ahead among independents.
Clinton won Ohio, Florida, Illinois and North Carolina on Tuesday, further narrowing any path to Democratic nomination for Sanders. (Unlike on the Republican side, none of those Democratic primaries were winner-take-all.) Of the bunch, Missouri had the fewest delegates -- 71 in all -- at stake. The state awards its delegates proportionally to candidates who manage to get at least 15 percent of the vote.
Under Missouri law, candidates trailing by less than 0.5 percent of votes cast have the right to a recount.
Sanders visited Missouri on Saturday, holding a rally in Springfield that drew nearly 5,000 people. The self-described democratic socialist said he would win the state's primary if turnout were high.
"The whole country thinks Missouri is a pretty conservative state," Sanders told the crowd. "Why don't you all surprise them on Tuesday?"
Meanwhile, Clinton visited the St. Louis area to campaign over the weekend. Both her husband, former President Bill Clinton, and her daughter, Chelsea Clinton, also stumped for her in Missouri ahead of the primary.
Sanders' insurgent campaign has caught the Democratic establishment off guard, but the longtime senator has a narrow path to actually winning the Democratic nomination. Clinton had more than twice the number of delegates as Sanders heading into Tuesday's primaries, and the day's results won't change the election math all that much.
As The Washington Post reported, even if Sanders managed to split delegates with Clinton in Tuesday's contests, he would then need to win 55 percent of the remaining delegates in order to tie the front-runner.
Amanda Terkel contributed reporting.
This article was updated to reflect that Clinton was officially declared the winner and that Sanders conceded.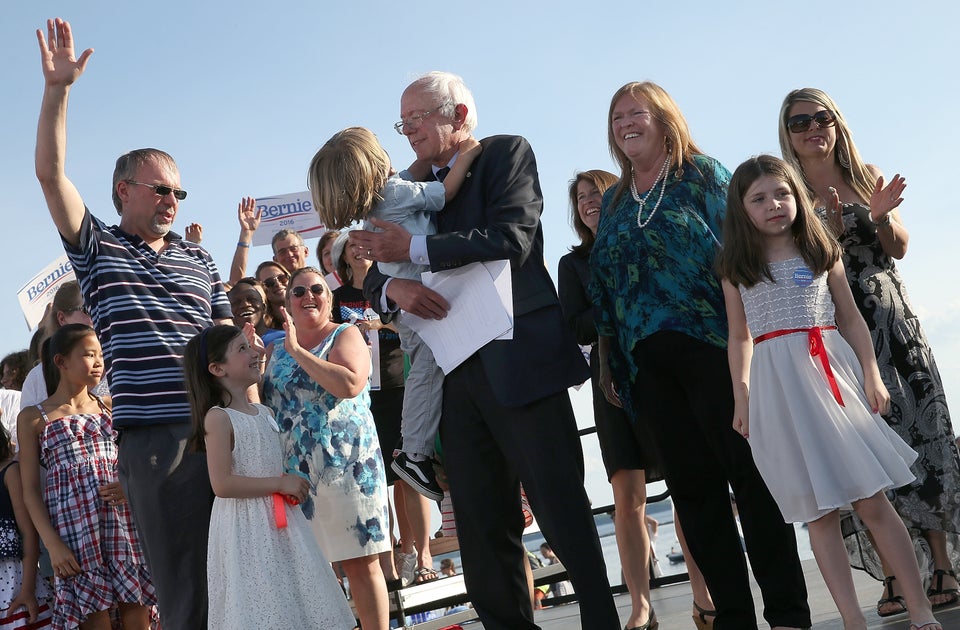 Bernie Sanders On The Campaign Trail
Popular in the Community