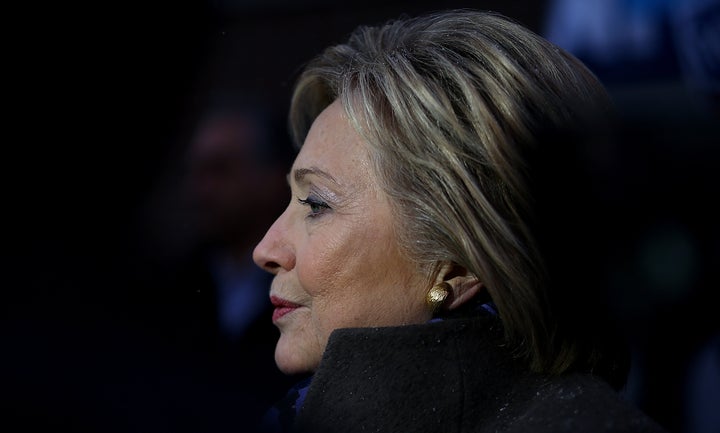 In his overwhelming primary win in New Hampshire on Tuesday, Vermont Socialist Bernie Sanders bested Hillary Clinton among women voters by 11 points, according to exit polling data.
That's a tough demographic for Clinton to lose, as she has long counted women voters as her staunchest support base.
Sanders trounced Clinton in the overall tally, racking up more than 60 percent of the vote, while Clinton secured less than 40 percent. As in Iowa, Clinton lost young voters by a massive margin, with Sanders taking the voters-under-30 demographic by 67 percentage points.
Sanders' 55 to 44 win among women voters, however, follows a concerted push from the Clinton campaign to narrow its deficit with young women. The strategy is yet to bear fruit. Last week, Clinton surrogate Gloria Steinem told Bill Maher that young women were only supporting Sanders to meet boys. And former Secretary of State Madeleine Albright told a New Hampshire crowd, "There's a special place in hell for women who don't help each other."
Steinem apologized for her comment to Maher. Albright's line wasn't new, and was clearly intended at least partially in jest. Albright has invoked the phrase so often in recent years that it had been imprinted on Starbucks coffee cups long before her comments in New Hampshire. But in a now-heated primary, Albright's line struck a sour note, garnering bad press for Clinton. 
In New Hampshire, Sanders won every age demographic except voters aged 65 and older. 
As in Iowa, Sanders racked up a massive win among men voters, defeating Clinton by 34 points. New Hampshire and Iowa are both very white states, however, and Sanders has not enjoyed the same success with voters of color. Clinton has a large lead in South Carolina, where black voters make up much of the Democratic electorate. The Sanders campaign believes it has a better shot in Nevada, as the Vermont senator is polling better among Latinos. During his victory speech Tuesday night, Sanders emphasized that his parents spoke very little English when they immigrated to the United States from Poland, a clear effort to appeal to the plight of other immigrant families.
Zach Carter is a co-host of the HuffPost Politics podcast "So, That Happened." Subscribe here or listen to the latest episode below: 
REAL LIFE. REAL NEWS. REAL VOICES.
Help us tell more of the stories that matter from voices that too often remain unheard.