 The Congressional Hispanic Caucus rebuffed recent Republican immigration legislation as partisan. Instead, the caucus laid the groundwork for their own principles on immigration reform as a means for dialogue during a press conference with reporters Wednesday.
Sen. Robert Menendez (D-N.J.), who has been at the forefront of the immigration debate, explained to VOXXI that the bills being proposed from Republicans are not bipartisan in nature and therefore he rejects it.
"I don't like to negotiate in parts," said Menendez, while relaying his response to piecemeal legislation. "I want to know everything that my colleagues want. And after that start to negotiate."
On the Senate side, Menendez said conversations on immigration reform have started individually with members, but not in a collective group.
That echoed the assertion he relayed to reporters at the U.S. Capitol on the Achieve Act. The Achieve Act, sponsored by Sen. Jon Kyl (R-Ariz.) and Sen. Kay Bailey Hutchinson (R-Texas), follows similar principles as Sen. Marco Rubio, but offers not pathway to citizenship. The Senator went on to note that the problem with the "Achieve Act is that it doesn't achieve the dream."
Menendez reiterated that a pathway to citizenship is non-negotiable. Although he did agree that the Republican efforts are a good starting point from the party's beliefs in the past. He's cautiously optimistic.
"It's a better path than what they've had in the past, but in the end it's not acceptable," he said. "I will look at it as an opening gambit."
Sen. Chuck Schumer (D-N.Y.) who announced he will be pursuing immigration legislation in the next Congress also told VOXXI he supports a full pathway to citizenship for the DREAM Act.
Nine principles, but no legislation on immigration reform
The nine principles released by the Congressional Hispanic Caucus Wednesday came after two years in which negotiations have become relatively dormant on immigration reform. There is also speculation that other members including Rep. Mario Diaz-Balart (R-Florida), Rep. Xavier Becerra (D-Calif.) and Rep. Zoe Lofgren (D-Calif.) are staking out meetings on moving forward with the debate.
The members had drafted previous immigration reform proposals in 2010.
And since everyone is jumping at an opportunity to stake a lead on immigration reform, questions were also raised on why CHC was not drafting their own comprehensive immigration reform package. Key leaders on the debate such as Rep. Luis Gutierrez, who heads the CHC's immigration task force, and Sen. Menendez indicated that they're strategizing for a better outcome.
Menendez explained that coming up with their own legislation at this moment would hinder bipartisan negotiation efforts.
"We could have started off with a bill, but in the spirit of saying we want a bipartisan process, which would mean a negotiation – let us see where there is common ground and let us see how we bridge the differences to achieve what I hope will be our mutual goal, I don't think that would have started off very well by me having my set of legislation."
Gutierrez offered a similar response claiming that it will leave little leg room for discussions. The principles he said are seen as a good starting point, but have not been pushed forward before.
Such principles require the estimated 11 million undocumented immigrants to register with the United States, protecting the unity of family including same-sex couples, initiatives for STEM graduates, promoting deferred action and the DREAM Act, a path to citizenship for agriculture workers, end exploitation of workers, reasonable enforcement, an employment verification system and a pathway to citizenship.
"We're not going to negotiate for ourselves or against ourselves," said Gutierrez.
Congressional staff indicated that the likely scenario is that just like the Achieve Act, the Republican backed version of a STEM Visa will be at a standstill in the Senate, even if were to pass the House.
The highly popular initiative being pushed for a vote this Friday is the STEM Jobs Act. House Judiciary chairman Lamar Smith sponsored the legislation as an attempt to amend the gap for high skilled labor in the United States. The Act would provide students graduating from U.S. universities in STEM fields including science, technology, engineering and math with a green card.
Smith partook in negotiations with Gutierrez, but failed to come to an agreement. The leverage was the diversity visa program, a legal immigration measure that Democrats claim Republicans have wanted to eliminate for a decade. The program is also known as the "green card lottery." The visa is available annually for people coming from countries with low rates of immigration.
Smith seeks to eliminate this program in his STEM visa legislation and included a portion that would allow family members to migrate to the United States. CHC members such as Gutierrez quickly indicated the STEM visa would not receive Democratic support because it doesn't establish an open approach to family reunification. Although in a future comprehensive package, Democratic staff speculated the lottery visa program might be on the table.
"I will take a look at it," Gutierrez told VOXXI. "But, it can't be a sum total game all the time. You know, eliminate this or that. I just don't know why we're doing it." He added that first there needs to be more evidence collected listing the countries of low immigration levels.
Some critics have equally speculated that Democrats are opposing this measure as a strategy to later garner votes from conservatives for immigration reform. Whether or not this foreshadows of what's to come on a broader comprehensive package is still questionable. On his end, Gutierrez says the GOP has still not heeded the call from Latino voters.
"It's too little too late," he said, while referring to the Achieve Act and then the STEM Jobs Act. "It's almost as though they didn't hear the call from voters on Election Day."
Before You Go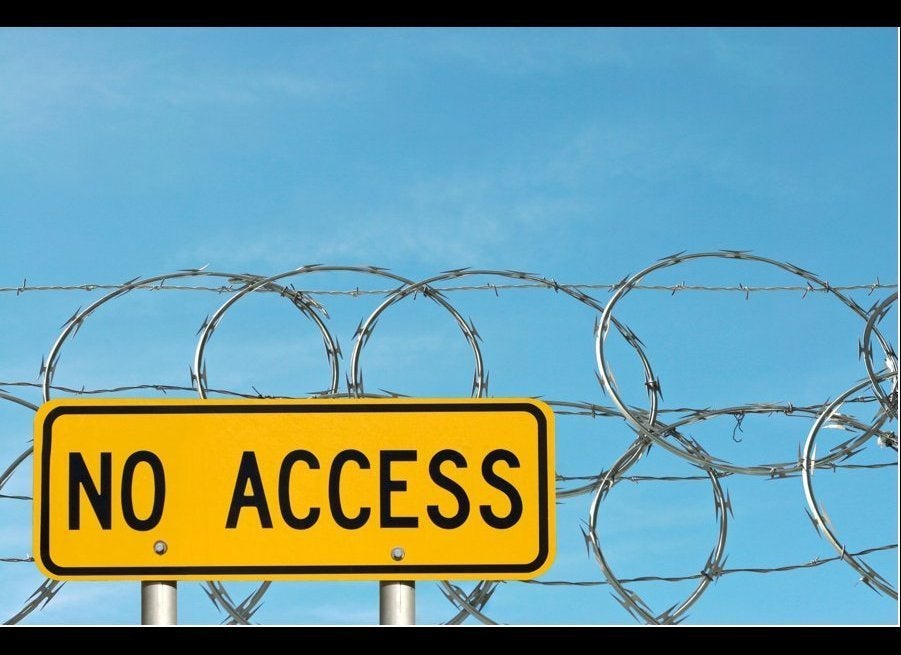 Controversial Immigration Laws
Popular in the Community