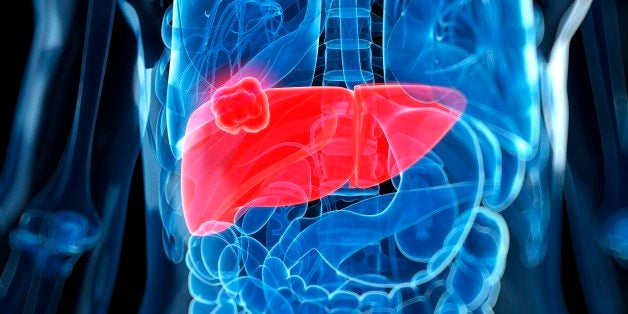 Hepatocellular carcinoma, the most common form of liver cancer, is typically found in men older than the age of 50. According to the National Library of Medicine, it is primarily the result of scarring of the liver called cirrhosis, a condition associated with alcohol abuse and chronic inflammation of the liver.
While alcohol abuse has long been the predominant cause of hepatocellular carcinoma in the United States, a new report from the University of Southern California indicates diabetes is now considered a significant risk factor for this form of liver cancer, and Hispanics are more likely than other racial and ethnic groups to be at risk if they have diabetes.
"People with diabetes have a two to threefold higher risk for hepatocellular carcinoma compared with those without diabetes," V. Wendy Setiawan, Ph.D., assistant professor in the Department of Preventive Medicine at Keck School of Medicine of the University of Southern California, said, as reported by ANI.
"We also found that the interethnic differences in the prevalence of diabetes were consistent with the pattern of hepatocellular carcinoma incidence observed across ethnicities: Ethnic groups with a high prevalence of diabetes also have high hepatocellular carcinoma rates, and those with a lower prevalence of diabetes have lower hepatocellular carcinoma rates."
Hispanics were 2.77 times more likely to be diagnosed with hepatocellular carcinoma compared to Native Hawaiians at 2.48 times the risk, African-Americans at 2.16 times the risk, and Japanese-Americans at 2.07 time the risk.
The study, presented at the Sixth AACR Conference, also indicated the incidence rate of hepatocellular carcinoma was consistent with the rates of diabetes in study participant ethnicities; 16 percent for Hawaiians, 15 percent for Hispanics and African-Americans, 10 percent for Japanese Americans, and 6 percent for non-Hispanic whites.
Hispanics and chronic liver disease
Despite being disproportionately affected by diabetes and therefore at an increased risk for hepatocellular carcinoma, Hispanics in the United States already face a disparity when it comes to chronic liver disease. Research indicates Hispanics are predisposed to fatty liver disease, a condition which can result in cirrhosis due to excess fat being stored in the liver.
While once thought of as a condition common among Hispanic adults, fatty liver disease is being found more often among Hispanic children.
What's more, Hispanic men are 1.7 times more likely to die from liver disease than non-Hispanic white men, and Hispanic women are 1.8 times more likely to die from the condition compared to non-Hispanic white women.
"Chronic liver disease is a major cause of morbidity and mortality among Hispanic people living in the United States," stated a research published in 2011's Clinical Gastroenterology and Hepatology. "Environmental, genetic, and behavioral factors, as well as socioeconomic and health care disparities among this ethnic group have emerged as important public health concerns."
While alcohol plays an important role in the number of Hispanics affected by chronic liver disease–Hispanics drink less frequently than non-Hispanic whites but tend to drink more when they do indulge–genetic factors also seem to come into the equation.
Approximately 49 percent of the Hispanic population, compared to 23 percent of non-Hispanic whites and 17 percent of non-Hispanic blacks, carry a gene associated with higher liver fat content which can be observed in Hispanics as young as 8 years of age.
These factors combine to cause Hispanics to experience more aggressive patterns of illness and overall worse treatment outcomes related to chronic liver disease when compared to non-Hispanic whites, and the new research suggests diabetes is an additional complicating factor for the Hispanic population.
According to the Office of Minority Health, Hispanic adults are 1.7 times more likely than non-Hispanic white adults to have been diagnosed with diabetes by a physician; 1.6 times as likely to start treatment for end-stage renal disease related to diabetes, compared to non-Hispanic white men; ad 1.5 times as likely as non-Hispanic whites to die from diabetes.
This article originally appeared on VOXXI under the title "Hispanics at highest risk for diabetes-related hepatocellular carcinoma.
Calling all HuffPost superfans!
Sign up for membership to become a founding member and help shape HuffPost's next chapter
BEFORE YOU GO