The story starts at New York's JFK Airport. Wednesday morning airport officials had to shut down a runway when a pilot reported large numbers of the shelled reptiles crawling about (to which I say good for him, since it would have been easier to just run them over).
The turtles were diamondback terrapins, one of the most beautiful North American turtles with their pale, speckled skin. Diamondback terrapins are unique in that unlike other aquatic turtle species that live in ponds, lakes and rivers, or the more distantly related sea turtles that live in the ocean, diamondback terrapins don't live in fresh or salt water. Instead, they prefer the brackish water of coastal estuaries and wetlands where fresh and salt water meet.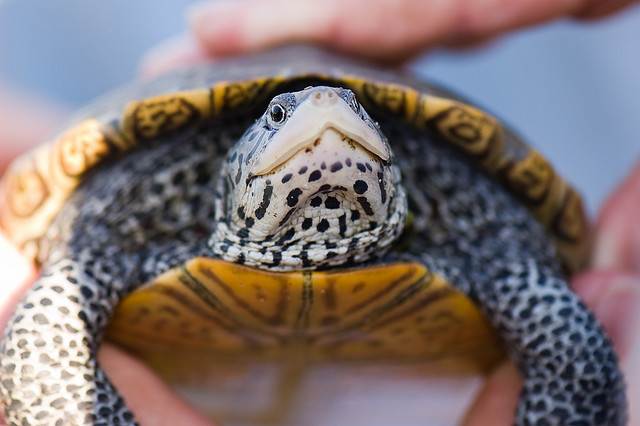 However, airport officials aren't naturalists and they probably misinterpreted what was actually happening. What's more likely is that all of the turtles collected off the runway were female terrapins emerging from the water to lay their eggs in the sandy soils adjacent to the runway. Diamondback terrapins mate in the water.
So while turtle sex is an important part of the story, it's the result of the sex that led to this odd (but not unprecedented) occurrence, not the act of sex itself.
Calling all HuffPost superfans!
Sign up for membership to become a founding member and help shape HuffPost's next chapter