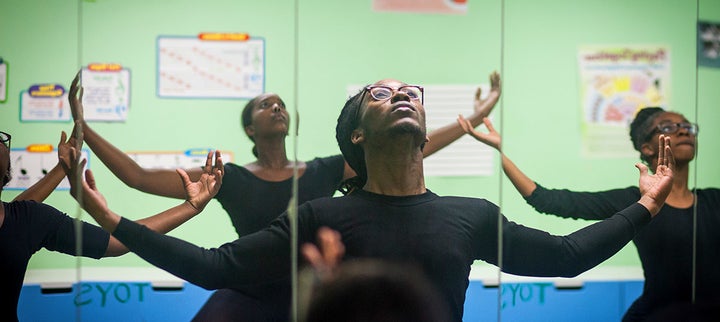 Ask any New Yorker what makes this city a great place to live, and you will get an earful about the rich cultural life. From world-famous productions on proscenium stages to longstanding drumming circles in City parks, New York is home to an unparalleled variety of artistic activities that give New Yorkers a sense of belonging amid a dense, impersonal urban enclave; provide space for people to engage in civic action; and celebrate the beauty and ingenuity that exists within all of us.
A city like ours doesn't happen overnight. It is the result of centuries of migrations, policies, protests, and practices of people that value culture, heritage, and expression.
Over the next year, we have the opportunity to continue this legacy and sustain New York as a global cultural capital. As the City completes its cultural plan, a blueprint for cultural policy in the years to come, the federal government renews efforts to cut funding for the arts and basic social services.
We need a cultural plan that advances artistic practices and cultural institutions that serve New Yorkers who will be the most affected by proposed federal cuts, or we risk losing the diversity that makes New York City a cultural hub.
The concept of creative "placemaking" – that arts and culture help develop a place and its community – is not a new idea. At The New York Community Trust, we recently brought some of our donors together to learn about this phenomenon.
Since 2010, an organized national creative placemaking field has emerged, shepherded by the team at ArtPlace America. Increased attention to this work has sparked more investments at the nexus of arts and community development. We've seen it through philanthropic partnerships like ArtPlace, a funding collaborative that positions culture as a core sector for community planning and development, and newer endeavors like Upstart Co-Lab, which connects artist-innovators doing place-based work with impact investors who want to support it.
Policymakers also have taken note. In recent years, more municipalities have enacted cultural policy initiatives aimed at harnessing the power of the arts to increase wellness and social cohesion in their cities.
A recent study funded by The Trust identified several neighborhoods for strategic investment, including so-called "civic clusters," lower-income neighborhoods with a density of cultural assets that exceeds that of other neighborhoods with similar economics (e.g., Bedford-Stuyvesant, Flushing, Hunts Point), and lower-income neighborhoods that have fewer cultural assets than their peers (e.g., Corona, East New York, South Jamaica).
Many lower-income neighborhoods house community development corporations (CDCs), which have been creatively supporting their communities since the Bedford Stuyvesant Restoration Corporation became the nation's first CDC in 1967.
Recently the Greater Jamaica Development Corporation (GJDC) has been working with the City Department of Cultural Affairs' Building Community Capacity (BCC) initiative (also funded by The Trust) to advance equitable development in Downtown Jamaica that is inclusive of culture, and it is exploring the development of a new artist housing development in the neighborhood. CDCs are well-positioned to help ensure local artists and cultural groups have a say in the future of their neighborhoods.
The City has put forward a proposal for its cultural plan (due out in July) to provide baselined funding for the Building Community Capacity initiative in the City's budget, and therefore remove reliance on a now at-risk federal Community Development Block Grant program for this effort to survive.
New York is a dynamic, creative place because of the plurality of cultural resources it houses in every borough. Artists are the problem solvers, truth tellers, community builders, and spiritual guides of our society. Our cultural traditions give us a sense of belonging, help us connect to our neighbors, and allow us to explore human ingenuity. Social, spiritual, economic, and health benefits are associated with culture, and recent research has the data to prove it.
The challenge for philanthropy and the City's cultural plan is to ensure that our arts investments keep New York a creative place for all of us.
Michele Kumi Baer is a program associate for The Trust's grantmaking to promote thriving communities.
Related
Popular in the Community