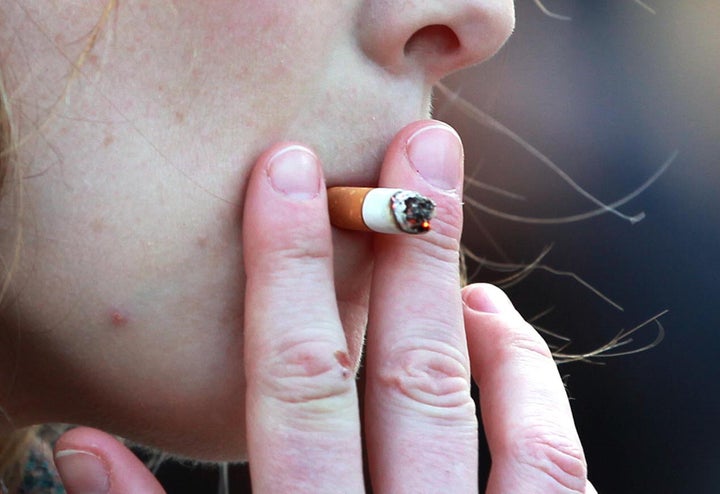 Diisney declared it will ban smoking in its movies rated PG-13 and under.
Bloomberg Philanthropies and the Bill & Melinda Gates Foundation recently announced the start of a global fund to help low- and middle-income countries fight legal challenges to their smoking laws.
And France's National Assembly just approved a draft law that would require plain packaging on cigarette packs and would make smoking inside a vehicle with someone under 18 years of age illegal.
There is also another potential powerful tool in addressing a global smoking epidemic: Faith.
New studies are adding to a growing body of evidence that religion may help deter smoking, particularly among marginalized groups that have the greatest health risks.
Consider these findings from around the world:
One review of studies on religion and tobacco found most research, while not conclusive, has indicated religion plays a deterrent role.
Inroads have been made, but the tobacco epidemic is not going away.
Even in countries such as the United States, where smoking levels have declined dramatically, there are new concerns that E-cigarettes and hookah pipes are attracting young people. E-cigarette use tripled among middle- and high-school students, a new CDC report found.
From a religious perspective, there are few direct scriptural prohibitions of smoking. But many religious leaders in traditions from Hinduism to Islam to Judaism to Christianity have interpreted religious teachings promoting care for the body as a reason to lobby against tobacco use.
And faith groups can be powerful allies in anti-smoking efforts, research indicates.
There are many reasons why faith is important, including the fact religious communities can provide strong, supportive social networks that help promote behavioral norms that contribute to a healthy lifestyle, researchers state. Having positive role models and spending time in religious activities with like-minded peers also makes it less likely young people will be attracted by behaviors considered deviant.
But faith is not always a protective force.
Feeling cared for by a divine being is related to reduced stress and better mental health. However, individuals who feel God is judging them or has abandoned them may be more likely to experience stress and depressive symptoms that may lead them to turn to smoking as one way to deal with those issues, studies suggest.
And researchers have found cultural norms accepting tobacco use can have a major influence on religious attitudes in some nations.
The takeaway, many researchers suggest, is that a nuanced approach to religious engagement can be a powerful ally in global anti-smoking efforts.
In general, religious communities, working together with health agencies, can help clear the air to save millions of lives around the world.
The addiction odds change if individuals believe God is by their side.
REAL LIFE. REAL NEWS. REAL VOICES.
Help us tell more of the stories that matter from voices that too often remain unheard.