Sometimes, having a roomie can be a big hassle -- some roommates don't do dishes, keep you up late or don't understand the concept of a common area. After experiencing one frustration after the next, you might decide you're done with the whole roomie thing.
However, one year of living solo might teach you something: Roommates save you money. This isn't just a couple of dollars, it's hundreds, which is money you can (and would probably love to) use elsewhere. Once you go back to an apartment with other people, you'll start saving a decent chunk of change which might be worth living with their quirks.
Not convinced? Let's talk numbers. Here's a look at the median rental rate by city and how adding a person or two to your lease can impact your budget for the better:
If you already live in or near San Francisco, you know the rent is insane. According to data from Lovely, the median rental rate for a one-bedroom place is $2,995 -- ouch! Now, having a place all to yourself overlooking the Bay Area sounds like a dream, but the price is too high for many to afford.
Adding a roommate to the equation, rent for a two-bedroom unit in San Francisco brings the median rental rate to $4,100 a month, which is $2,050 a person. Every month, you'll save money, 31.55 percent to be exact. In fact, that comes to $945 less every month.
Ahh the Big Apple! Notorious for having a high cost of living, New York City has a median rental rate of $2,935 a month for a one-bedroom, which isn't much better than its sister on the West Coast.
If you have the income to support a place all on your own, you might be totally down -- you know how to keep your dishes clean, thank you!
However, a roomie really does make a monetary difference. At a median rental rate of $2,900 per month, two-bedroom units can be split for $1,450 a person, saving you $945 every 30 or so days. What's more, compared to the one-bedroom price, a two-bedroom is 39.46 percent cheaper. Your budget will rejoice!
With that extra money, you can go out more, get drinks with your friends or shop on weekends.
The capital city is booming as far as interest in living goes. Between good schools, interesting history and a thriving culture, Washington, D.C., has become a rental hotspot. However, if you decide to move into a D.C. apartment on your own, you should be ready to pay for the novelty. Are you ready for this? It's not pretty.
At a median rental rate of $1,895 per month for a one-bedroom, bachelor (or bachelorette) living may mean less of a man or woman cave and more of a shared environment. You can save $545.50 a month by sharing a combined rent of $2,699. Individually, you'd only be responsible for $1,349.50.
Chicago is a great place to live. Too bad many renters can't enjoy it by themselves. With the rent on a one-bedroom unit hovering at $1,575, living solo is just outside of some renters' budgets. If you sign a lease with a friend, your rent in the Windy City will be a mere $1,825, or $912.50 per person.
The savings will let you enjoy the city more completely, from going to a Cubs game to seeing live theater. Plus, Chicago has great bars and award-winning restaurants, and having extra room in the budget will open up these fun options for you.
Heading back to the West Coast, Seattle's rent may be cheaper than other cities on the list, but you'll still save a hefty sum by living with a roomie. In fact, Lovely's data revealed that you can reduce rent payments by 37.21 percent. Rent for a one-bedroom is $1,525, and the cost for a two-bedroom unit is $1,915. You'll pay $975.50 and save $567.50.
What could one do with that money? Probably take yoga classes and go on more brewery tours.
The rent prices for a one-bedroom apartment in the City of Angels aren't so heavenly. Fortunately, by grabbing a roommate, signing a lease and getting over the little annoyances that come with living with another human, you'll save 26.86 percent.
The average rental rate for a single-person unit in this star-studded town comes in at $1,500.50 in LA whereas the cost is $2,195 for a two-bedroom. That means you'll pay $1,097.50 and save $403 a month.
As you can see, living with a roommate (whether you're in the most expensive cities or not) comes with undeniable budget benefits. In each of these cities, you'll save $400 or more every month just by getting a roomie. Not only that, but by living with someone, you'll have another person to talk to about your day and to cook dinner with -- hooray for roomies!
Methodology: Trends represented in the Lovely Rental Market report reflect Q4 2014 rental market data based on the comprehensive set of aggregated rental inventory posted on Lovely between January 2012 and December 2014, and is no longer active.
Prices reported are as indicated upon posting and do not capture the final pricing terms on closed lease agreements. In addition to Lovely's posting platform, Lovely Pro, Lovely obtains listings by partnering with over 70 external providers to populate its marketplace with rental listings.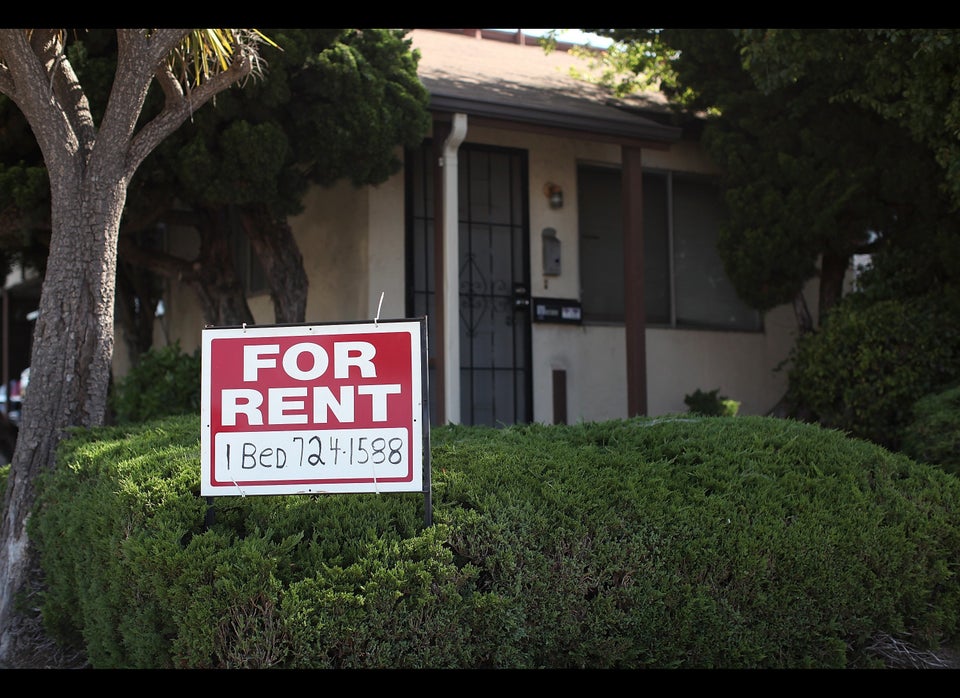 8 Ways To Save On Rent