Social impact-related clubs and initiatives are popping up rapidly on campuses all over the world, and The University of Pennsylvania is one of the schools leading the charge. Most of Penn's social impact activities, information, and resources are housed under the Wharton Social Impact Initiative (WSII), whose catchy slogan is "Business for good is good for business." A dedicated staff leads various projects focused on producing planet-scale solutions. Some developments include a Social Impact and Responsibility secondary concentration within the business school, a social impact fellowship program, the Wharton Social Impact Conference, the institution of the largest student-run platform for impact investing in the world, and another student-run Social Impact Advisory Board to oversee everything. Penn certainly puts its faith in its students, providing them with limitless opportunities for involvement at practically no risk. To inspire people, the WSII also hosts the Lauren and Bobby Turner Executive Speaker Series, a biannual event that brings leaders who are "doing well, and doing good," and who has featured celebrities such as Magic Johnson, Eva Longoria, Ashton Kutcher, and Andre Agassi among other prestigious headliners. Most recently, the WSII also helped sponsor the inaugural Hult Prize at The University of Pennsylvania, the quarterfinals to the Clinton Global Initiative's renowned $1-million social impact start-up competition whose call to action was heard around the world.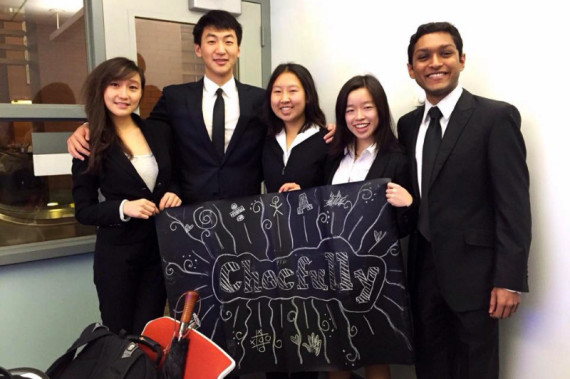 The 2015 Hult Prize challenge focused on the lack of worldwide education and asked competitors to come up with a potential solution that would make education more accessible to children in urban slums.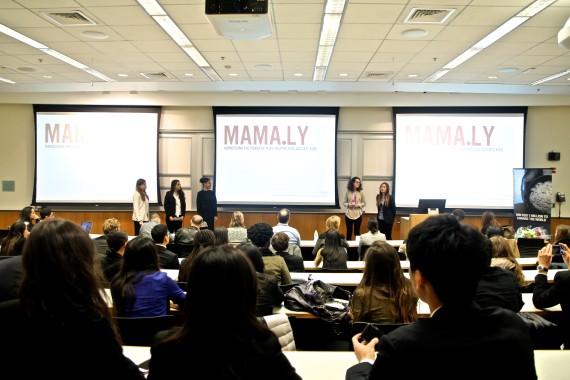 The Hult Prize at The University of Pennsylvania was one of the rare events on campus where undergraduates, graduates, PhD, and alumni students came together to brainstorm startup ideas to address the global education crisis. The turnout of participants from all corners of the university reflected the students' growing awareness of the need for socially responsible businesses. Famous alumni like Neil Blumenthal, Andrew Hunt, David Gilboa, and Jeffrey Raider, the founders of Warby Parker, are prime examples of how business-savvy Penn students have gone on to make a global impact. Warby Parker's business model defeats the "free handouts" model of old and has instead partnered with the non-profit Vision Spring to create opportunities to stimulate economic growth instead, operating fixed cross-subsidized optical shops in developing nations and teaching NGOs there how to expand their distribution networks and product offerings. In essence, the Hult Prize is looking to give the $1M in seed funding to passionate entrepreneurs with innovative, sustainable, and impactful business ideas, and Penn students came prepared to be those people.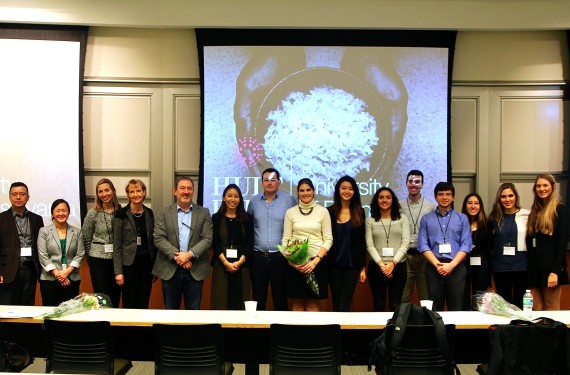 Out of the 150+ students who competed, a team of four graduate students enrolled in The Lauder Institute, "Shuva," was ultimately chosen to be fast tracked into the regional finals in Shanghai. Eduardo Escribano Martin, Maria Löhner, Katharine Bigott, and Kaline Brückner Saab met each other through classes, and their international backgrounds and experiences helped them brainstorm and ultimately come up with a working business plan. Eduardo Escribano and Katharine previously lived and worked in Africa, where they witnessed how the socioeconomic gap prevents many from exercising their basic right to education. As a result, their idea stemmed not only from a desire to reach the poorest of people in most need of help, but also from an understanding that their idea was simple enough to spread quickly to other areas. They are confident that it is worth the $1M because it has the capacity to not only benefit children in urban slums, but also children in more developed areas who still lack access to quality education. "Simplicity is the key to making a difference," says Kaline. "That simplicity makes it possible for this to be achieved everywhere." The Hult Prize was born out of the idea that social enterprises are the future, and that they too, can be profitable. Maria, who represents the technical brain of the team coming from a background in investment banking and private equity, foresees success in the future of social enterprises because "businesses are already incorporating an aspect of [social responsibility] into what they're doing. They are having an impact either way, so they want this impact to be positive."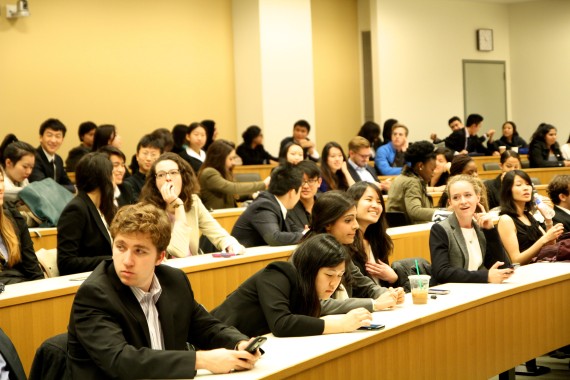 Penn students show no sign of slowing down and are constantly finding new ways to positively impact their community and beyond. A team from Penn made it to the 2014 Hult Prize Finals at the Clinton Global Initiative in New York, where their idea, a xylitol gum that can combat gum disease, has been dubbed one of "11 Simple Inventions That Could Change the World" by the Huffington Post. The team, Sweetbites, competed in the general applicant round and won the Boston Regional Finals to be one of six finalists competing for the $1M prize. With the plethora of resources on hand and an education from a world-renowned institution, there's nothing that Penn students can't achieve. They simply need to seek out the opportunity, and it will be there. To learn more about Penn's social impact clubs and events for undergraduate, graduate, and alumni alike, visit the Wharton Social Impact Initiative's website.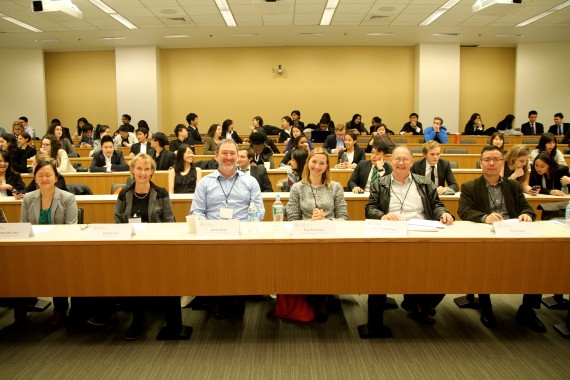 This post was produced by The Huffington Post and the Hult Prize Foundation Hult Prize@ program, in which teams of college and university entrepreneurs compete for funding for compelling social business ideas, including a grand prize of US$1,000,000. The posts are written by student campus directors of "Hult Prize@," the program bringing the competition directly to campuses around the world. To learn more about the Hult Prize Foundation and how you can become a campus director, please visit hultprize.org. Read all the posts in the series here.
REAL LIFE. REAL NEWS. REAL VOICES.
Help us tell more of the stories that matter from voices that too often remain unheard.