Seeing is believing, and at Segal Family Foundation, we believe there is simply no substitute for site visits. We task our incredible Operations Team to visit our 200 partners throughout the year, we witness the high success rates of our partners when they are able to convince other would-be funders to visit them, and we understand how informative it can be when one partner visits another to learn from each others' models. This is why we provide stipends for Learning Visits. Read about one such visit in this guest post by Jean Bosco Bamuririmbe, Business Development Associate for our partner Komera.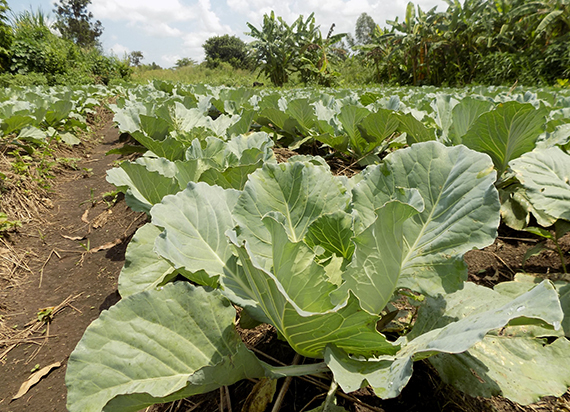 Five hundred kilometers north of the border, you reach a rural village in Hoima, Uganda that looks quite similar to the view outside our office windows in Rwinkwavu, Rwanda. Drought and erratic rainfall, a result of climate change, have been detrimental to farmers and especially harsh to small communities like Rwinkwavu and Hoima over the past ten years. Ninety percent of this community depends on agriculture as their main source of income, employment, and the main GDP. Subsistence farmers work small plots of land to grow cassava, bananas, maize, and beans to feed their families, with the meager remaining crops sold at the market.
While many Western countries have the luxury of ignoring (or denying) climate change, it has become a reality for our community. The Ministry for Natural Resources reported that Rwanda has experienced a temperature increase of 1.4°C since 1970, higher than the global average, and can expect an increase in temperature of up to 2.5°C by 2050.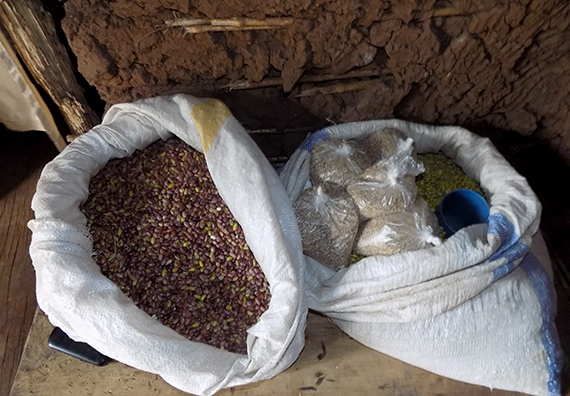 When crops aren't growing or selling and families are struggling to put food on the table, it becomes nearly impossible to save for other things like school fees and healthcare. More and more children are on the street instead of in the classroom. For a country that has seen stable economic growth over the past decade, Rwandans worry that with climate change on the horizon, they are going backwards in terms of development.
Komera team members recently ventured north to Uganda to learn how to develop innovative and successful businesses in this challenging climate from fellow grantee Village Enterprise, thanks to support from Segal Family Foundation. Village Enterprise is devoted to ending extreme poverty through entrepreneurship and innovation. Similar to Komera's Parent Cooperative, Village Enterprise provides small grants to community members to launch businesses and provides mentorship, training, and support along the way.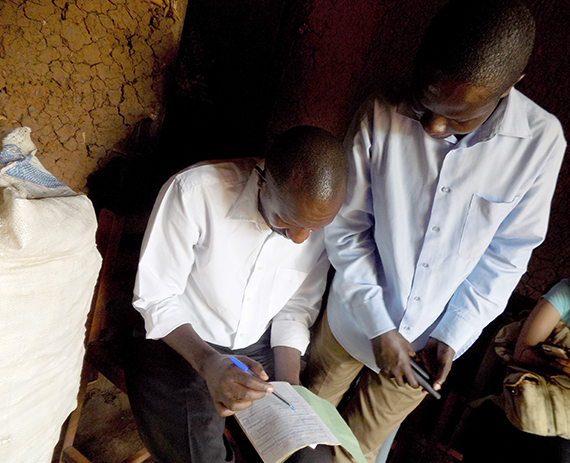 While Komera's main program focus is education and empowerment of young vulnerable women, we launched our Parent Cooperative as part of our holistic approach to address what it takes to develop a girl-- including a supportive family and vibrant community. Komera parents are invested in their daughters' education, and once accepted into the Komera program, parents and guardians are invited to join our cooperative.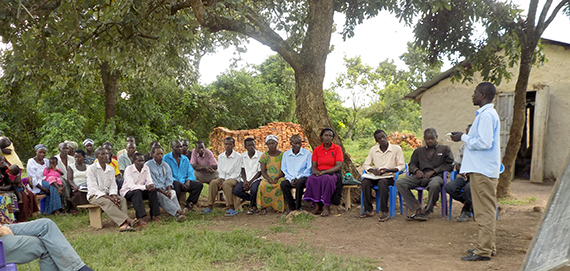 Village Enterprise has developed a model that has been very successful in mobilizing people to engage in trainings, mentorship, develop savings goals, and think strategically about business opportunities. Sitting in a large group circle, the business members prepare for a discussion with their mentor. Shared among the group are successful models of other group businesses--including snacks. The snack business is an innovative pivot from farming to retail, where soybeans, fruits, and vegetables are dried and packaged to sell at the market with a long shelf life. With unreliable weather to farm, the dried snacks give farmers flexibility to keep products on the shelf even when drought is rampant.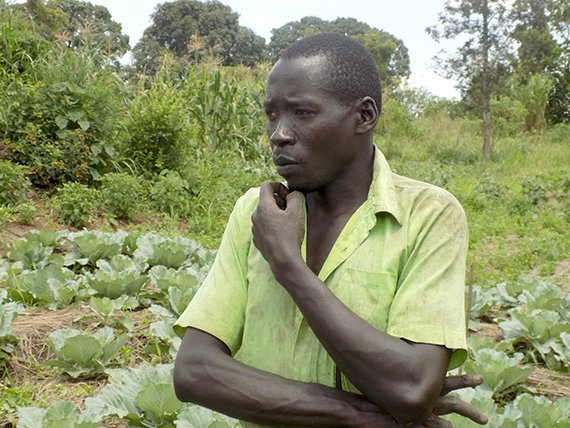 Jovan is young man whose business is growing cabbages on his farm. He shared that his trainings with Village Enterprise "sparked my thoughts for developing myself, as now I know how to turn my ideas into practice." This is at the core of Village Enterprise's mission. With training and development, the members begin to discover their true potential, believe in themselves, and feel empowered to make decisions about their future. If and when climate change begins to impact his farm, Jovan has the skills and training to shift his focus and business plan. He will be successful because Village Enterprise invested in him and has empowered him to make educated choices about his future.
Komera's visit to Village Enterprise enlightened us on how important it is to be able to pivot a business when challenges arise and how we can be proactive in our efforts to support a community so reliant on agriculture. With innovative entrepreneurs and invested community-based organizations like Village Enterprise and Komera, we are hopeful about the future of small businesses and their power to transform communities.
Related
Popular in the Community