Hurricane warnings have been lifted south of Cape Fear, N.C., according to the National Weather Service, but much of the East Coast -- from as far south as Surf City, N.C. to as far north as Sagamore Beach, M.A. -- remains on high alert.
UPDATE: August 28, 2011 at 11:43 a.m. EDT:
Irene continues her way up the East Coast, and should be over New England by Sunday afternoon. Flood warnings remain in effect for New York City until noon on Sunday.
UPDATE: August 29, 2011 at 4:45 p.m. EDT:
While Irene may no longer be over the United States, communities throughout the Atlantic coast and New England are still dealing with the storm's aftermath.
The storm left millions without power across much of the Eastern Seaboard, killed at least two dozen and forced airlines to cancel about 9,000 flights. It never became the big-city nightmare forecasters and public officials had warned about, but it caused the worst flooding in a century in Vermont.
UPDATE: August 30, 2011 at 9:29 a.m. EDT:
The Associated Press reports that the death toll from the storm has reached 40 and that nearly 5 million people in 12 states remain without power.
LOOK: Photos of Hurricane Irene: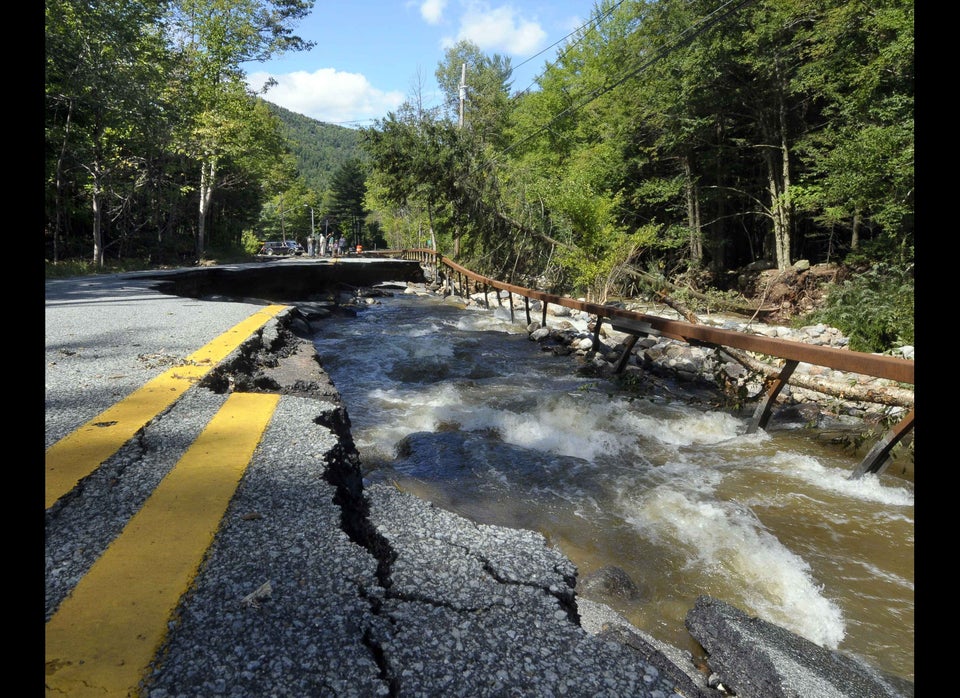 Photograph below of flooding in Quechee, V.T. submitted by Mitch Weinberg:
Popular in the Community