 When in doubt, pull out your smartphone -- particularity when it comes to impending weather events.
Hurricane Sandy is bearing down on the New York City area, meaning it might be time to start downloading a few apps via your smartphone or tablet computer to help track and prepare for the impending event. So charge up those mobiles and cross your fingers that cellular networks stay up during the storm!
In the slideshow below, we've complied a list of apps offering the latest reports on Hurricane Sandy's path of destruction and offering tips on how to prepare for the megastorm. From free downloads to more expensive purchases, one of these suggestions should capture your attention and hopefully keep you well-informed.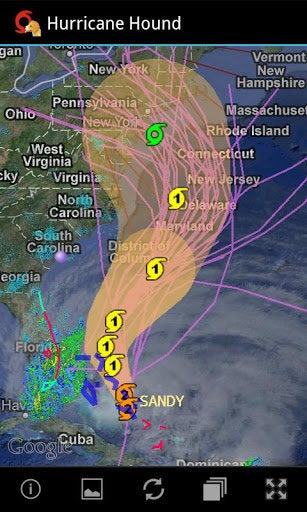 9 Best Storm Tracker Apps
Related
Popular in the Community