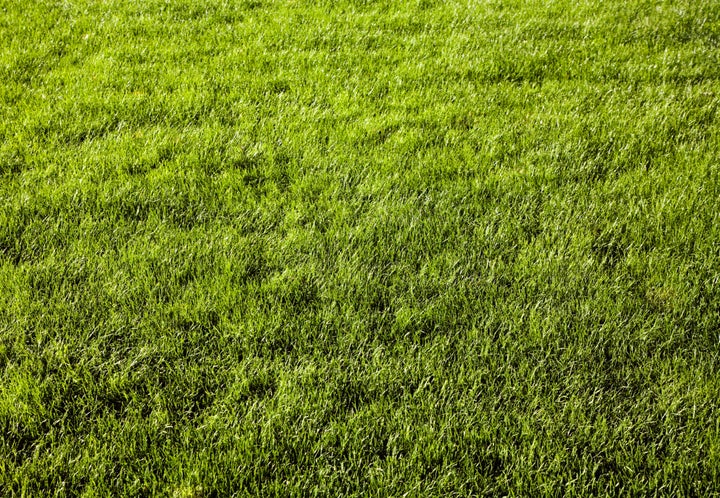 Rep. Steve King (R - IA) has championed the right of men to marry their lawn mowers. King recently stated that the Supreme Court ruling on same-sex marriage "says anybody can marry anybody -- and eventually it will be in any combination. I had a strong, Christian lawyer tell me yesterday that, under this decision that he has read, what it brings about is: It only requires one human being in this relationship -- that you could marry your lawn mower with this decision. I think he's right."
My secret lover, John Deere, and I are extremely grateful that King has allowed man/mower unions to step out from the shadows. It is with enormous pride that I post the following announcement:
SCUDERA - DEERE ENGAGEMENT
Domenick Aloysius Scudera, M.F.A., and John Deere Lawn Tractor Model # X540 have announced their engagement following a long summer romance. Scudera, originally from Massapequa, NY, and Deere, manufactured in Horicon, Wisconsin, plan a late October wedding after the busy lawn maintenance season has ended. Scudera, 39, is a college professor in Pennsylvania. Deere, 3, recently moved to the area to mow lawns. This is the first marriage for both.
The pair met in the late spring when Scudera needed his grass cut. "At first, we worked together in a business sense. It was strictly about lawn care," the human groom said, "But the attraction was undeniable. After a month or two of riding that mower, I was hooked. Mounting that 23.5 horsepower engine each week was overwhelmingly romantic. His fully welded chassis and automatic transmission with a differential lock was a dream come true. John's got a 54 inch deck. His performance is incredible."
Scudera proposed to his handsome tractor in July. "We were mowing around the sycamore tree in the backyard like we always do. But then I stopped the engine and pretended to kneel down to check the blade under the deck. But I was actually kneeling down to propose!" In lieu of an engagement ring, Scudera surprised Deere with a new deck belt that is engineered to withstand 2400 pounds of tension.
Family members have had difficulty with the announcement. "It ain't natural," Scudera's cousin, Guido, commented. "Traditional marriage is between one human and one human. God made Adam and Eve, not Adam and Tractor."
The mower's family could not comment because they are machines and do not have vocal cords.
The pair has had trouble finding bakers and florists who will accommodate their wedding needs. "My religion strictly forbids marriages between man and machine," stated the owner of a local bakery who wishes to remain anonymous. "If we allow this sort of thing, what's next? Will men want to marry their washing machines and their refrigerators? Where does it stop? Men and appliances cannot have children, so they will never be married in the eyes of the Lord."
Despite the negative reactions, Scudera and Deere will forge ahead with their wedding plans. Scudera is hopeful: "It only takes one human to make a marriage, right? Some strong, Christian lawyer somewhere interpreted the Court's decision that way. Our future is bright. My dear Johnny Deere really knows how to trim my blades, if you know what I mean."
Scudera and Deere are registered at Home Depot, Ace Hardware, Tractor Supply Co., and Bed Bath & Beyond.
To honor the mower's family, the couple's wedding colors will be green and yellow.
The above announcement is ridiculous for a number of reasons:
I am already married. To a man. A human being.
I have no desire to marry a lawn mower.
The Supreme Court ruling on marriage equality does not grant the right for a man to marry a lawn mower.
No human being wants to marry a lawn mower. Rep. King's claim that men can marry mowers is absolutely preposterous, incendiary, and insulting.
My middle name is not Aloysius.
I am not 39 years old.
REAL LIFE. REAL NEWS. REAL VOICES.
Help us tell more of the stories that matter from voices that too often remain unheard.