*Scroll down for the complete slideshow*
In 2007, we launched on this site a column called Lets' Bring Back -- which has, over the past three years, celebrated hundreds of forgotten-yet-delightful fashions, pastimes, objects, and personalities.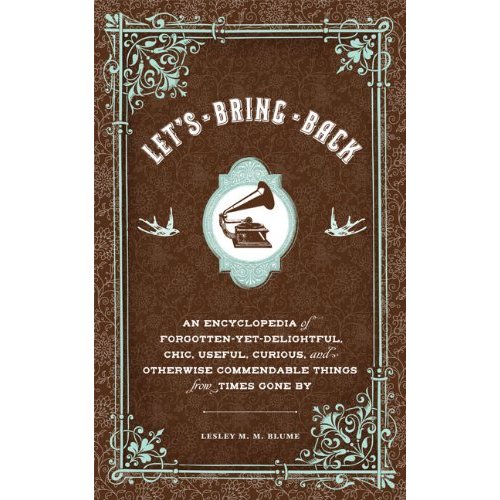 Many of these tastemakers, designers, and muses are now unjustly fading from public memory. Once you've spent some time with them, you'll agree that each of these women deserves to remain in the limelight.
After all, fashion is fleeting, but true style glimmers forever.
Our first ICON OF STYLE profile on performer Josephine Baker created quite a splash, and then many of you "met" brilliant hat designer Lilly Daché, our second ICON OF STYLE subject. Our third subject, Surrealist designer Elsa Schiaparelli, was once as dominant in the fashion industry as her then-rival Coco Chanel. This past weekend, we celebrated screen siren and war heroine Marlene Dietrich. And earlier this week, the world's first supermodel, Suzy Parker, activist heiress Nancy Cunard, and the Marchesa Casati, artists' muse and high priestess of eccentricity, resurfaced to dazzle the masses. Yesterday we were treated to a visit with Edith Head, most famous and witty costume designer in history.
Today we'll revisit a more contemporary style icon and Let's Bring Back muse -- actress Ali MacGraw -- who is happily still with us.
MacGraw became a household name when she starred in Love Story (1970), still regarded as one of the most popular films of all time; she was nominated for the Academy Award for Best Actress for that role, in which she played a poor music student in a star-crossed relationship with a privileged Harvard golden boy (played by Ryan O'Neal).
Yet she originally began her career in fashion, working at one point as an assistant to legendary fashion editor Diana Vreeland. Perhaps this influenced her wonderfully innovative approach to dressing. As MacGraw's ex-husband, producer Robert Evans, former head of Paramount, recalled in his famous memoir, The Kid Stays in the Picture:
"Her entire wardrobe consisted of scarves to use as turbans, embroidered tablecloths used for wraparound skirts, etc.--naturally, all second-, third-, and fourthhand. Yet ... each year she was on the best dressed list. Style, unlike fashion, cannot be bought nor taught. You either have it or you don't."
MacGraw's look launched a hundred trends and influenced millions of women who wanted to emulate her breezy, irreverent style. Not everyone adored the look, of course; like all individualists, she had her detractors too, and very occasionally made appearances on worst-dressed lists as well.
But the bottom line: her look was unique, bold, and unapologetic - all qualities to be admired then and now.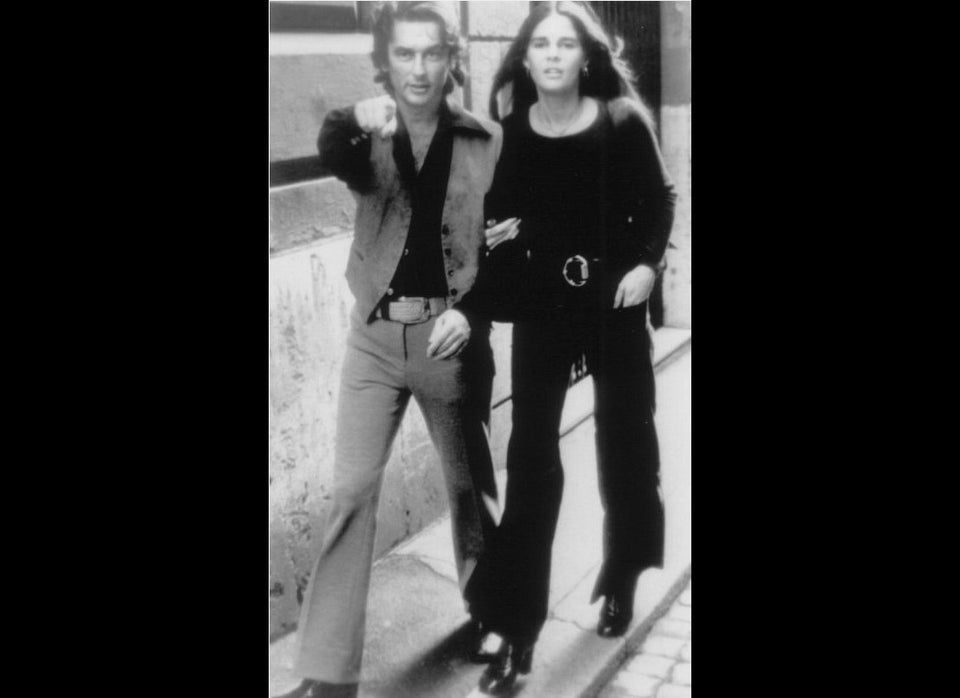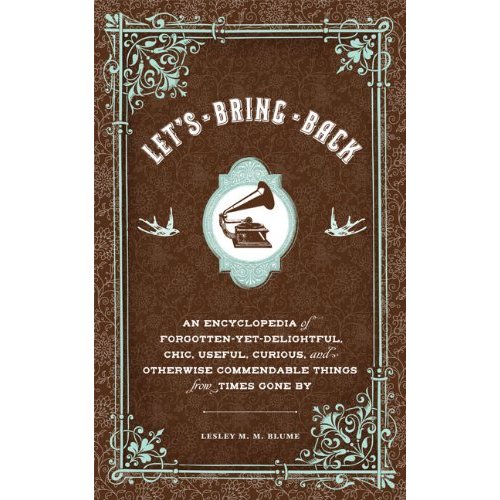 Follow Let's Bring Back on Twitter: @LetsBringBack
For publicity inquiries, please contact April Whitney at Chronicle Books: April_Whitney@chroniclebooks.com

Related