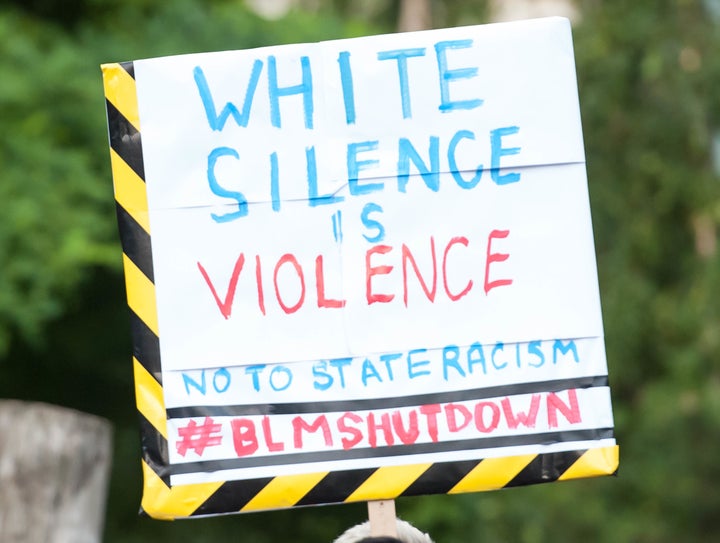 At least two black men have been fatally shot by police since Friday and this fact alone should be enough to draw considerable outrage from most American citizens. But, sadly, some folks have been noticeably silent.
Chief among them are the critics who condemned Colin Kaepernick's peaceful protest of the national anthem in early September, which he said he did in response to America's systemic oppression of black people and the constant killings of black men and women at the hands of police.
Notable figures, many of them white, like model Kate Upton, musician Kid Rock, Rep. Steve King, and more, implied that Kaepernick's protest was disrespectful, undignified and unjust. The same can be said of the treatment of black people by police in America, but that's a reality that critics of Kaepernick have yet to condemn. These same vocal critics haven't had much to say after the recent police killings of Terence Crutcher in Tulsa, Oklahoma, and Keith Lamont Scott in Charlotte, North Carolina, and were called out by users on Twitter (despite misspelling Crutcher's last name).
In that time, most, if not all, of these men have been largely ignored by people who have expressed opposition to Kaepernick's fight to help bring an end to this disturbing pattern of policing. The glaring silence shows, in some ways, that these same folks never really cared about or prioritized the safety or freedom of black lives.
It simply goes to show that the lack of upset over these deaths is even more telling of where some Americans stand when serious issues ― like police brutality, which disproportionately affects African Americans ― fall along racial lines. Ultimately, their silence exposes just how quick some are to vilify a black man for peacefully standing up for his rights than they are to speak out against the violent killing of black people by police.
"I am not going to stand up to show pride in a flag for a country that oppresses black people and people of color," Kaepernick said after his first protest of the anthem. "To me, this is bigger than football and it would be selfish on my part to look the other way. There are bodies in the street and people getting paid leave and getting away with murder."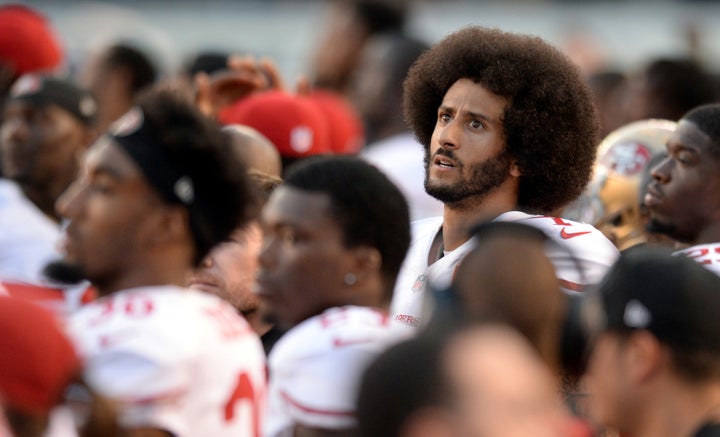 Nothing could be more reflective of America's state-sanctioned violence against black bodies than the police killings of Scott and Crutcher. Both of these cases have prompted rightful anger and protests. Men like Kaepernick are committed to taking action and expressing intolerance of the mistreatment of black Americans, while it seems others are just as committed to ignoring the impetus for his protest. It's a point singer John Legend recently made in an interview with Complex, saying that people will "police your protest more than the things you're protesting against."
These people, athlete or otherwise, deserve to be called out because they're part of the America's deep-rooted racial problem. They must learn not to condemn those who peacefully protest and who do the necessary work to highlight police violence against black lives. Most importantly, they shouldn't stay silent as these killings occur.
"You have players across this country, not only in the NFL but soccer and NBA and high school players, they don't like to address this issue that people of color are oppressed and treated unjustly," he said on Tuesday. "I don't know why that is or what they're scared of, but it needs to be addressed."
Before You Go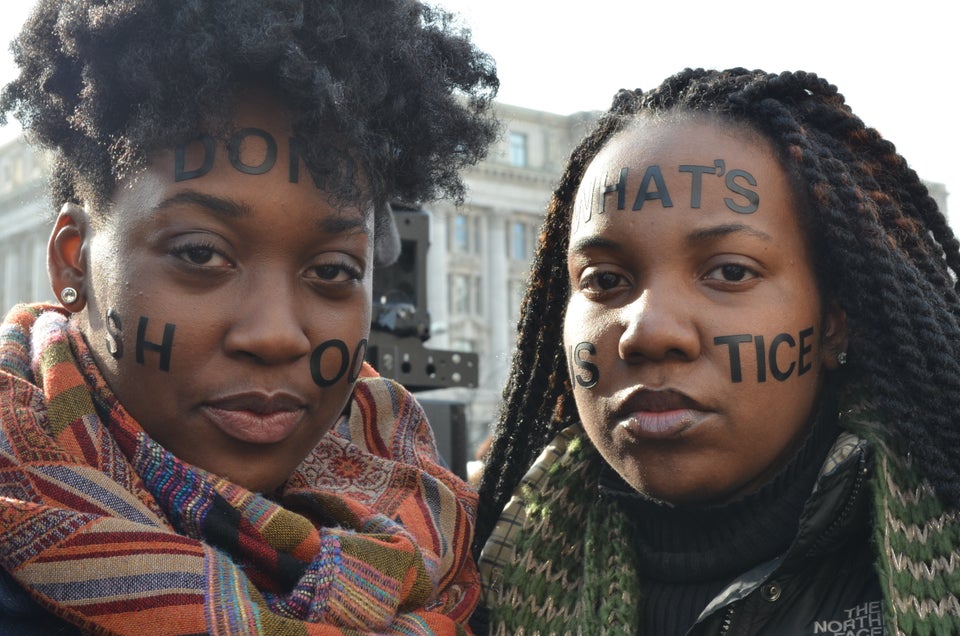 "Black Lives Matter" March
Popular in the Community