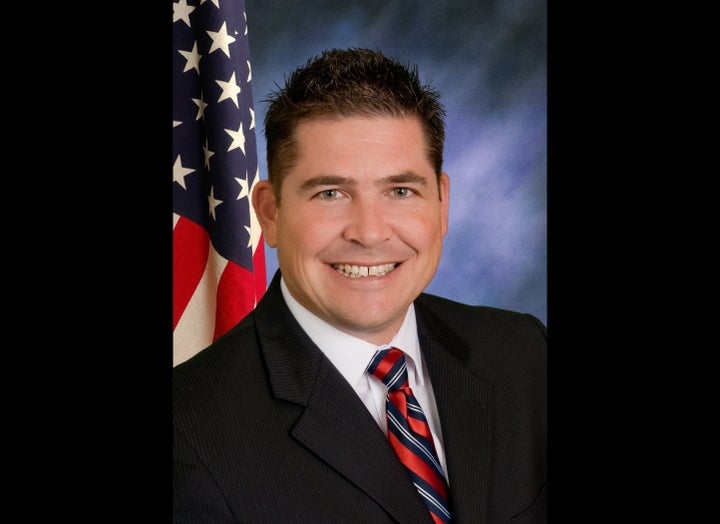 Illinois State Senator Kyle McCarter (R-Lebanon) on Wednesday filed legislation that would amend the state's civil union law to allow Catholic Charities to continue to license foster and adoptive parents without serving same-sex couples.
McCarter's proposal, SB2495, would amend the Illinois Religious Freedom Protection and Civil Union Act, signed into law in January, to allow faith-based agencies like Catholic Charities to decline to provide foster care and adoption services to applicants who "would constitute a violation of the organization's sincerely held religious beliefs" and refer them to other agencies.
The new legislation is the latest development in the ongoing saga between Catholic Charities agencies and the state Department of Children and Family Services who, earlier this year, canceled $30.6 million worth of contracts with Charities because they claimed the agencies were not providing services for the state in a way consistent with its non-discrimination law.
"Catholic Charities is responsible for a majority of adoptions and placements of foster kids in southern Illinois, and they do it for a fraction of the cost, and they do it with an extreme amount of compassion," McCarter said. "Not allowing (Catholic Charities) to refer these small number of cases to DCFS, we're really missing out on the great service they provide."
Peter Breen, an attorney for the Thomas More Society, the firm representing Catholic Charities in the ongoing legal battle with the state, applauded the introduction of the new bill. Last month, Circuit Judge John Schmidt reiterated his previous decision that DCFS can legally cut their ties with the agencies over their refusal to license same-sex adoptive and foster parents. The firm is expected to appeal that decision.
"The people of Illinois do not want to see Catholic Charities and other religious-based foster care agencies driven out of business, period," Breen said in a statement. "Lawmakers intended when they passed the civil union law to protect religious groups from compromising their beliefs regarding civil unions."
LGBT rights advocates see the issue differently. They argue that the Charities cannot accept state funding for providing adoption and foster care services while also violating non-discrimination policies.
Anthony Martinez, executive director of The Civil Rights Agenda, an Illinois LGBT advocacy group, said in a statement that the bill's introduction proved that "the civil institutions behind this affront to LGBT civil rights are not backing down."
"We will not either," Martinez continued in a statement. "We had hoped to kill this bill quietly as has been done in the past. Unfortunately, that strategy is no longer an option and our opposition has now been galvanized. We will ensure that our followers and the community are informed as to the appropriate action once the General Assembly reconvenes."
Bernard Cherkasov, chief executive officer of Equality Illinois, a separate LGBT advocacy group, called McCarter's bill "unacceptable. When it comes to child welfare, there can be no double standards," he noted in a statement.
While DCFS spokesman Kendall Marlowe declined to comment on McCarter's bill, he told the State Journal-Register that the department "remains committed to non-discrimination in child-welfare services."
Meanwhile, the dioceses in Joliet, Springfield and Belleville have pressed on with their battle.
Calling all HuffPost superfans!
Sign up for membership to become a founding member and help shape HuffPost's next chapter