An open letter to President Barack Obama about his gambling problem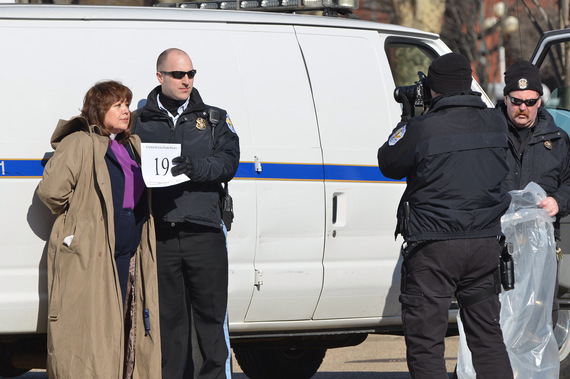 On February 17, 2014, national faith leaders and immigrant rights advocates were arrested outside the White House in a civil disobedience action protesting the Obama administration's deportation policy.
Mr. President, as leaders, we do not always get to choose the burdens we bear. And the burden of the lives of thousands of needlessly deported mothers and fathers, sons and daughters, rests squarely on your shoulders. Many of us had hoped that your public commitment to review our country's immigration enforcement mechanisms would have lead to an urgently needed announcement this June that your administration would stand on the side of justice and family unity.
While we anticipated that the action would be limited, we still had hope that it would bring relief to thousands, if not millions, of aspiring Americans. Instead, you have announced that you are delaying your review. What this means is that tens of thousands of families will continue to be torn apart this summer -- only building on your record of separating more families than any other president in history.
Some say that at this point your job as President is to "deport your way" to immigration legislation in order to prove you are trustworthy to enforce immigration laws. You have heard this argument recently from some religious groups and leaders, but sadly you are getting bad advice. This utilitarian approach to immigration reform uses and abuses immigrant families who live and serve among us and are members of our communities of faith. You are gambling with their lives.
In America, we don't use people as poker chips. We don't gamble with the lives of families hoping to win something potentially better, particularly when that hope is unlikely in the immediate future due to political posturing and entrenchment. Our nation is better than this, and I believe you are a far better President than what this situation conveys.
However, you have failed to hold your own administration accountable to your promise of prosecutorial discretion, which could have meant relief for so many of our community members. You have allowed the continuation of the Secure Communities and the 287(g) programs even after much evidence that they have only made our communities less safe by increasing racial profiling and thus creating a culture of fear where neighbors are afraid to report crimes. These programs need to be abolished.
Instead you could bring reasonable and moral leadership to what has become a crisis in our country. You have the power to dramatically and justifiably expand the Deferred Action for Childhood Arrivals (DACA) program to parents and family members. Most importantly, you could end the deportation machinery that is sadly becoming your legacy.
Mr. President, we will keep fighting for humane and genuine immigration reform legislation, but our immigrant families can't wait a day longer -- particularly as the Republican Party looks inward at Majority Leader Eric Cantor's primary loss and refuses to address our nation's great moral crisis. Mothers, fathers, daughters and sons need to know that you stand for justice and family unity, not flawed political calculations.
We need to know that you have done everything in your power to stop the fear and suffering our communities and congregations face because of our country's broken immigration laws. End this nightmare. Stop playing poker with our immigrant families. Be the leader of courage and justice our country so desperately needs.
Related
Popular in the Community