WASHINGTON -- With the fate of comprehensive immigration reform now in the hands of House Republicans, the conference gathered Wednesday afternoon for a drawn-out discussion of the path forward. Emerging from the meeting in the Capitol basement, Republicans were by turns motivated, optimistic and defiant.
Rep. Mo Brooks of Alabama took up the mantle of defiance, telling reporters he recited an obscure verse from "America The Beautiful" to rally his colleagues to oppose any pathway to citizenship for undocumented immigrants. ("Confirm thy soul in self control/thy liberty in law," the verse went.)
Earning a dwindling share of the Latino vote may be a problem for Republicans nationally, but a congressman such as Brooks gets reelected with support primarily from white Alabama voters. Like him, many southern Republicans have little national ambition, and therefore little cause to support reform.
After the Senate passed a bipartisan immigration reform bill with a 68-32 majority, the question for House Speaker John Boehner (R-Ohio) is whether he will ultimately let members like Mo Brooks set national immigration policy.
Boehner has two conflicting rules for governing the House of Representatives. The first is his long-running inclination to "let the House work its will," a pledge of his deference to the members and to the chamber's regular order. The second is the so-called Hastert Rule, named for former Speaker Dennis Hastert, which says that no bill should come to the floor that doesn't have majority support from Republicans. It could now be called the Mo Brooks Rule.
Following that rule spells death for immigration reform, because it's unlikely a majority of Republicans can be found to vote for what talk radio derides as "amnesty," and what Brooks sees as a direct violation of "our sort of second national anthem."
Boehner has vowed to follow the Mo Brooks rule. But he has also repeatedly said that on immigration reform, "We're going to let the House work its will."
The will of the House is clear: A significant majority favor comprehensive reform that includes a pathway to citizenship, and passage is clearly Boehner's preference. During Wednesday's meeting, he "said we'd be in a much weaker position if we didn't act," Rep. Tom Cole (R-Okla.), a friend of the speaker's, said afterward. "He clearly wants to act, thinks something needs to get done. Frankly, our principles are probably closer to where the American people are, but it's incumbent upon us to act."
But within the GOP conference, there's little consensus. Some members are reluctant even to back citizenship for children brought here years ago by their parents, while Ileana Ros Lehtinen (R-Fla.) spoke on behalf of reform in Spanish.
"You're suggesting there might be disagreement amongst Republicans?" quipped Rep. Trent Franks (R-Ariz.) when asked about the debate.
Much of the opposition that tea party members voiced in Wednesday's meeting goes deeper than a policy difference about a pathway to citizenship, and comes down to an issue of trust. Many Republicans continue to reject the basic legitimacy of the Obama presidency, and they don't trust the president to faithfully carry out laws designed to secure the border, with some pointing to the president's decision to delay implementation of an element of Obamacare until 2015.
"I made a comment in there, kind of offhand, that trusting Barack Obama with border security is like trusting my daughter with Bill Clinton," Rep. Tim Huelskamp (R-Kan.) said. "We just don't trust him."
GOP leadership said in a statement after the meeting that they, too, distrusted the president, saying Obama has "demonstrated he is willing to unilaterally delay or ignore significant portions of laws he himself has signed, raising concerns among Americans that this administration cannot be trusted to deliver on its promises to secure the border and enforce laws as part of a single, massive bill like the one passed by the Senate."
Rep. Steve King (R-Iowa) said Congress shouldn't even give Obama more resources now to secure the border, but instead demand he use what he already has. In the process, King metaphorically ordered the president to "mow the lawn."
"It's like having a teenager that wants the keys to the car after he's already wrecked the other one," King said. "Maybe handing him a new credit card and saying, 'Yeah, I know you promised you'll mow the lawn and carry out the garbage, here are the keys to the car.' You have to do it the other way. Say, 'Mow the lawn, do your chores, and then come back and talk to me and we'll discuss whether you get the keys to the car.'"
King is perhaps the most notorious immigration hardliner in the House, and he seemed to acknowledge he was in a minority within his conference. When asked to characterize his Republican colleagues' reception of his comments in the meeting, he replied, "Well, there certainly wasn't a standing ovation."
The tea party's distrust goes beyond Obama. Some in the room argued that passing any bill at all would pave the way for negotiations with the Senate, which would then result in pressure on the House to pass a comprehensive bill, despite Boehner's Hastert Rule assurances.
The disagreement, according to Rep. Jim Sensenbrenner (R-Wis.), stems from what he called an "education gap" within the House GOP on the issue of immigration.
"Everybody's got a different idea of this," he said. "A lot of people weren't around here the last time we talked about it."
Rep. Pete Sessions (R-Texas), as head of the National Republican Campaign Committee in 2010 and 2012, helped recruit and elect a sizeable chunk of the conference, and has a good sense of how the tea party members are approaching the issue. He said he was "proud" of the way the party is handling the debate.
"I think that what we're trying to find is the will and the desire to find a huge consensus in how we deal with every single problem and issue," he said after the meeting.
Any chance the House passes a bill with a pathway to citizenship?
Any sense of when the House might get moving?
"That sense of timing has not yet been felt."
Many members told reporters there was limited discussion in the meeting of a pathway to citizenship, despite the fact that both the White House and the Senate have explicitly said they will reject any bill that does not deal with the 11 million undocumented immigrants already living in the United States.
Rep. Darrell Issa (R-Calif.) was one of few who said definitively that he thinks the House will address the undocumented population this year. He said Majority Leader Eric Cantor (R-Va.), a relatively recent supporter of a pathway to citizenship for young undocumented immigrants, may lead on Dream Act-style legislation. Other undocumented immigrants, Issa said, can be broken down into three groups: "people who we all agree should stay here," people who should be deported and people who should be allowed to stay temporarily.
"I believe we will vote on every aspect, including that aspect of immigration reform," he said. "I believe the House is very dedicated to doing that."
Rep. Michael McCaul (R-Texas), chairman of the House Homeland Security Committee, said Republicans are well aware of the price of inaction.
"We realize the optics of this -- both policy and politically," he said. "We don't want the White House to ... hope that we fail so they can make it a campaign issue, and that's a reality."
Still, the mounting pressure on House GOP leadership to act hasn't resulted in an actual timeline. Most Republicans said they expected the issue to move forward in September, some said likely this year, and all agreed it would be far from resolved before the August recess.
"One thing is clear: House Republicans want to do this on our terms, and not on the Senate's terms and not on the White House's terms," McCaul said. "Let's not do some comprehensive monster where only maybe eight people behind closed doors made all the decisions in the darkness of the night. That's not democracy, that's not what the American people want."
None of the House GOP leaders spoke to reporters after the meeting, instead sending a joint statement that emphasized a lack of trust in the process and the president, and also referencing the recent Obamacare move:
Today House Republicans affirmed that rather than take up the flawed legislation rushed through the Senate, House committees will continue their work on a step-by-step, common-sense approach to fixing what has long been a broken system. The American people want our border secured, our laws enforced, and the problems in our immigration system fixed to strengthen our economy. But they don't trust a Democratic-controlled Washington, and they're alarmed by the president's ongoing insistence on enacting a single, massive, Obamacare-like bill rather than pursuing a step-by-step, common-sense approach to actually fix the problem. The president has also demonstrated he is willing to unilaterally delay or ignore significant portions of laws he himself has signed, raising concerns among Americans that this administration cannot be trusted to deliver on its promises to secure the border and enforce laws as part of a single, massive bill like the one passed by the Senate.
Before You Go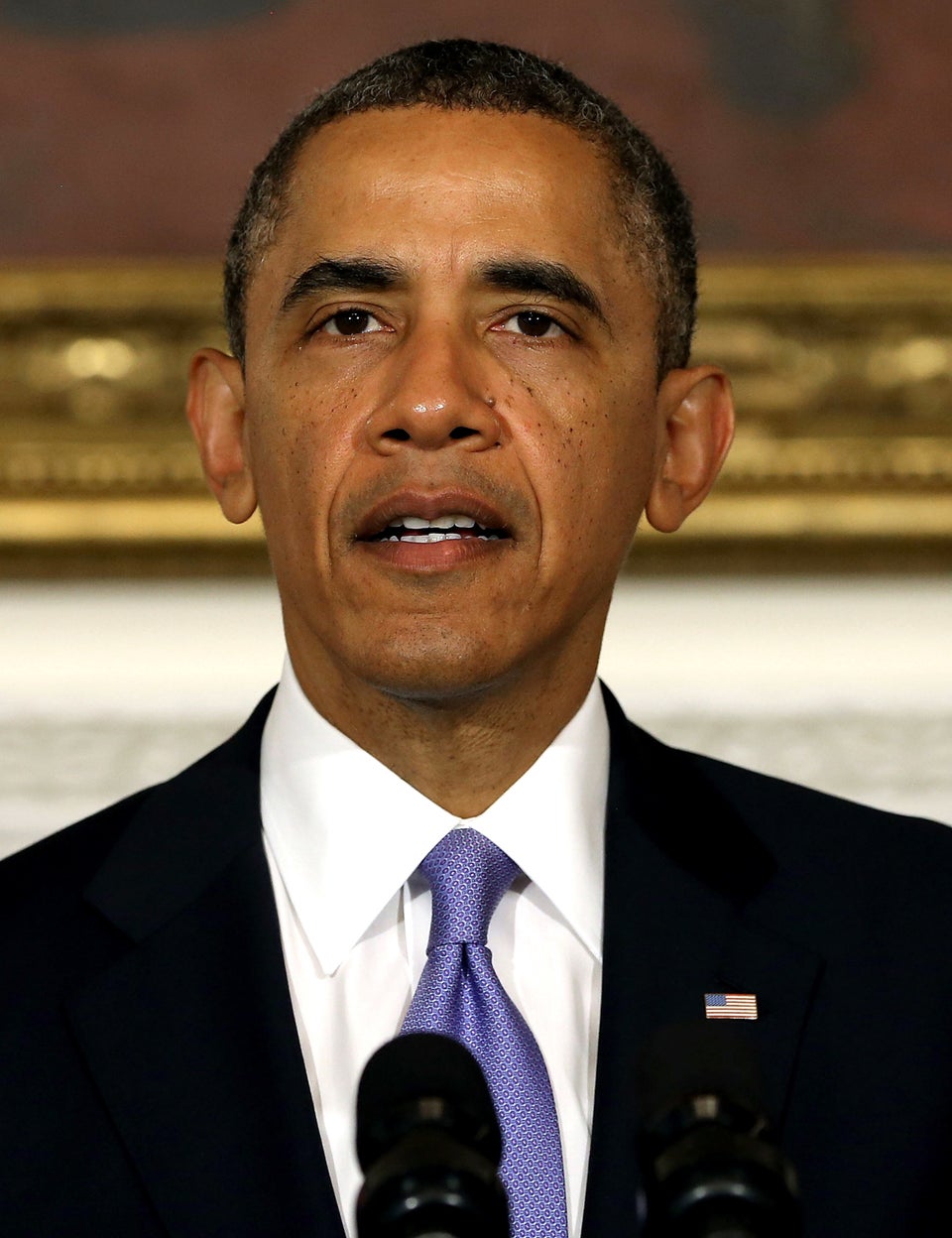 11 Ways Immigration Reform Helps The Economy
Popular in the Community