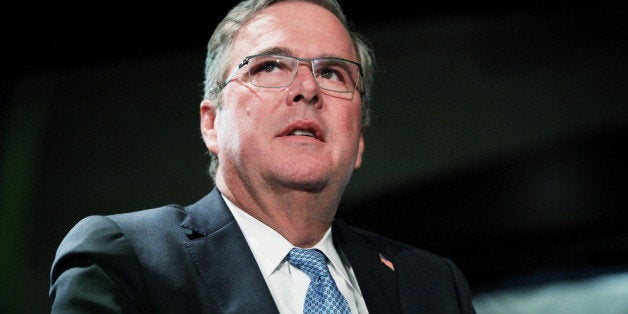 Today, Republican Massachusetts gubernatorial candidate Charlie Baker will be joined on the campaign trail by former Florida governor Jeb Bush. Although they will be together for a fundraiser in Cape Cod, it is unlikely that the two will discuss one of the most critical issues facing the area: the looming threat of climate change.

As a congresswoman from South Florida, I'm deeply familiar with the risks that rising sea levels and warming ocean temperatures pose to Cape Cod's local industries like tourism and fishing. And as a mother, I'm concerned that carbon pollution has contributed to increased asthma attacks among children.

Of course, the state of Massachusetts and many of its neighbors have been leaders in addressing the problem of climate change. The Regional Greenhouse Gas Initiative among Northeast and Mid-Atlantic states is a model for reducing carbon dioxide emissions while helping the economy. In fact, a report earlier this year found that the program is projected to return more than $2 billion in energy bill savings for households and businesses.

We know that inaction has serious potential costs to public health and safety. Meanwhile, efforts like the RGGI show that improved energy efficiency and investments in renewable energy can produce cost savings in the long run.

So why won't Bush and Baker be talking about win-win solutions on climate change?

It is because Bush, like most prominent members of the Republican Party, won't accept the science of climate change. When asked if he believed that global warming was primarily man-made, Bush claimed, "I'm a skeptic. I'm not a scientist." This sentiment has been echoed by other leading Republicans from my home state. Florida Governor Rick Scott has gone from saying he has "not been convinced that there's any man-made climate change" to responding "I'm not a scientist." Tea party favorite Senator Marco Rubio dismissed the conclusion of climate scientists as the scientists' "opinion."

Until recently, even Charlie Baker shared that view. During his last campaign for governor in 2010, Baker refused to answer whether he believed in the reality of climate change, saying "You're asking me to take a position on something I don't know enough about. I absolutely am not smart enough to believe that I know the answer to that question.''

This mentality is a fundamental misunderstanding of how a representative democracy works. As elected officials, we aren't expected to be experts on every issue. However, we are responsible for making decisions based on the best available information.

It's not even how a functioning adult acts. When I was told by my doctor that I had breast cancer, I didn't reject their diagnosis because I wasn't an oncologist myself. I listened to the advice of people who knew more than I did and started immediately on a course of action that would solve the problem.

Republicans like Jeb Bush and Charlie Baker may not be scientists. But do you know who are? The more than 300 experts who compiled the third U.S. National Climate Assessment, which found that man-made climate change is detrimental to our environment.

As President Obama recently observed, when President Kennedy challenged the American people to go to the moon, he wasn't met by opposition who denied the moon's existence. Instead, the American people responded by rising to the challenge.

I hope that Jeb Bush and Charlie Baker enjoy their event on Cape Cod. But moreover, I hope they come to an appreciation that communities like this which are among the most vulnerable to climate change -- like so many in my district in South Florida -- are worth saving. I also hope they realize that taking swift, decisive action now will prove to be more financially prudent in the long run.

We have a moral responsibility to pass along to our children a clean and healthy planet, which will require acting soon if we are to correct our current trajectory. We can't afford to be wasting time arguing the validity of facts about which 97 percent of scientists agree.