In retrospect, maybe this wasn't the best idea.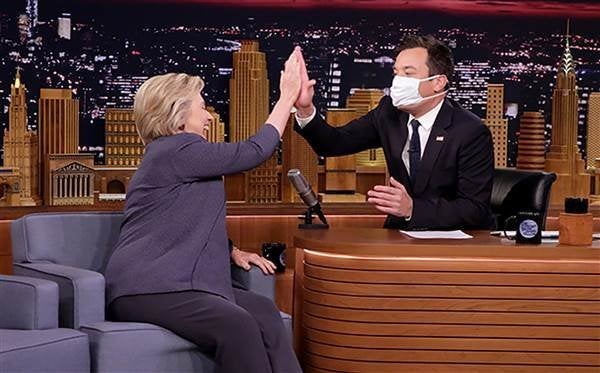 Fallon donned the mask as a joke during the interview, filmed Friday and airing Monday.
"Welcome, welcome, thank you so much," said Fallon to Clinton, as he put on the mask.
The problem is the timing. Fallon's team undoubtedly didn't anticipate such major Trump backlash. Now, what was concocted as a funny bit mocking the overblown coverage of Clinton's illness could easily be misinterpreted as a slight to the Democratic nominee.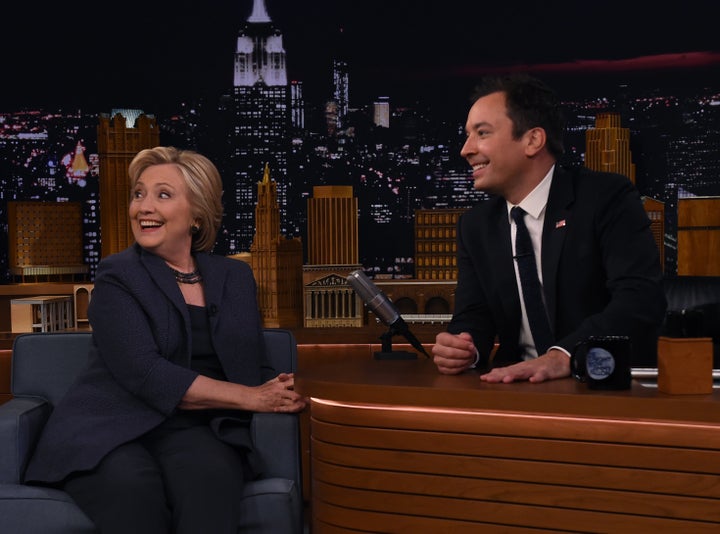 Clinton didn't perceive it as such. She seemed to have a great time. The presidential hopeful laughed at the skit and high-fived the host, who then comically applied hand sanitizer.
Later in the segment, Clinton got real about the difficulties of being charming on the campaign trail while also discussing serious issues.
"It's especially tricky for women," Clinton said. "You don't talk about ISIS with a big grin on your face. … It's a constant balancing act."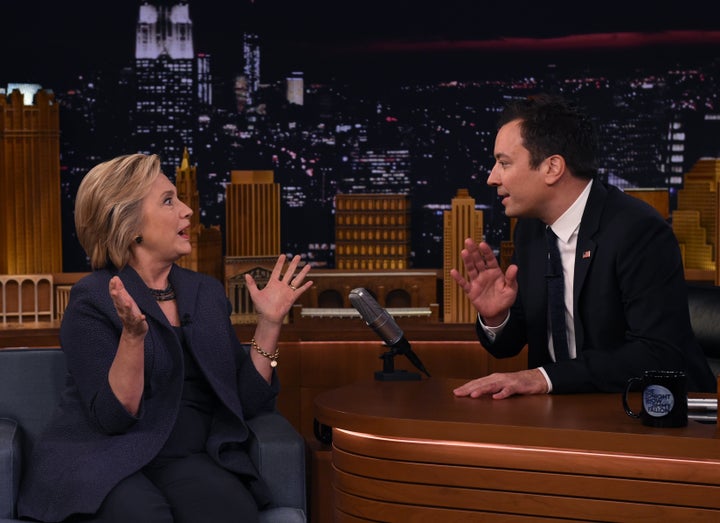 Watch the full interview Monday on NBC.
Before You Go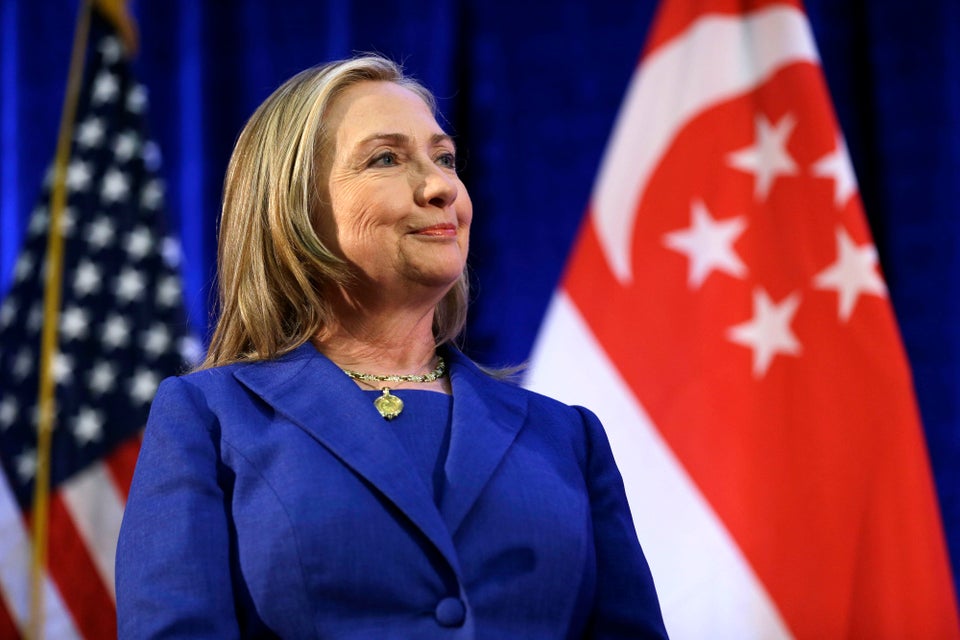 Hillary Clinton
Popular in the Community