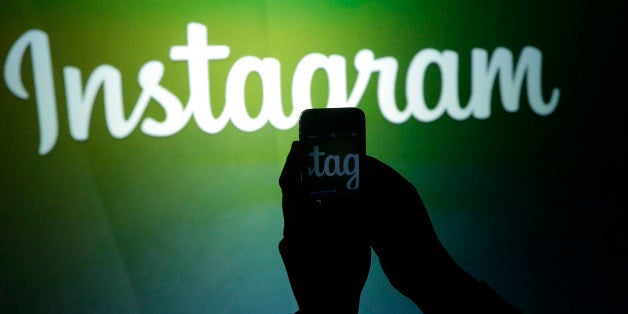 It's now crystal clear: You are not allowed to harass people on Instagram, and you're generally not allowed to show your nipples if you're a woman.
An update to the Facebook-owned social network's community guidelines Thursday contains stronger, more specific language than before, outlining in detail what users are allowed to post on the popular photo-sharing platform.
In a change from its previous rules, Instagram now states when nudity is allowed and explicitly banishes harassment. It also specifically notes that breastfeeding photos are allowed, bringing it in line with Facebook's policy on the matter.
Previously, Instagram's guidelines -- still viewable on an archived page -- were vague, with language like "keep your clothes on" and "be respectful." They didn't specifically reference breastfeeding, either. Now, Instagram's rules are considerably more precise.
Take this chunk on nudity, for example:
We know that there are times when people might want to share nude images that are artistic or creative in nature, but for a variety of reasons, we don't allow nudity on Instagram. This includes photos, videos, and some digitally-created content that show sexual intercourse, genitals, and close-ups of fully-nude buttocks. It also includes some photos of female nipples, but photos of post-mastectomy scarring and women actively breastfeeding are allowed. Nudity in photos of paintings and sculptures is OK, too.
Or the new language about harassment:
We want to foster a positive, diverse community. We remove content that contains credible threats or hate speech, content that targets private individuals to degrade or shame them, personal information meant to blackmail or harass someone, and repeated unwanted messages.
Instagram did not respond to a request for comment from The Huffington Post about its updated guidelines, particularly in regard to why "female nipples" are allowed in certain contexts but not others. The app has been criticized in the past for allowing men to go topless but not women.
Speaking to The Wall Street Journal, Nicky Jackson Colaco, Instagram's director of public policy, offered some clarification.
"How do we establish a baseline around nudity when you have hundreds of millions of users?" Colaco said. "We need to create a standard that most people can live by."
Support HuffPost
The Stakes Have Never Been Higher
Related
Popular in the Community