For those expats living beyond American shores, or for those who like to travel during the holidays, it's still possible to get a slice of home comfort in cities all over the world on November 23. You just need to know where to look.
Booking.com, the global leader in connecting travelers with the widest choice of incredible places to stay, shares some of the top destinations to celebrate Thanksgiving, whether you're an American far from your homeland or simply want in on the tasty turkey action. Booking.com also looked at recommendations on where to stay based on traveler reviews, for those planning a getaway during the Thanksgiving holiday.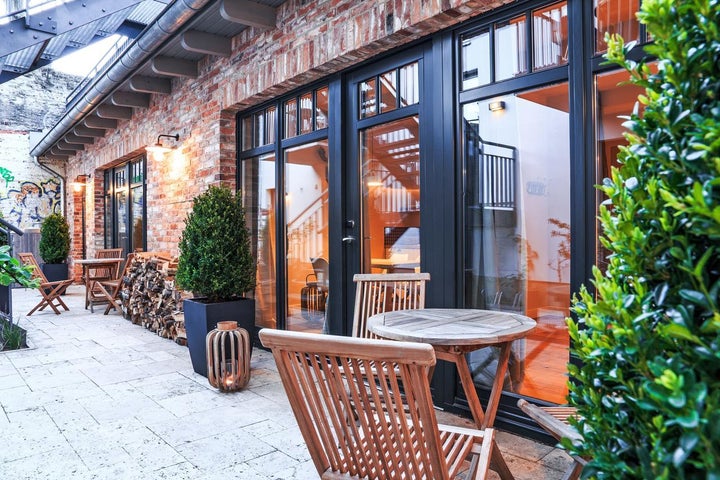 Berlin has been praised for its quality of schools, political environment, safety and transport, making it a great place to live. And with its history, museums and sightseeing opportunities, it's also a great place to visit. Come Thanksgiving, make sure you head to Midtown Grill, where you can get a traditional turkey feast, complete with delicious cranberry gravy.
If you're visiting Berlin, you'll want to stay in a central location. The Schoenhouse Studios are perfect, located just a 15-minute walk from Alexanderplatz Square and an 11-minute walk from the beach. There's plenty of cafes and restaurants nearby too, not that you'll be hungry after your Thanksgiving meal.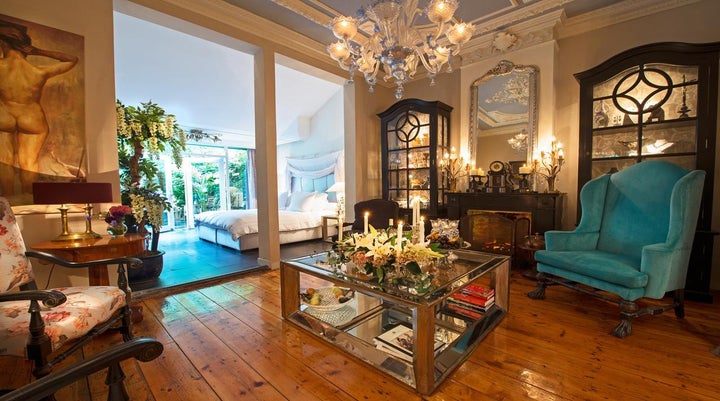 2. Amsterdam, Netherlands
Amsterdam is known for its cycling culture, laid back atmosphere and plethora of tourist attractions. Booking.com users endorsed it for its museums, city walks and sightseeing. If you're here over Thanksgiving, head to Seasons to indulge in a traditional lunch or dinner. This restaurant incorporates fresh seasonal ingredients into its turkey dinner, and although you might be miles away from the USA, you'll get a real taste of home here.
The Breitner House is a beautiful stay, overlooking Oosterpark. The two suites feature antique furnishings, Italian chandeliers and luxurious bathrooms. Start the day with a delicious breakfast too – complete with champagne to celebrate Thanksgiving in style.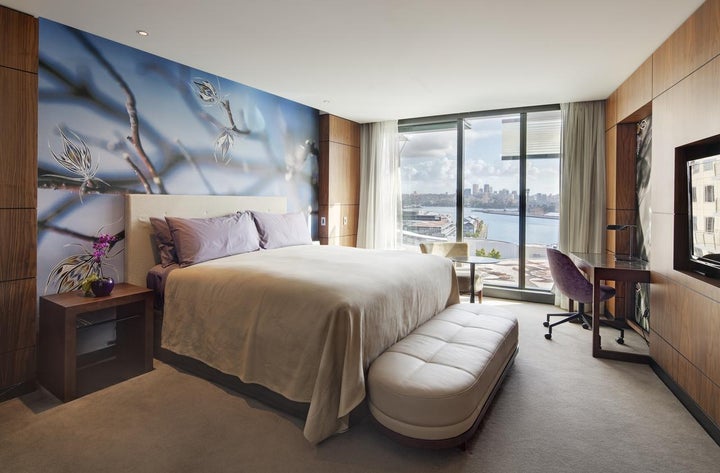 Offering breathtaking natural beauty, beautiful weather and a relaxed atmosphere, this bustling city is a great place to be. Booking.com travelers endorsed Sydney for its sightseeing, the iconic harbour and shopping. It may be the other side of the world, but the city has a great choice of places to celebrate Thanksgiving. Hard Rock Café is a classic, or head over to The Soda Factory if you fancy some live music alongside your turkey.
For a bit of luxury, try The Darling at The Star, which boasts amazing views of the city skyline, a casino, day spa and 20 bars and restaurants, including the award-winning Momofuko Seiobo and celebrity chef Luke Nguyen's Fat Noodle.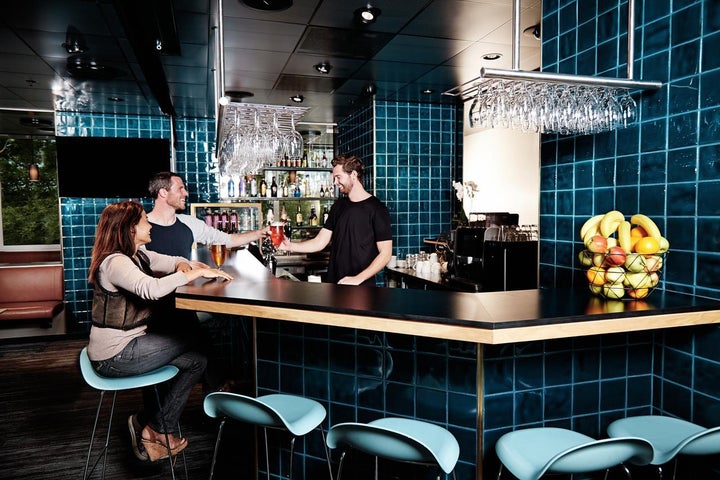 Considered one of the happiest places in the world, expats are attracted to its beauty and welcoming nature. Copenhagen is endorsed by Booking.com travelers for its culture (as well as sightseeing and architecture), which is no wonder ― their concept hygge, meaning coziness, is a feeling that comes from taking genuine pleasure in making everyday things more meaningful, beautiful or special. For delicious dessert on Thanksgiving, stop by Denmark's first American pie shop called The American Pie Company and enjoy a slice (or two!) of apple pie.
Located in the center of Copenhagen are the Europahuset Luxury Apartments. Located on the 17th floor, this lovely stay offers great views of either the Tivoli Gardens or the beautiful canals around Copenhagen Harbour. Tivoli Gardens Amusement Park, Copenhagen Central Train Station and Strøget Shopping Street are all within a 10-minute walk of the apartments.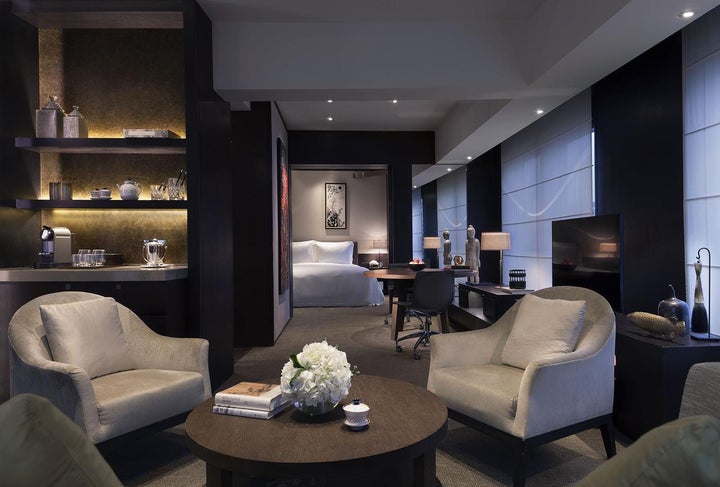 If you think being in China means you'll never be able to track down a traditional Thanksgiving dinner, think again! The large number of expats here means there are a surprising amount of pop ups and turkey dinners being served at restaurants around the city. Try Lily's American Diner if you crave a genuine imported US turkey.
An artistic masterpiece of modern and old, Rosewood Beijing is a glorious gem positioned in the central hub of Beijing. Guests can chill out in the beautiful garden, take a swim in the outdoor pool or explore the city by hiring a car.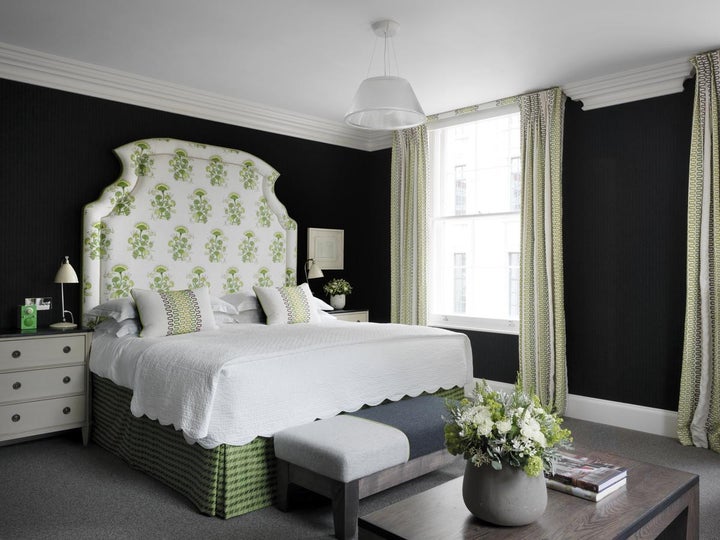 London is a great place to live for expats. This amazing city has everything you could ever need, and Booking.com travelers endorsed the capital for shopping, sightseeing and museums. Londoners love a celebration and so have embraced the Thanksgiving tradition, with eateries offering up the perfect pumpkin pie and traditional turkey dish. Try Christopher's or Balthazar in Covent Garden or the Breakfast Club venues all over the city.
In the heart of London's theater district, Haymarket Hotel is surrounded by restaurants, bars and great shopping. Guests can enjoy a swimming pool, gym, and a spa with a range of treatments. If you fancy indulging in some British culture, enjoy afternoon tea after a walk around the nearby St. James Park and Buckingham Palace.
HuffPost Brand Forum is a paid program that allows companies to connect directly in their own words with HuffPost readers. For more information on Brand Forum, please contact BrandForum@huffpost.com.