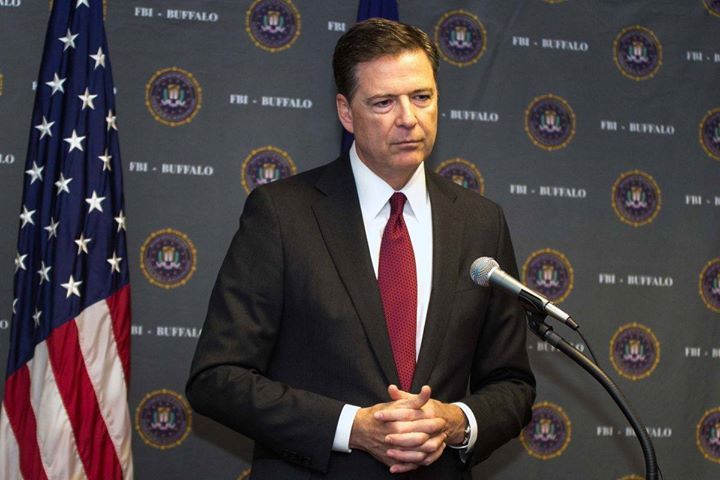 As special counsel Robert Mueller begins his work, Congressional committees have appropriately vowed to continue their investigations into possible Russian interference in the 2016 elections as well as related alleged misconduct by White House officials, possibly including President Trump himself. But some have advocated that Congressional hearings, including testimony by former FBI director James Comey, should take place in closed session, away from public view.
This would be a mistake—and one that would do a real disservice to the American people.
With appropriate precautions for protecting classified information, all the Congressional hearings on this important subject should occur in open session, so that the American people can hear for themselves what happened and what Congress finds out. Comey himself has reportedly requested to testify in public session, just as he testified a decade ago concerning allegations of misconduct by the Bush White House.
Ten years ago, the Senate and House Judiciary Committees were investigating allegations concerning the improper firing of seven Republican-appointed U.S. Attorneys by the Bush administration, as well as concerns about the Bush administration's warrantless surveillance program. I was then chief oversight counsel for the House Judiciary Committee, and our investigations revealed that then-former Deputy Attorney General James Comey had important information on these subjects. Comey testified in open session before both Judiciary committees in May 2007.
The testimony was riveting. In his Senate testimony, Comey described how White House Counsel Alberto Gonzales tried to get a hospitalized Attorney General John Ashcroft to sign a document authorizing continuation of the warrantless surveillance program, and how Comey had raised concerns about the legality of the program with other White House officials, including President Bush himself. Comey revealed no classified information concerning the highly sensitive and secret program, and no one suggested that his testimony needed to be behind closed doors.
Now in 2017, Comey has made clear that he prefers to testify in public, and he declined an invitation to testify in closed session. (The latest invitations to him are to testify in both open and closed session.) In order to avoid revealing classified information, there may be some documents that need to be redacted when publicly released, and specific questioning on classified details may need to be in closed session. But to the maximum extent possible, Comey's testimony and the documents that are produced such as his notes on the conversation he reportedly had with President Trump when Trump asked him to drop an investigation of former White House official Michael Flynn should be made public.
Comey's careful and effective testimony ten years ago shows that he can and will testify publicly about sensitive and classified matters without revealing the content of classified information itself. The same should apply to the testimony of other witnesses, who may not be as insistent as Comey appropriately has been on testifying in public session.
Making as much of the testimony and documents public as possible will take more work from senators, representatives, and their staffs, as I remember very well. But that effort is necessary to ensure that these Congressional investigations are as transparent as possible, and that the public is fully informed on the critical issues that Congress continues to investigate.
Elliot Mincberg is a senior fellow at People For the American Way.
Calling all HuffPost superfans!
Sign up for membership to become a founding member and help shape HuffPost's next chapter