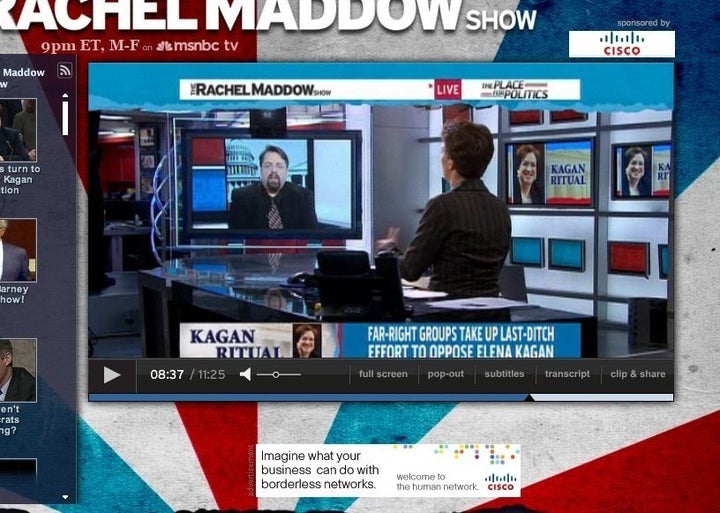 Hearings are underway to investigate the background of Supreme Court nominee Elena Kagan, but who's investigating the backgrounds of the witnesses?
HuffPost's Jason Linkins, of course.
After Olson took the stand on Thursday, Linkins dropped by "The Rachel Maddow Show" to discuss some of the attorney's more unusual cases, including an Olson client that thinks the government is flooding the gold market with reserves from Fort Knox and another that has pushed dubious medical miracle products ("Jesus will cure your cancer with food supplements!").
Of course, Maddow and Linkins also discussed some of the rational aspects of the Kagan hearings, including the involvement of politics and special interests.
Popular in the Community