The long-anticipated third season of "Stranger Things" premiered July 4 on Netflix, and despite all the magnets and mysteries the current season has to bestow, many fans had only one thing on their mind while watching it: Police chief Jim Hopper in a Hawaiian shirt and acid-washed jeans.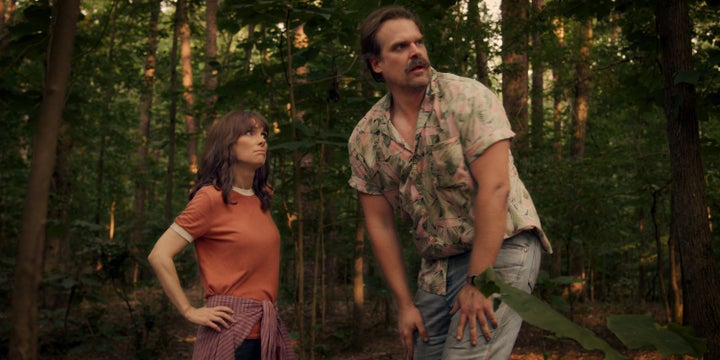 For the bulk of the new season of the sci-fi horror series, David Harbour's character Hopper goes full "Magnum, P.I." by wearing the tropical '80s hot dad ensemble, and the look has gotten some people all hot and bothered.
Although many people found Hopper's energy pretty sweltering, others thought it was just really cool.
In fact, many fans just wanted all the bitchin' 1980s fashion featured throughout the season.
And some people discovered where they could get one of the looks featured in the show.
So there you have it. The costume design in "Stranger Things 3" is, by consensus, pretty tubular.
Popular in the Community