A group of prominent Democratic Party fundraisers on Friday began circulating a letter to encourage a hesitant Vice President Joe Biden to enter the 2016 race for U.S. president.
"We write today to publicly announce our support for Vice President Biden, to urge him to join the Presidential race, and to pledge our support if he does," they write in the letter, a copy of which was seen by Reuters.
It calls the Obama-Biden administration a "spectacular success." It cites job creation, a lower unemployment rate, new health insurance policies for nearly nine million Americans and the end of wars in Iraq and Afghanistan.
"To finish the job, America needs a leader who is respected both home and abroad, and who understands the real challenges facing American families. In our opinion, the next president must be Joe Biden. If he announces he's running, we're all in. It's a campaign we know he will win," the letter says.
The signees are largely party financiers who have yet to throw their support behind Hillary Clinton, the presumptive front-runner for the Democratic nomination to the November 2016 election. Their call is the most provocative yet for Biden to take her on. The letter makes no mention of Clinton.
John Maa, a member of the Democratic National Committee's national finance committee, was one signee. Maa said he was contacted this week by another finance committee member to see if he would support Biden financially.
Maa replied he would be happy to raise funds for Biden but that donors were becoming impatient as the vice president deliberates. "Time is precious," Maa said.
"I know many people who will gladly contribute, and I will absolutely try to organize," he said.
Besides Maa, the letter is signed by nearly 50 donors, Democratic activists and friends of Biden.
The letter's significance goes beyond a simple declaration of support. It appears aimed at pressuring Biden to decide soon. "We are ready if he's ready," they write.
Biden has sent conflicting signals about his intentions. His public and emotional accounts of his despair in the wake of his eldest son Beau's death this year have made him sound hesitant about joining the race.
At the same time, he has met with Democratic luminaries such as Senator Elizabeth Warren of Massachusetts and key party donors. He has also embarked on a travel schedule as vice president that this week takes him to California, Michigan and Ohio, states that could be decisive in the election.
A similar effort by liberal Democrats to encourage Warren to take on Clinton for the party's nomination failed earlier this year. After coming under increasing pressure to run, Warren said she would not seek the presidency in 2016.
Biden has been huddling with advisers, trying to determine whether he can mount a credible bid in the face of Clinton's financial and organizational advantages.
That process will continue, independent of any movement to draft Biden, a source close to the vice president told Reuters.
A former secretary of state, U.S. senator and first lady, Clinton, 67, announced her candidacy in April.
Her front-runner status has taken a beating over her use of a private email server while she was President Barack Obama's secretary of state. She has seen her support in polls tumble, creating a potential opening for Biden, 72, a former U.S. senator who became vice president when Obama became president in January 2009.
A Draft Biden political-action committee was established independently of Biden's team of advisers to lay the groundwork for a Biden run in the early voting states of Iowa, New Hampshire, and South Carolina. It has hired operatives in all three states. The Democratic fundraisers initiated the letter but consulted Draft Biden in preparing their appeal.
Even if that organization were to give Biden a leg up in mounting a bid, he would still face considerable obstacles in building a national organization that can compete with Clinton, whose campaign and fund-raising Super PAC have already built formidable war chests.
The letter says Biden's "expertise in foreign affairs is unmatched, and his knowledge of domestic policy is deep and broad. No one is better prepared for the Presidency than Joe Biden."
Much of the letter focuses on Biden's care for his family. "Through this window we see ourselves; and thus so many have come to understand why he really is a different kind of leader. He is the right candidate for these times," it says.
The letter offers some insight into how a Biden campaign might make its appeal to voters, arguing that a Biden run would provide continuity with President Barack Obama's administration, serving as an unofficial Obama third term.
In a five-day rolling Reuters/Ipsos poll ending on Sept. 15, 46 percent of respondents favored Clinton for the Democratic nomination, versus 27 percent for Vermont Senator Bernie Sanders. Biden received 16 percent despite having not declared his candidacy. The poll had a credibility interval of 4.7 percent.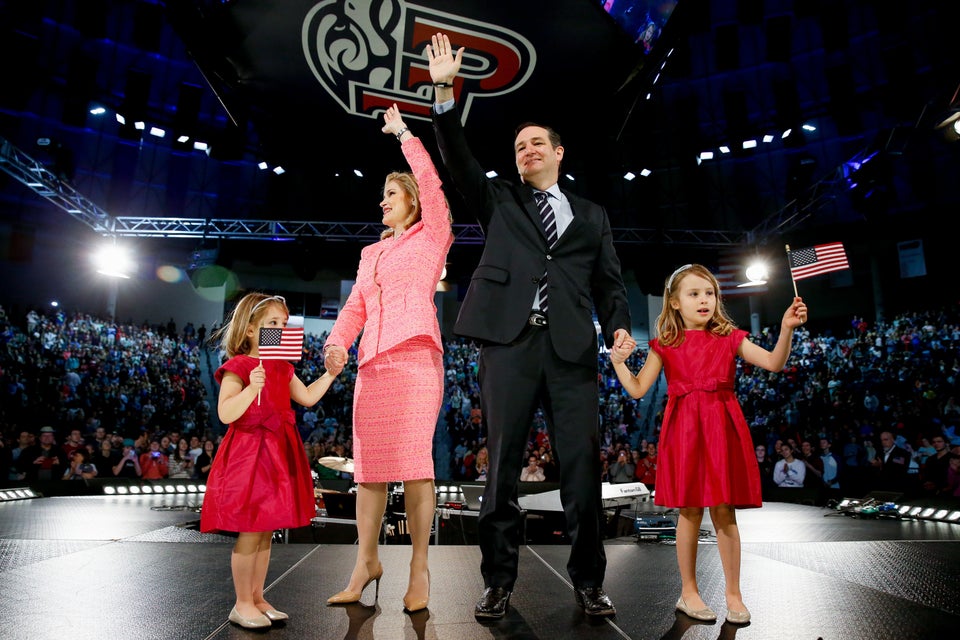 Declared 2016 Presidential Candidates
Popular in the Community