 TAMPA, Fla. -- House Speaker John Boehner (R-Ohio) on Monday backed Mitt Romney's false charge that President Barack Obama has ended welfare work requirements. He said that the proximity of the policy to the election raised questions as to whether Obama was trying to shore up his base in advance of the election, a charge recently made by Romney and shot through with racial overtones.
The Romney campaign, in interviews and television ads, has been repeatedly and falsely accusing President Obama of ending welfare's work requirement. In an interview with USA Today published Monday, Romney ramped up the charge.
"There's no question in my mind that the president's action was calculated to ... shore up his base," Romney said, in what appears an obvious reference to an old racial stereotype, that welfare is a program for African Americans.
Romney spokeswoman Andrea Saul said that Romney was referring to his liberal base. "President Obama's liberal base are the people who believe the same way he does: that government is the solution to everything," Saul told HuffPost earlier.
At a luncheon hosted by the Christian Science Monitor, HuffPost asked Boehner if Romney's false charge had gone too far.
Boehner replied, "The president came out and announced that he was going to waive the work requirements that are outlined in the 1996 welfare reform bill. He's the one who said it. And those work requirements have in fact facilitated moving people from welfare to work. ... For the president to try to waive those work requirements, I think, is wrong for the country, and it's really wrong for those people on welfare who need training, who need skills, who need to get into the mainstream of American society. The premise of your question I think is wrong.
"All I know is that he did it. Why would he do it, you know, 90 days, 85 days before the election? I'll let you answer that one."
Boehner's support of Romney's false charge plays into a larger strategy. The New York Times reported recently that the former governor's aides believe that the welfare attack "resonates with working-class voters who see government as doing nothing for them."
Racial attitudes are a crucial predictor of whites' views on welfare. Romney's line of attack plays well with those who have a negative view of African Americans, Brown University political scientist Michael Tesler found when he analyzed data of those who saw Romney's ad. He found that it primed views on "racial resentment" but not other attitudes such as "party or ideological self-identification."
Boehner, meanwhile, said that the Republican party needs to reach out to minority voters in order to broaden support. He said that the recession has given Republicans an opening.
"We've never done well with those groups, but think about who this economic downturn has affected the most: Blacks, hispanics, young people," he said. "If we're going to be a national party, we need to reach out, showing up in their neighborhoods. It's a tall order, but it can be done."
Before You Go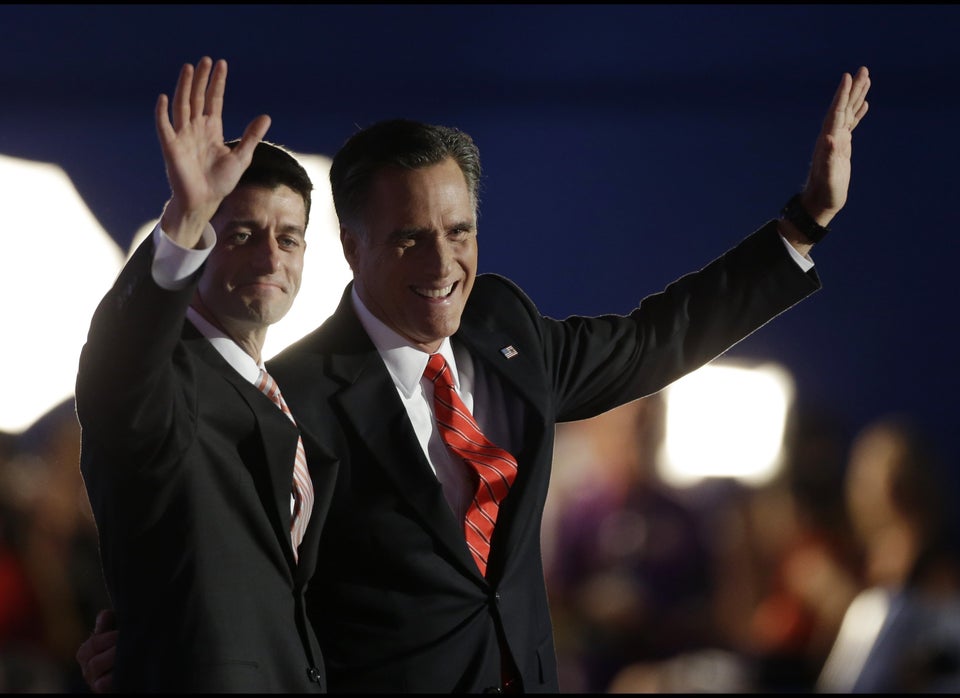 Republican National Convention 2012
Popular in the Community