In a powerful acceptance speech at the National Book Awards ceremony Wednesday night, civil rights icon Rep. John Lewis (D-Ga.) recalled how far he had come to receive the honor.
"This is unreal. This is unbelievable," he said.
Lewis, co-author of the graphic novel trilogy March, tearfully explained that he grew up in a very poor household in rural Alabama. Books were hard to come by in his family.
"And I remember in 1956, when I was 16 years old, some of my brothers and sisters and cousins going down to the public library, trying to get library cards," Lewis said, clutching his award. "And we were told that the library was for whites only and not for coloreds."
"To come here, receive this award, this honor — it's too much," he said, his voice trembling.
Lewis said he was encouraged by a favorite elementary school teacher, "who told me, 'read, my child, read!' And I tried to read everything. I love books."
March: Book Three, co-written by Lewis and Andrew Aydin and illustrated by Nate Powell, won the Young People's Literature category. It is the final installment in a moving trilogy that, through the lens of Lewis' own experiences, recounts the civil rights movement and a way forward for young people in the U.S. today.
At last year's Comic-Con in San Diego, Lewis re-enacted the famous 1965 civil rights march across the Edmund Pettus Bridge in Selma, Alabama — even wearing the same clothes he wore that day ― and showed the young attendees what a real-life superhero looks like.
Before You Go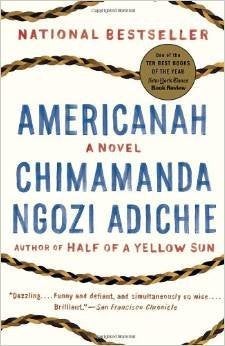 Books From The Last 5 Years That Every Woman Should Read
Popular in the Community