For the past 16 years, Jordana Brewster has been a part of the "Fast & Furious" franchise. But next month, she won't be reprising her role as Mia Toretto in the eighth installment, "The Fate of the Furious."
Although fans may be disappointed, Brewster hinted that it just didn't make sense for her to be in the movie due to Paul Walker's absence. The actor tragically died in a November 2013 car crash at the age of 40.
In "Furious 7," Brian (Walker) apparently leaves the crew to be with Mia and their children. So it appears screenwriter Chris Morgan thought it would be best to leave Mia out of the current storyline, which sees Dom Toretto (Vin Diesel) enter a world of crime and betray those closest to him, all thanks to a new villain, Cipher (Charlize Theron).
"This one's loaded because it's the first one that Paul's not in, so it's very sad in a way," a misty-eyed Brewster told The Huffington Post during a Build Series interview Wednesday. "But I think the franchise has evolved throughout the years and each one transitions into something new. I think the addition of Charlize is amazing, the addition of Helen Mirren is amazing. [But] it's strange not to be a part of it, because it's been a part of my life for so many years."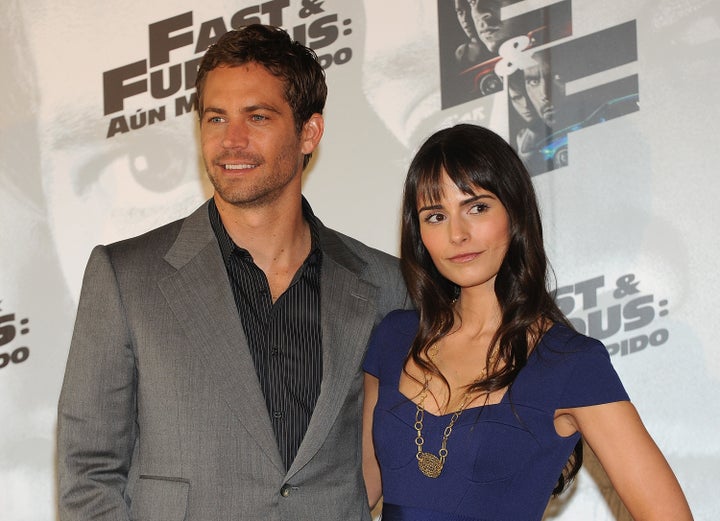 Brewster is especially intrigued by the synopsis, since she can't imagine Dom turning on his family so easily.
"When I saw that twist, it made me want to watch it. 'Cause I was like, 'How? What happens?' They can't possibly end on that note, so ... we'll see," she said.
Still, family is family, and Brewster is and will always be close with the "Fast and Furious" cast.
"I'm friends with Vin, I'm very close with his sister, as well, and I love Michelle [Rodriguez] to death, and I love Luda, so I feel like I see them regardless. But again, there's a huge missing element," she added, of Walker.
Moving forward, the actress hopes to explore more dynamic roles while using her experience with the franchise to her advantage.
"With something as big as 'Fast and Furious' ... it gives you liberty to play in your career, because now I get to go off and find material that might be really fun," she explained. "It's fun getting to be a little bit older because I find that the roles are little more eclectic, a little more rich. I'm not always playing the ingénue. It just gives me creative license in a way."
You can support the ACLU right away. Text POWER to 20222 to give $10 to the ACLU. The ACLU will call you to explain other actions you can take to help. Visit www.hmgf.org/t for terms. #StandForRights2017
Before You Go
100 Highest Grossing Movies of All Time
Popular in the Community