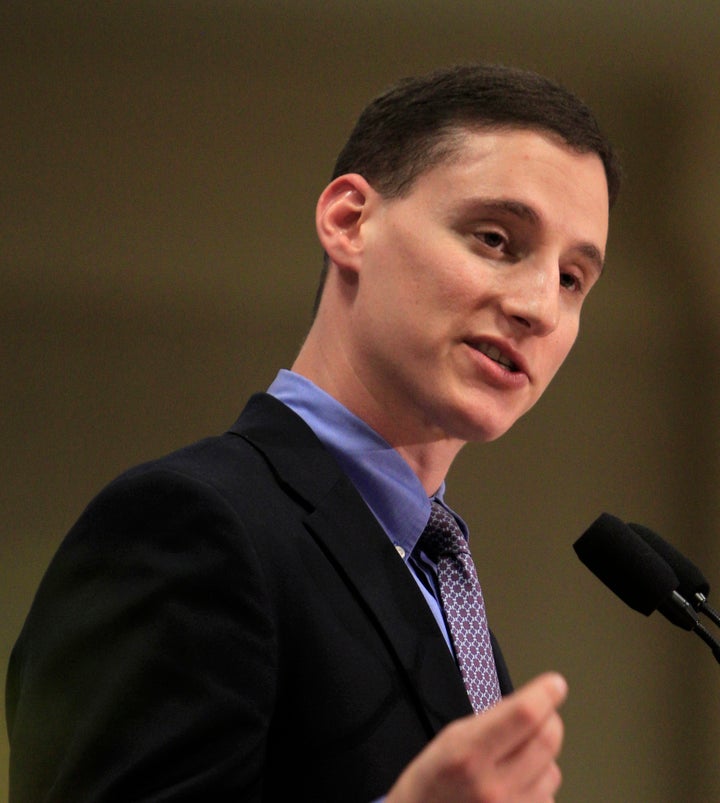 Ohio Treasurer Josh Mandel, the Republican nominee against incumbent Sen. Sherrod Brown (D-Ohio), has come under scrutiny for hiring several young, inexperienced staffers from his 2010 campaign for treasurer to serve in key positions in his department -- despite promises he wouldn't, according to an investigation by the Dayton Daily News.
Mandel, who is 34, picked as his new senior policy advisor 27-year-old Michael Lord, who was his campaign manager and, prior to that, legislative aide. Lord, who also served as a paid political consultant, earned $13.95 an hour as Mandel's aide during his stint in the legislature. His new position has a salary of $100,000.
While running against then-Treasurer Kevin Boyce (D-Ohio) in 2010, Mandel criticized several of Boyce's appointments, accusing the former treasurer of practicing cronyism.
Mandel easily defeated Boyce 55-41, and according to the Dayton Daily News, he quickly began filling positions at the Ohio Treasury Department with campaign staff.
One of Mandel's first hires was the then-26-year-old Joe Aquilino, who emerged from his role as political director during the 2010 treasurer's race to become director of debt management at a salary of $90,000 a year.

Aquilino, who became a lawyer in November, has returned to the campaign side as political director now that Mandel is running for the U.S. Senate.

"Joe is one of the most intelligent people I know, one of the most honest people I know," Mandel said.

In the treasurer's office, Mandel said, Aquilino worked under the supervision of General Counsel Seth Metcalf, 33, who has a law degree from Cornell University and eight years of experience as a public finance and municipal bond attorney for Squire, Sanders & Dempsey.

Metcalf is also a friend from college who managed Mandel's campaign for student government president at Ohio State University in 1999.
Mandel has run into several bouts of criticism over his management of the treasurer's office and his role as a Senate candidate. This includes a recent one-day fundraising trip to the Bahamas to meet with payday lenders, reports that he was overly aggressive in blocking Democratic Party trackers from videoing him at campaign stops and his year long absence from meetings of the state Board of Deposit, which he chairs. Mandel appeared at the March meeting of the Board of Deposit -- replacing the 33-year-old deputy who normally represents him at the meetings.
Popular in the Community