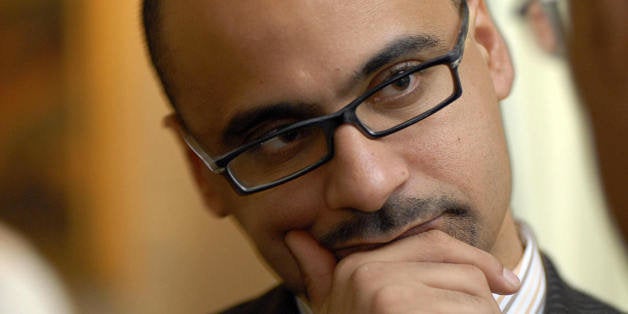 Dominicans who support a court ruling that could strip thousands of their Haitian-descended compatriots of citizenship are railing against author Junot Diaz.
The group questioned Diaz's Dominican-ness in an open letter published by digital publication 7 Días. The letter, signed by writers including Eduardo Gautreau de Windt, Pura Emeterio Rondón and Efraim Castillo, accuses the Pulitzer Prize winner of "not knowing the content and reach of the ruling, destined to organize the situation of immigrants and their descendants." The letter goes on to insult the Diaz, calling his interest in the country of his birth "feigned," "unnecessary" and "offensive."
Without explaining their reasons for supporting the ruling or raising facts to dispute Diaz's criticisms, the authors finish up the letter by telling Diaz that his "presence in our country, in this hard moment that we're going through as a collectivity, is a joke."
A government official took the personal attacks to a higher level. In an email to Junot Diaz that was published Tuesday on the blog Latino Rebels, Executive Director for the Dominican Presidency's International Commission on Science and Technology José Santana called Diaz a "fake and overrated pseudo intellectual" who "should learn better to speak Spanish before coming to this country to talk nonsense."
Santana threatened to sue Diaz defamation for telling the local press that the Dominican Republic's politicians are "corrupt" and "thieves."
"I am a politician and a government official in this country and I can legally challenge you to prove me of your vague and broad generalization of 'thief and corrupt,'" Santana wrote in the email.
Reached by phone, Santana defended the Dominican court's decision and rejected foreign criticism of it. "I've never seen the U.S. Supreme Court revoke a ruling because of international pressure," Santana said.
"It's important for us to normalize immigration in this country," Santana told The Huffington Post. "What they're looking to do is promote immigration by land to avoid immigration by sea -- because you know where the immigration by sea is headed."
All these attacks are bullshit attempts to distract from the real crime -- the sentencia itself which has been condemned widely. All of us who are believers need to keep fighting against the sentencia and what it represents and we need to keep organizing and we need to show those clowns in power in the DR that there is another Dominican tradition --based on social justice and human dignity and a true respect for the awesome contributions that our immigrants make everywhere.
Haitian immigrants and their Dominican-born children, the vast majority of whom are black, have struggled under legal limbo for years in the Dominican Republic. In August of 2004, the Dominican Republic did away with birthright citizenship, a norm that was included in the country's new Constitution of 2010.
The Sept. 23 ruling requires the law to be applied retroactively and mandates an audit of all birth certificates issued since 1929 to search out those who would no longer qualify for citizenship.
"It doesn't matter whether you discriminate against 24,000 or 100,000, it is still a blatant case of discrimination and arbitrary conduct," Santiago Canton, director of Partners for Human Rights, told the AP.
Support HuffPost
Every Voice Matters
Before You Go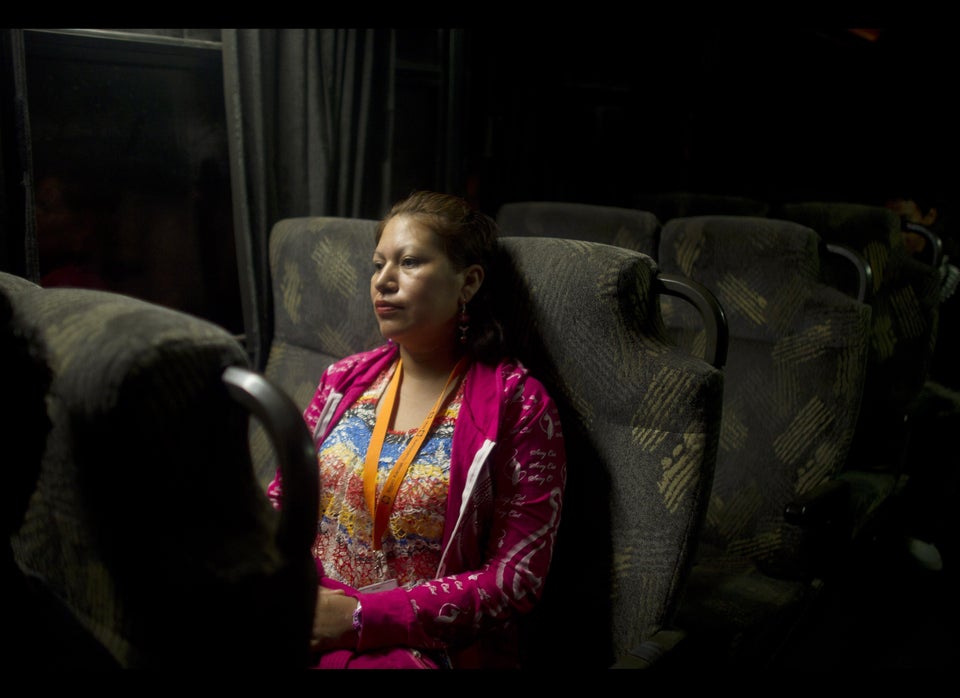 Families Separated By Deportation
Popular in the Community